Harsher Sentence Urged for Bosnian Serb Soldier Convicted of Rape
The prosecution called on the Bosnian court to increase former Bosnian Serb Army soldier Sasa Curcic's five-year sentence for raping a Bosniak woman during the war in 1992 in the Foca area.
This post is also available in: Bosnian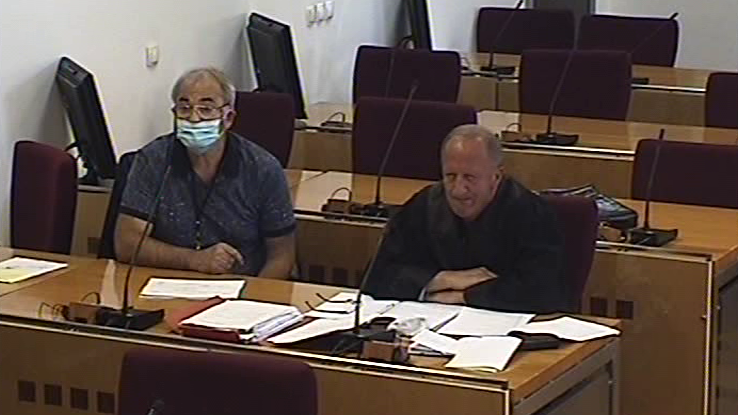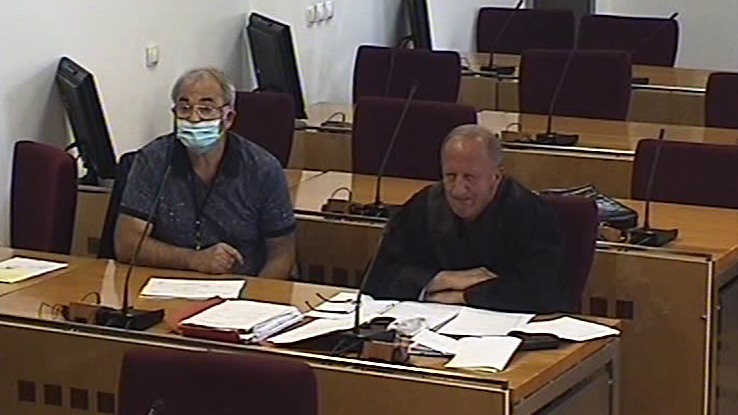 Sasa Curcic (left) with his lawyer in court. Photo: Bosnian state court.
Presenting its appeal at the Bosnian state court on Monday, the prosecution called for a harsher punishment for Sasa Curcic, who was convicted under a first-instance verdict of committing a crime against humanity for raping a woman in July 1992 and sentenced to five years in prison.
Prosecutor Mersudin Pruzan told the state court's appeals chamber that the sentence imposed on Curcic, a wartime member of the Dragan Nikolic Interventions Unit of the Bosnian Serb Army, was below the statutory minimum for crimes against humanity.
"The maximum penalty for the crime for which the defendant was sentenced is 45 years. He was sentenced to a term that is nine times shorter. The minimum punishment is ten years, so his sentence is below the statutory minimum," Pruzan said.
He argued that the court wrongly assessed the defendant's appropriate conduct during the trial as a mitigating circumstance, insisting that this was actually Curcic's obligation.
Pruzan said that it could have been considered a mitigating circumstance had Curcic admitted guilt or expressed remorse.
"The defendant has never done that," he said.
Curcic's defence lawyer urged the court to quash the first-instance verdict and order a retrial.
"The defence's thesis is that the injured party mixed up the events and persons. When it comes to evidence, there were double standards for the prosecution and defence," Prodanovic said.
Curcic also addressed the court, saying that he was not guilty.
"I absolutely did not even touch that person. I do not feel guilty, I feel innocent," he said.
The first-instance verdict said that on an undetermined date between July 3 and 18, 1992, Curcic and another member of the same army unit, Dragan Zelenovic, took three women from the secondary school in Foca, where they were being detained, to a house in the village of Gornje Polje, where the defendant forced one of them to have sex with him.
Zelenovic was sentenced to 15 years in prison by the Hague Tribunal for the rape and abuse of women and girls in Foca in 1992 – crimes which the UN court said were "part of a pattern of sexual abuse" of Bosniak women by Serb troops in the Foca area.
He was released in 2015 after serving two-thirds of his sentence.