Bosnian Army Ex-Soldiers Indicted for Crimes Against Prisoners of War
Former soldiers Dzevad Avdicevic, Ahmed Hadzajlic, Muharem Efendic and Izet Ikanovic have been charged with abusing, beating and killing Bosnian Serb Army prisoners of war in the Teocak area in 1993.
This post is also available in: Bosnian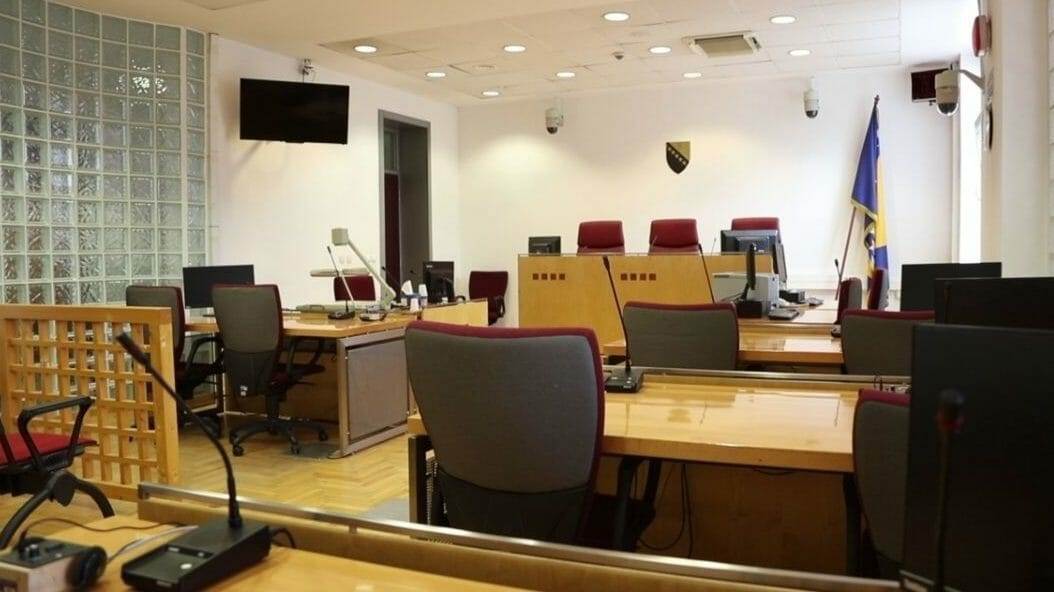 The Bosnian state court. Photo: BIRN BiH
Judge Davorin Jukic told a hearing on Wednesday that the Bosnian state court has confirmed an indictment charging Dzevad Avdicevic, Ahmed Hadzajlic, Muharem Efendic and Izet Ikanovic, as commanding officers and servicemen of the Bosnian Army, with committing crimes against prisoners of war in the area of Teocak during 1993.
The prosecution called for restrictive measures to be imposed on the movements of Avdicevic, Efendic and Ikanovic, and the confiscation of their passports, due to the risk that they could abscond and interfere with witnesses.
Hadzajlic's passport and Swiss ID card have already been seized after a previous prosecution request.
"The reasons for requesting these restrictive measures are because acts with which the defendants are charged are punishable by prison sentences of ten years or more. The defendants have been accused of one of the gravest crimes, which might motivate them to flee," prosecutor Seid Marusic explained.
He alleged that defendant Avdicevic and his brother have already attempted to influence one witness, who they visited and "inquired about certain documents".
Avdicevic's lawyer Ifet Feraget denied that his client had ever asked for any documents. Feraget also objected to the proposed restrictions on movement, citing "the practice of the European Court of Human Rights, which the Bosnian state court applies too, according to which restrictive measures are not conditional upon the gravity of a criminal offence".
Hadzajlic's lawyer Almir Sindric said that the prosecution based its claims on "assumptions and wrongly inferred conclusions".
He said that imposing restrictions on his client's movement would be "depriving his family of income", and noted that even though he lives in Switzerland, Hadzajlic had responded to every summons that he received from the court.
Defendant Ikanovic's lawyer Sabina Huseinagic said her client is employed at the Ministry of Internal Affairs, so there was no point in ordering him to report to the authorities on a daily basis. She said that Ikanovic had made himself available to the authorities during the investigation, which lasted eight years, first as a witness and then as a suspect.