After several European countries started trying former Islamic State fighters for war crimes as well as terrorism, increasing their potential sentences, BIRN Bosnia and Herzegovina analysed what needs to be done if the domestic judiciary wants to follow suit.
This post is also available in: Bosnian
"I was in Syria for 53 days. I noticed, inside the opposition, some disagreements and even murders. Before there was a Sharia state, I realised what the situation was, and that it would not end well," Delic recalled.
He explained that during his stay in Syria, he held lectures for people.
"I went from one neighbourhood to another and tried to explain to people the goals and importance of the fight. I tried to explain to them that they should fight in the name of Allah for Islam. Some responded, some did not," he said.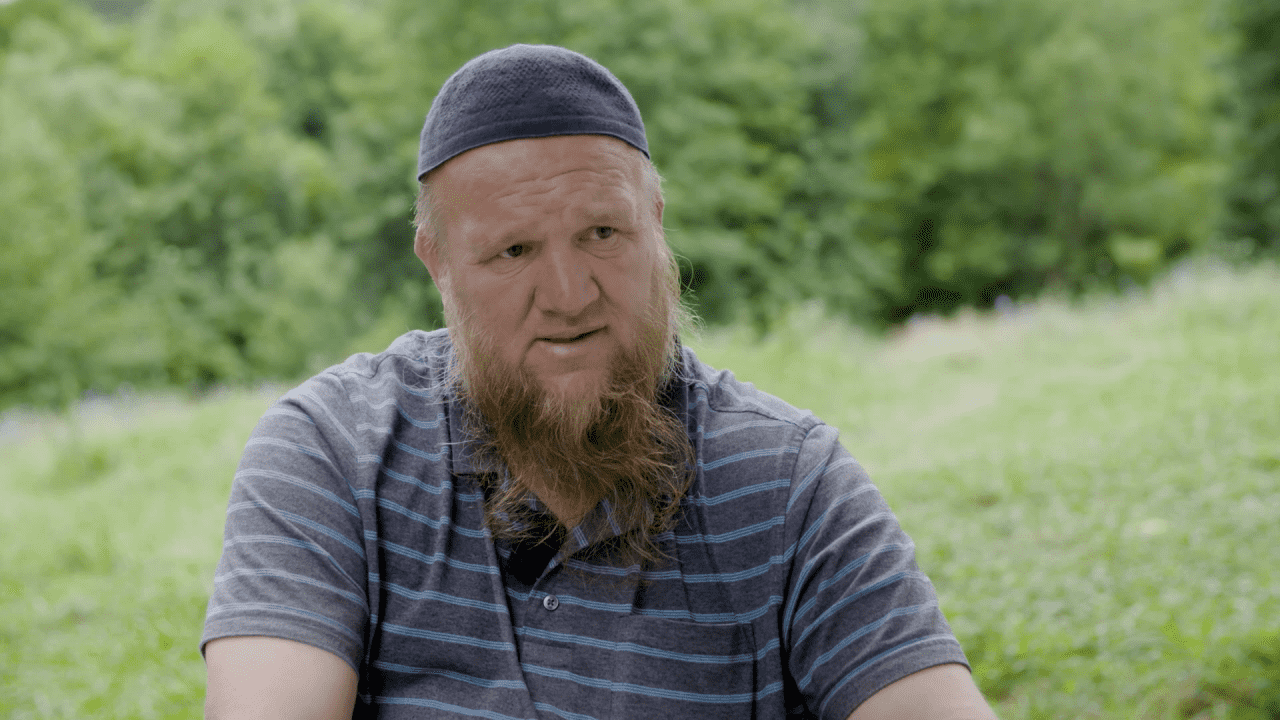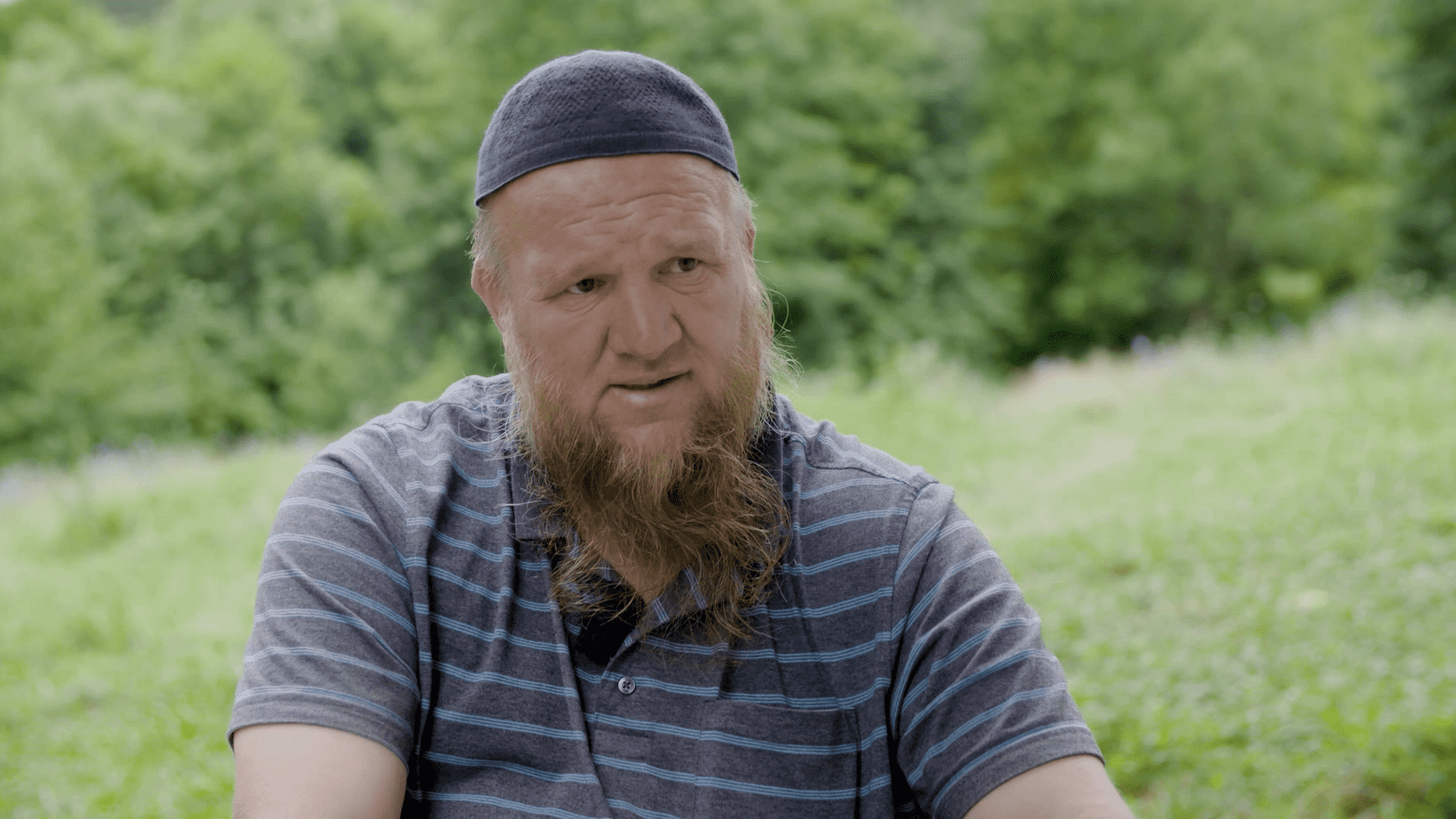 Ibro Delic. Photo: BIRN BiH
According to United Nations reports, members of the so-called Islamic State, one of the most notorious terrorist groups in modern history, committed crimes in Syria which can be considered war crimes, crimes against humanity and genocide.
Over the last few years it has been the practice at courts in some European countries to try people who have returned from foreign battlefronts for war crimes as well as trying them for terrorism. Experts believe that this secures more in the way of justice for the victims, as well as longer sentences.
Fighters violated the dignity of the dead
Some European countries have tried returnees from Syria for war crimes over accusations that the dignity of dead victims was violated, based on photographs published on social media.
During the trial of Ibro Cufurovic, a video was played depicting dead bodies with a man standing next to them. The prosecution claimed the man was Cufurovic. After admitting guilt, he was sentenced to four years for fighting in Syria, but was never charged with war crimes.
Despite the fact that the person in the video bears a great resemblance to Cufurovic, the trial chamber had a problem concluding that it really was the suspect in the 19-second video that was published on Twitter.
"The chamber cannot accept the prosecution's allegation that the defendant appears in the video. We cannot claim it is not him either. We do not have sufficient evidence for any of the two allegations," the court concluded.
Similar evidence presented in European courts helped increase sentences imposed on returnees from Syria.
Matevz Pezdirc, head of the Genocide Network Secretariat, the body responsible for the investigation and prosecution of genocide, crimes against humanity and war crimes at the European Union's judicial co-operation agency Eurojust, said the first elements seen in such combined charges were photographs in which perpetrators – Islamic State members, but also other parties in the conflicts in Syria and Iraq – posed with severed heads and next to dead or crucified bodies and posted the photographs on social media.
"It is basically important to address these acts in terms of what we can prove, but also to basically stress that these returnees, members of Islamic State, were not only members of a terrorist organisation but are also war criminals," Pezdirc said.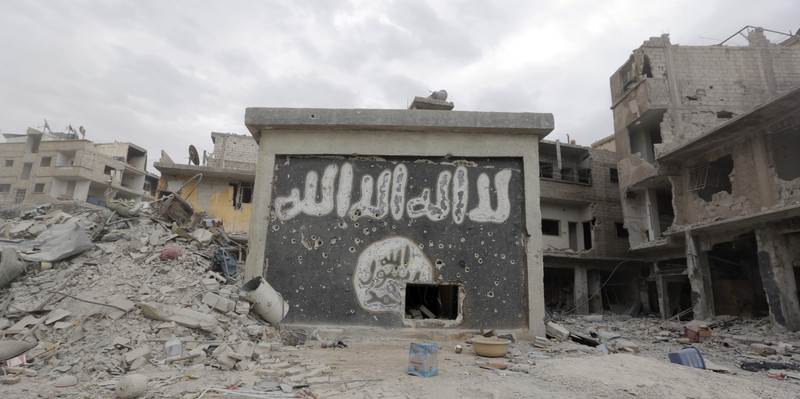 ISIS flag in Damascus in May 2018. Photo: EPA-EFE/YOUSSEF BADAWI

Tanya Mehra, senior investigator with the International Centre for Counter-Terrorism in The Hague, said that the number of prosecutions for breaches of international human rights legislation has started to slowly rise, despite obstacles, such as the fact that it has been very difficult to collect evidence from Syria and Iraq and the threshold for such prosecutions is very high.
"The reasons why I think they should be prosecuted for international crimes is because you are bringing more justice to the victims. We have heard many times from the members of the Yezidi community, who have been targeted a lot by Islamic State, that they feel that the prosecutions are not always doing justice to them, especially if [the defendants] are only being prosecuted for membership of a terrorist organisation," Mehra said.
A few years ago, a UN investigative commission expressed the opinion that so-called Islamic State fighters committed genocide against the Yezidi minority group in Syria, separating thousands of women and girls from men, then selling or sexually enslaving them.
Bosnian Islamist fighters only tried for terrorism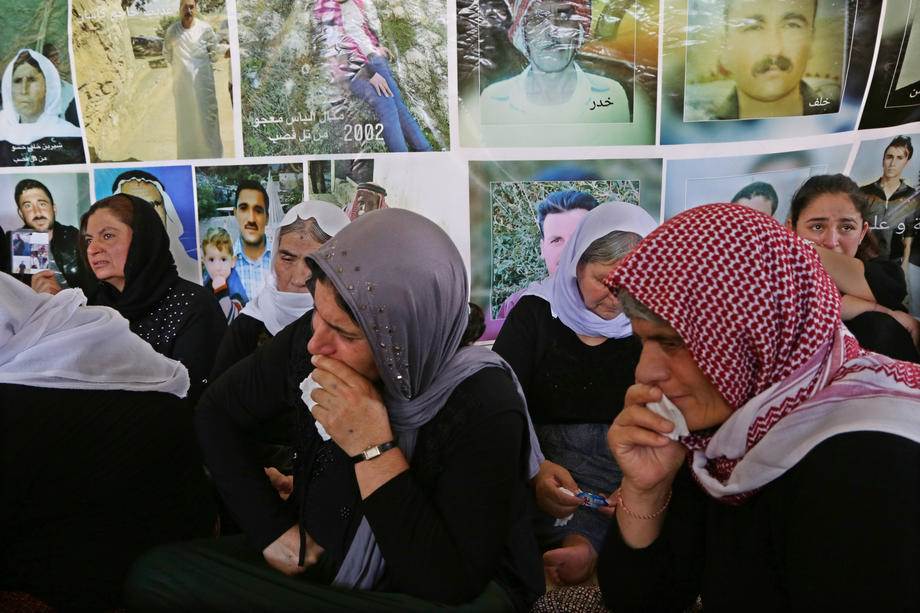 Anniversary of crimes against Yazidis in Iraqi town Baadre in August 2019. Photo: EPA-EFA/GAILAN HAJI

In Bosnia and Herzegovina, returnees from the Syrian conflict zone have only been tried for terrorism, not for war crimes. The Bosnian state court has so far sentenced 28 people to a total of 58 years and two months in prison for going to the Syrian battlefront, attempting to go there and recruiting others.
The sentences have ranged from one to seven years. A total of 12 people have been sentenced each to one year, and two of these sentences have subsequently been substituted with fines.
Tatjana Kosovic, a judge at the Bosnian state court, says that most of the cases have ended with plea agreements.
"The court accepted these acts [had been committed] and in most cases handed down one-year sentences. We appreciated the efficiency and cost-effectiveness of such proceedings," judge Kosovic said.
"We also took into account certain mitigating circumstances [when determining the length of sentences]; our foreign partners, the European Commission and the State Department told us we took mitigating circumstances a bit too much into account," Kosovic added, saying that the sanctions imposed are now slightly tougher.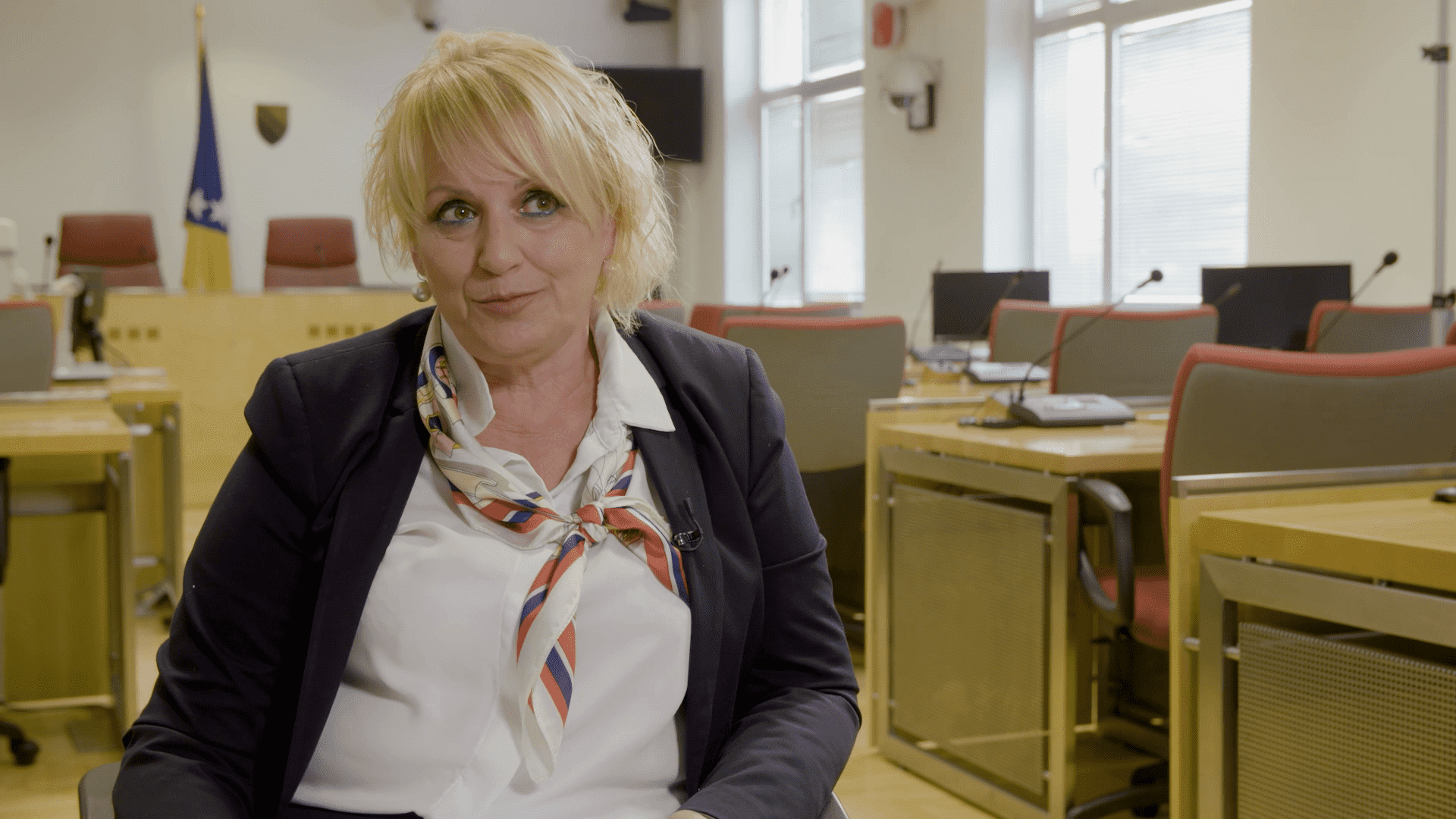 State court judge Tatjana Kosovic. Photo: BIRN BiH

Vlado Azinovic, a professor at the Faculty of Political Sciences in Sarajevo, pointed out that different judgements are handed down in different countries for crimes that are in the same category.
"Basically we are talking about public incitement, recruitment of people to join terrorist groups and organisation of terrorist groups. Those charged in Bosnia and Herzegovina and North Macedonia got seven years; out of three defendants charged in Albania, one got 18 years and two got 17 years each, while a defendant in Austria was sentenced to 20 years in prison," Azinovic said.
Speaking about cases in Europe so far, prosecuting suspects for membership of a terrorist organisation alone has resulted in an average sentence of five to six years, Pezdirc said.
"With an additional charge, even if it is just a photo of a person holding a severed head or something, it is inhumane treatment," he said, adding that a recent case in the Netherlands showed that judges sentenced people to two-and-a-half years in prison for that.
"So, in addition to five years for membership of a terrorist organisation, they gave two-and-a-half years for this type of war crime," he explained.
'Islamic State membership doesn't automatically imply war crimes'
Jasmin Keserovic is currently on trial at the Bosnian state court for publicly inciting people to become involved in terrorist activities by giving a speech in which he called for killings and said, amongst other things: "Do not differentiate between soldiers and civilians. Yes, do not differentiate between soldiers and civilians, just like their planes do not differentiate between civilians and Islamic State soldiers."
Like the other returnees from foreign conflict zones, Keserovic is not being tried for war crimes.
However, the Hague Tribunal sentenced Serbian Radical Party leader Vojislav Seselj to ten years in prison for crimes against humanity for making a speech in the village of Hrtkovci in Serbia's Vojvodina region in May 1992, in which he incited deportations, persecution and other inhumane acts.
Lawyers and judges who have been involved in terrorism and war crimes cases point out that the scope of evidence they had in those cases did not allow for additional war crimes charges against people being tried for fighting in Syria.
Judge Kosovic said that the state court has so far not seen evidence that would point to war crimes charges, in addition to terrorism charges. However, she added, this "does not mean that we shall not have such evidence in the future".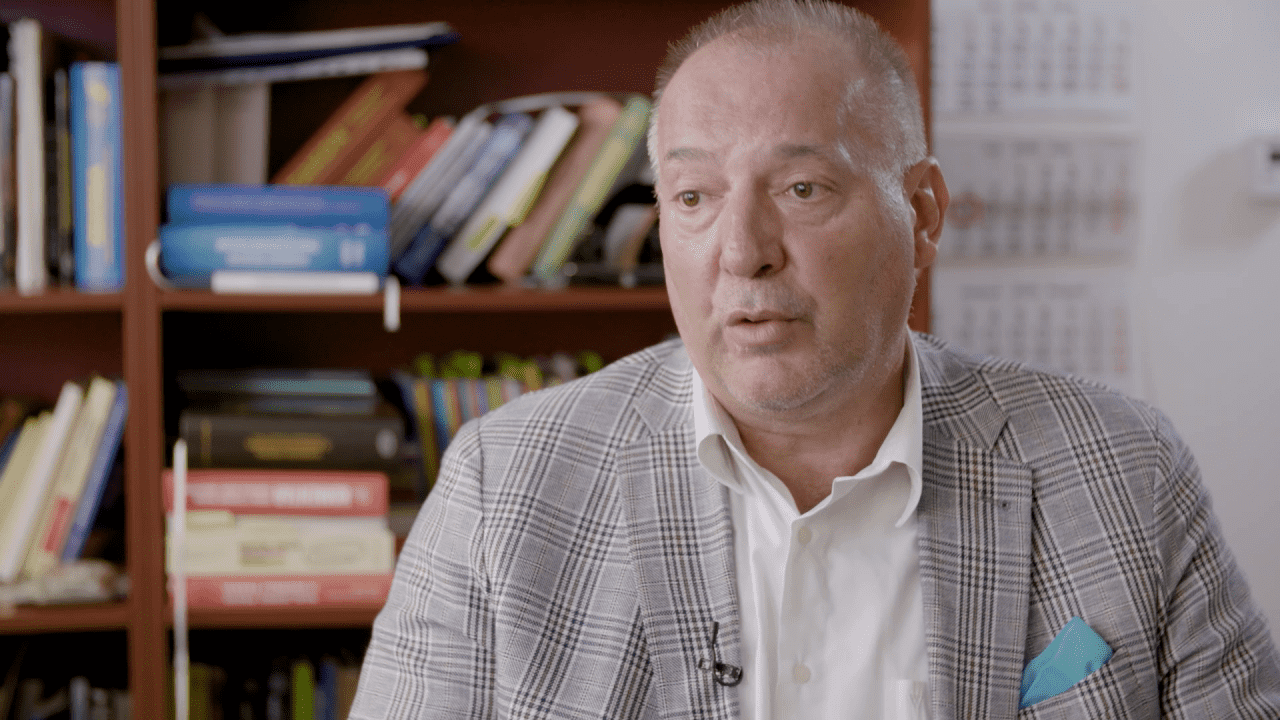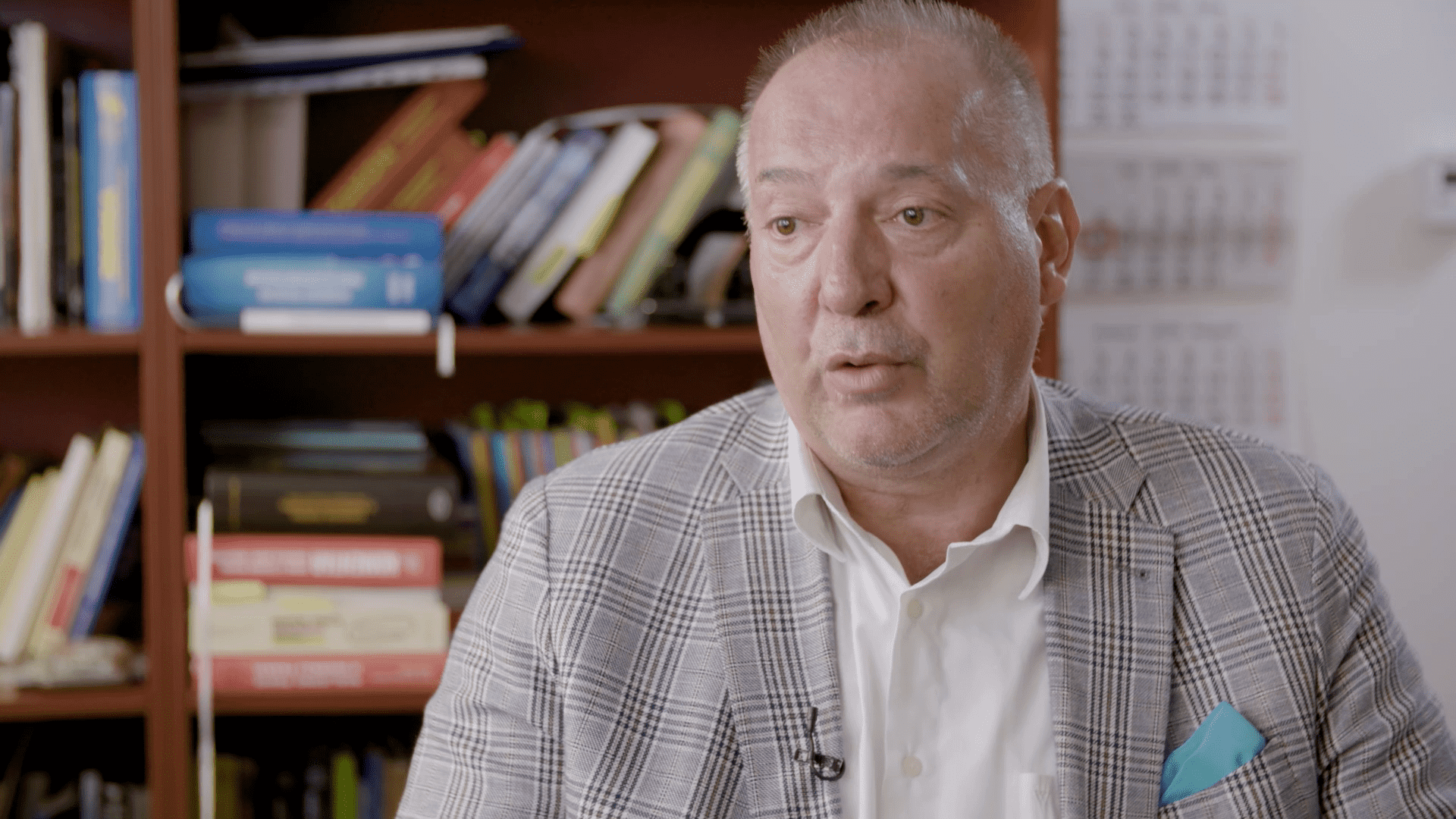 Lawyer Senad Bilic. Photo: BIRN BiH

Lawyer Senad Bilic pointed out that charges depend on the evidence that has collected. If there was a video showing a Bosnian citizen shooting ten prisoners of war, they would in that case stand trial for committing a war crime.
"The evidence available to our prosecutors regarding this crime is very weak. It is based on the fact that someone went to Syria, but what they did there, who they joined, which unit they joined, in 90 per cent of the cases it remains hanging in the air, almost not proven," Bilic said.
Lawyer Senad Dupovac said that the state prosecution currently does not have enough quality evidence at its disposal to prosecute people for war crimes as well as acts of terrorism.
"War crimes are most often proved through witnesses. However, there are very few witnesses from Syria, simply because the investigators did not send their men there and they do not have that much contact with the people who potentially suffered the horrors and cannot get them to testify here," Dupovac said.
Lawyer Adil Lozo explained that responsibility for a specific crime is proved in a different way that proving that someone went to a foreign battlefront or joined a terror group.
"Membership of Islamic State does not automatically imply responsibility for war crimes. There must be a specific act. Those two situations, those two classifications, must be observed separately," Lozo said.
Photographs, videos and communications on social networks are most often presented as evidence in terrorism cases. Judge Kosovic said that the court cannot evaluate them separately from other pieces of evidence.
Azinovic said that in the first stages of the conflict in Syria, some Bosnian citizens published photographs on social networks, suggesting their direct involvement in criminal offences.
"One Bosnian woman posted a photo allegedly depicting her and a friend of hers, who was also a member of a female police formation in Raqqa, shooting another woman for alleged treason. However, nothing but three completely covered people can be seen on that photo. The question is whether that piece of evidence can be used in court at all," Azinovic said.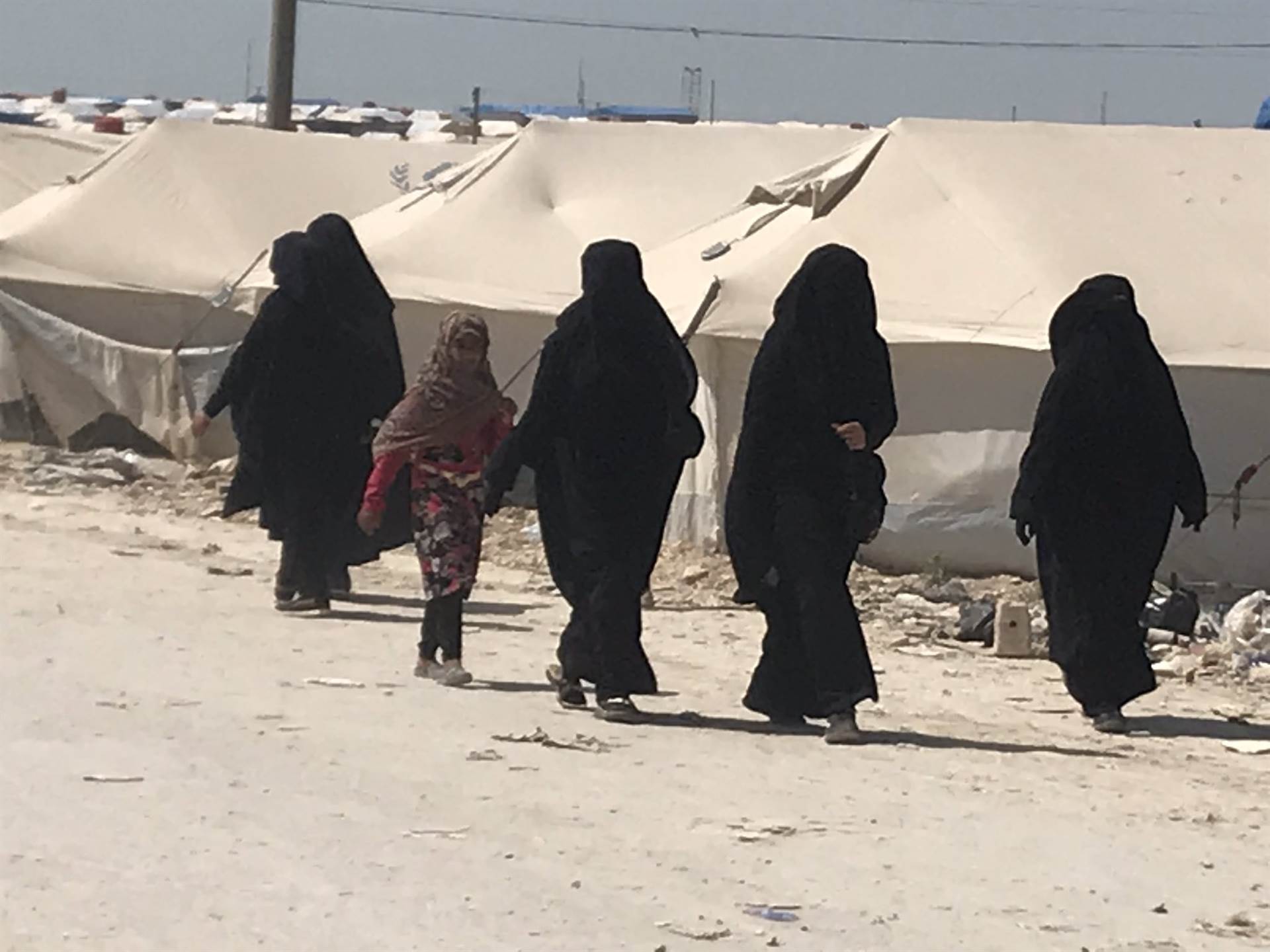 Former residents of Islamic state in Al-hol camp in Syria. Photo: Mahmoud Shikh Ibrahim (@Mahmodshikhibra)

Dupovac said he knows of people who bragged to their families and friends about what they did in Syria and sent them photos and videos "showing them on tanks, carrying flags and arms". That makes the prosecution's work easier, he thinks.
"Some people never contacted anyone, so as far as that is concerned, without their comrades who were there, the prosecution can hardly prove [what they did]," Dupovac said.
Tanya Mehra of the International Centre for Counter-Terrorism pointed out that evidence collected on the internet has certain disadvantages, but also certain advantages, although it is necessary to use digital forensics to be able to prove that electronic evidence has not been tempered with.
"The Bosnian judiciary has experience with prosecuting war crimes and it will have the opportunity to explore more options for prosecuting returning foreign fighters for international crimes. It does have quite a large capacity, knowledge and skills for investigating international crimes," Mehra concluded.