Trials with large numbers of defendants cannot resume because of the problem of safe social distancing at the Bosnian state court, which will further slow the process of dealing with the country's huge backlog of war crimes cases.
This post is also available in: Bosnian (Bosnian)
The country's judicial overseer, the High Judicial and Prosecutorial Council, has decided that hearings can only be held in courtrooms where an adequate physical distance between all the defendants can be ensured. More than 15 cases currently ongoing before the court involve a larger number of defendants.
"We shall have to wait for a new decision by the Crisis Committee [official body set up to deal with the pandemic] or for the virus to be put under control before we can go ahead with those trials," Kreho said.
She said that after the relaxation of the pandemic restrictions, the court decided that trials of up to five defendants could start again on June 1. Those hearings will be conducted in two biggest courtrooms in the state court building in Sarajevo, where appropriate distance between all the participants can be ensured.
Nermina Alukic, a war victim who has waited for justice for more than two decades, is one of those who will be affected by this new delay to war crimes proceedings.
In 2015, Alukic testified at the state court about the murders of her father and brother in June 1992 in a massacre in the village of Zecovi, near Prijedor.
They were among more than 150 people who were killed in the attack, among them women, children and elderly people. The survivors were sent to detention camps, where some were killed and others were abused.
Thirteen people – former Bosnian Serb Army soldiers and policemen, as well as the head of the Serb Democratic Party and Crisis Committee in the village of Rasavci – are on trial in the Zecovi case. They are accused of involvement in murders, rapes, torture, robbery and the destruction of property.
"The way things are happening is not right. How many people have died [before the trial finally started], how many witnesses? How many neighbours have died? They did not live to see trials. They did not live to see their children being found. They did not live to see anything," Alukic told BIRN.
"If it keeps going like this, God knows if I will live to see it," she said.
'Justice cannot wait forever'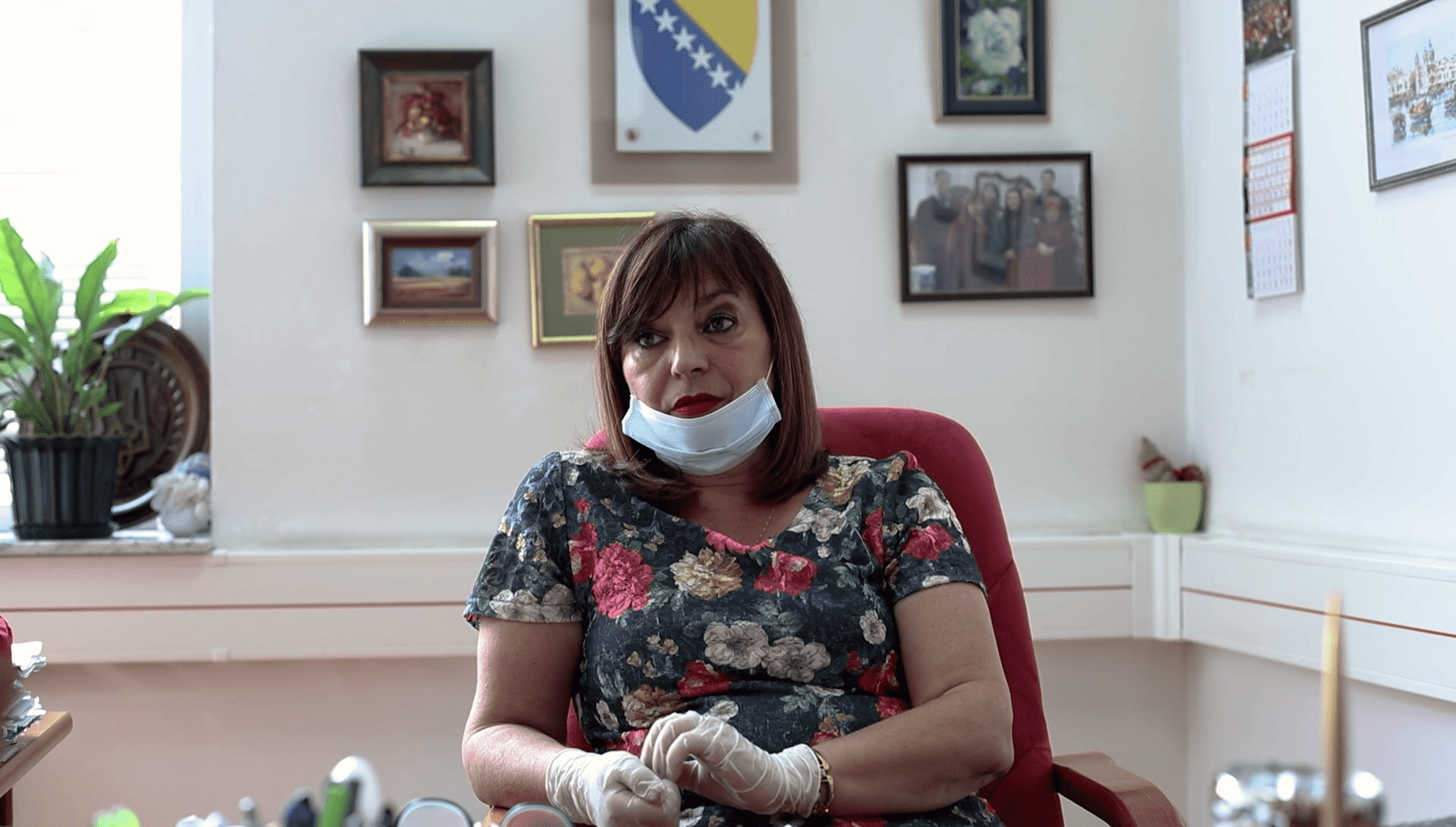 Minka Kreho. Photo: BIRN BiH
When the pandemic hit Bosnia and Herzegovina, the country's judicial overseer, the High Judicial and Prosecutorial Council ordered the postponement of all trials.
The HJPC's president, Milan Tegeltija, told BIRN that if there was a courtroom that could accommodate 50 people with the mandatory distance between them, all trials could resume. "If such a space is not available, you cannot work," Tegeltija explained.
Lawyer Sabina Mehic said that she expects trials to resume in full capacity soon, irrespective of the number of defendants per case.
"I work on cases with eight to ten defendants on average. If this continues for months, it will not be in accordance with defendants' rights to an efficient trial," Mehic explained.
"It is not right from the perspective of victims either. More than 25 years have passed since the war. The victims [in war cases] are elderly people. Justice cannot wait forever," she added.
For years, victims and experts have expressed concerns about delays to war crimes cases due to badly-written indictments and the country's failure to adopt a new nationwide strategy for the processing of such cases. A lack of political will has often been blamed for the situation.
Bosnia adopted a National War Crimes Processing Strategy in 2008 which stipulated that the most complex war-crimes cases should be completed within seven years – ie. by 2015.
As that deadline expired, a revised strategy was prepared by which all cases should be completed by 2023. But the Council of Ministers, Bosnia's state-level government, has still not adopted the revised strategy.
The revised strategy says that the state prosecution has more than 550 unresolved war crimes cases involving more than 4,500 identified perpetrators, and as many cases in which the perpetrators are unknown.
"I am generally dissatisfied with the processing of war crimes in Bosnia. I am not talking about prosecutors and judges, I am talking about the overall setting," Tegeltija said.
"I think there is declarative support for prosecuting all criminals and ensuring satisfaction for victims rather than a real will and intention to create the conditions for something like that to happen," he added.
Nedzad Smailovic, a legal adviser at the Organisation for Security and Cooperation in Europe, said the pandemic will have a negative effect on the processing of war crimes, as well as other serious crimes, and that for many victims of these crimes, justice has been postponed.
"Processing war crimes represents the most important challenge for judiciary in Bosnia and Herzegovina," said Samilovic.
Among the obstacles are the "politicisation of war crimes processing" and the prioritisation of cases, he added.
Can online trials be a solution?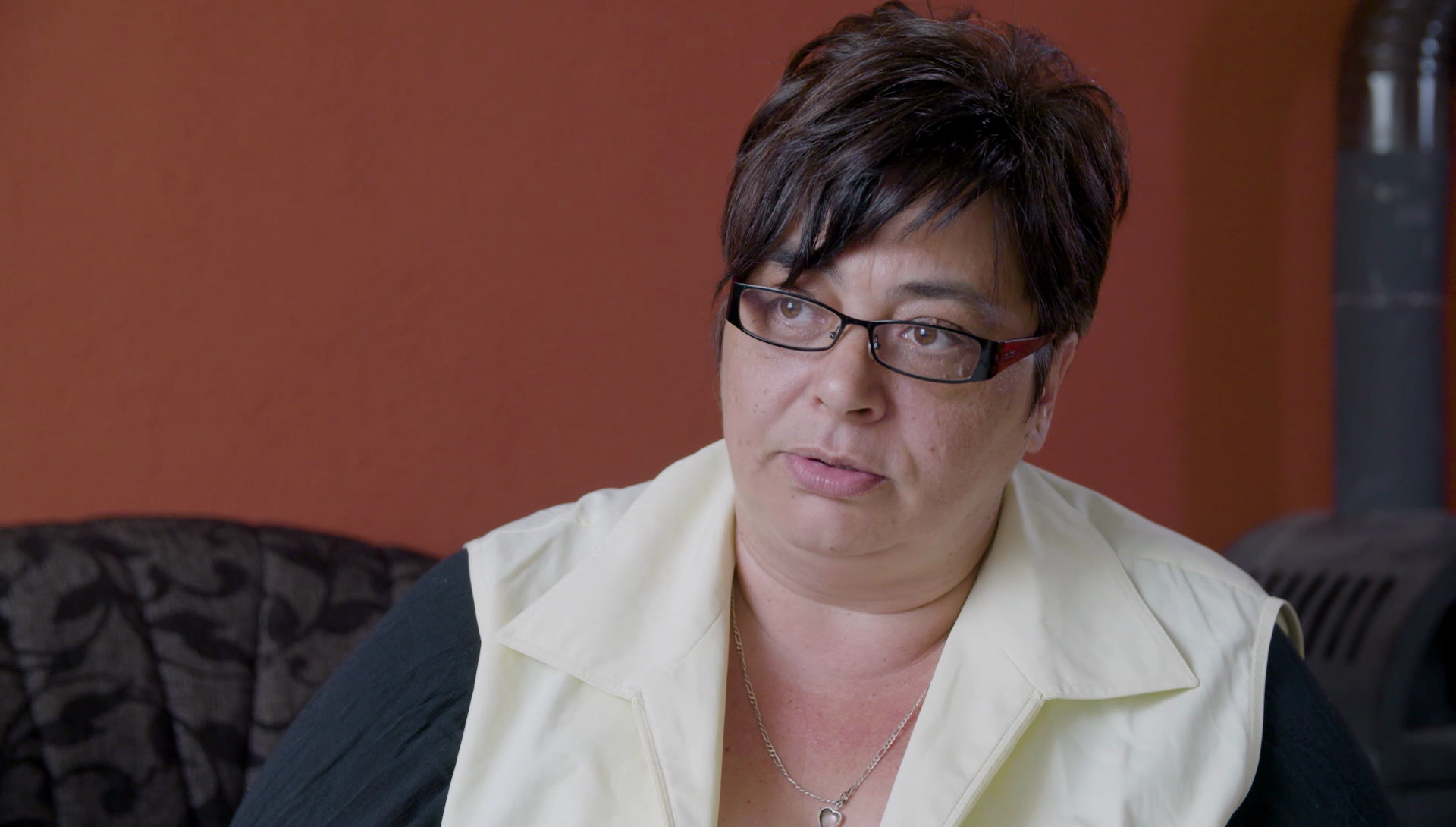 Nermina Alukić. Photo: BIRN BiH
As a way to ensure the continued processing of war crimes during the pandemics, the HJPC proposed that regulations be laid down and online trials introduced in Bosnia and Herzegovina. But the Justice Ministry objected to the initiative from the start.
"When the HJPC came up with the initiative to revise the law in order to enable online trials or smaller trials to continue, I reacted immediately and said it was impossible, because it was not possible to revise four laws at all levels in Bosnia and Herzegovina in such a short period of time. My entity colleagues agreed with me," Justice Minister Josip Grubesa told BIRN.
Grubesa argued that it was impossible to organise online hearings because they mostly involved older people who do not have a full grasp of new technology.
A separate room with a video link where such people could gather would have had to be provided, but it was also unclear how lawyers would be able to accompany their clients and how conversations with witnesses would take place.
Tegeltija disagreed with Grubesa, however.
"I don't think it is complicated, I don't think it is impossible. We proposed a concrete legal solution on how [the law] should be revised or amended… so it provides for such type of online trials," he said.
Mehic said the idea of holding online hearings is intended to protect defendants' rights to an efficient trial within a reasonable timeframe, as well as providing victims with justice.
"So the idea is good, but the issue is whether it is feasible or not. The question is how many other rights would be violated by introducing online hearings. The issue of trials being public is problematic, in my opinion. How would the public be able to follow those trials?" she asked.