Bosnian war survivors and international organisations criticised a decision by Sarajevo's Novi Grad municipality to name a street after general Mehmed Alagic, who died before the end of his trial at the Hague Tribunal.
This post is also available in: Bosnian
Alagic was charged by Hague prosecutors with committing crimes in the villages of Miletici and Maline-Bikosi in the Travnik municipality in April and June 1993, but died in 2003 before the end of his trial.
Zlatko Prkic from the Croatian Association of Detainees in the town of Vares said that the decision was "very negative" and argued that the streets should be named after worthy people, not after a man who is "a war criminal, according to several people".
Milorad Kojic, director of Centre for War Investigations, War Crimes and Missing Persons of Republika Srpska, Bosnia's Serb-dominated entity, described the decision by the Sarajevo canton authorities as "offensive" and urged the international community to react.
"This shows us yet again that our authorities do not intend to build a bridge of reconciliation and preserve the peace agreed under the Dayton Peace Agreement [in 1995] because there is no political will to do this," said Milica Pralica, a civic activist.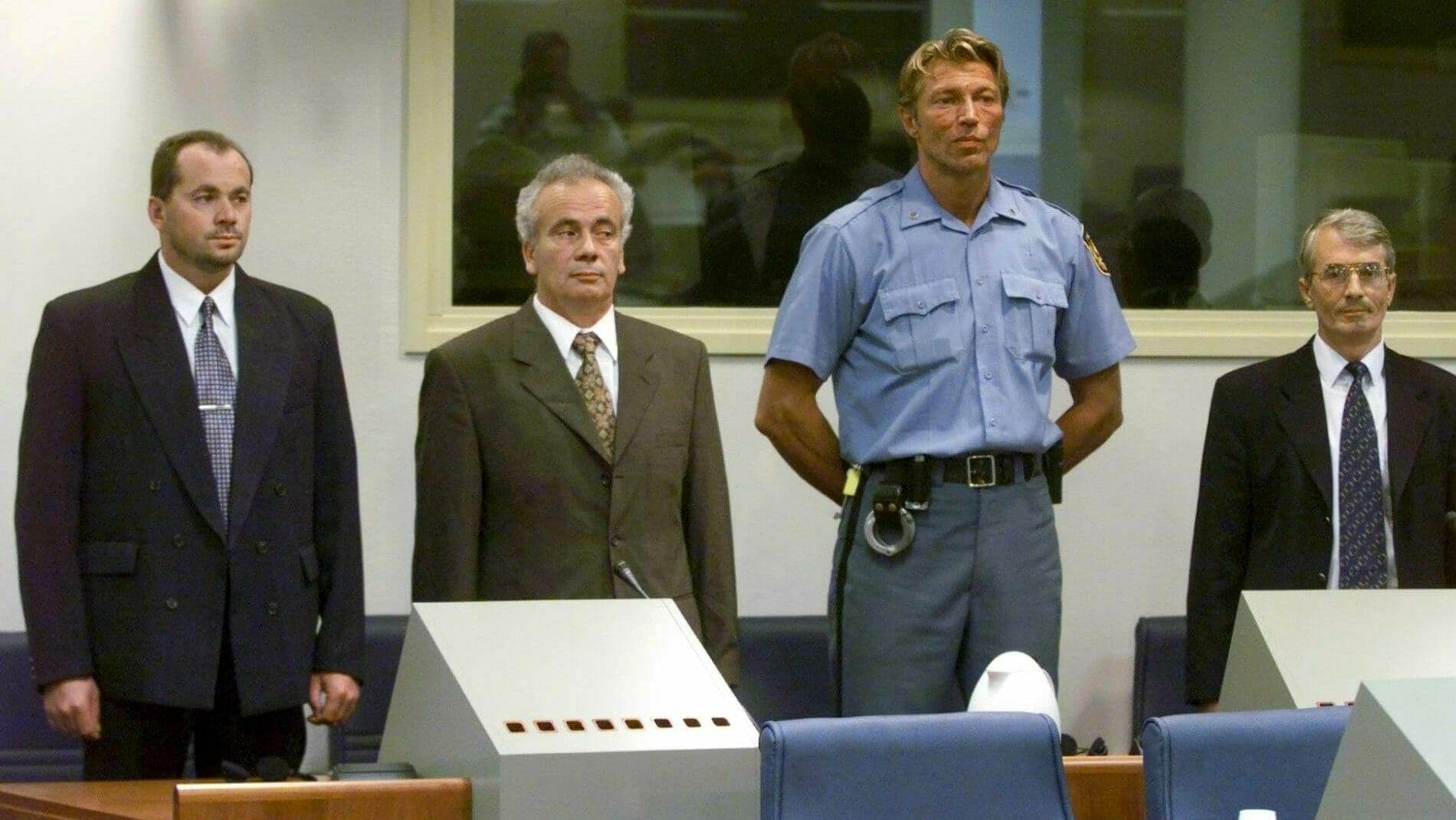 Mehmed Alagic (middle) in the courtroom of the International Tribunal for the Former Yugoslavia (ICTY). Photo: EPA PHOTO-AP Photo / Dušan Vranić / POOL
Pralica described the naming of the street after Alagic as "institutional violence against citizens, victims, and survivors", and said it sends out a message that "the bully is right".
But Hamed Aljovic, a member of the commission for commemorating historical events in the Sarajevo Canton Assembly, defended the decision.
Aljovic argued that Alagic was not convicted, and that "everyone is innocent until proven otherwise".
Alagic was charged with bearing responsibility for murders and other violence, cruel treatment, the illegal detention of civilians, the destruction of villages, looting and the destruction of public and private property.
After his death, two other defendants in the same case, Enver Hadzihasanovic and Amir Kubura, were sentenced to three-and-a-half and two years in prison for wartime crimes.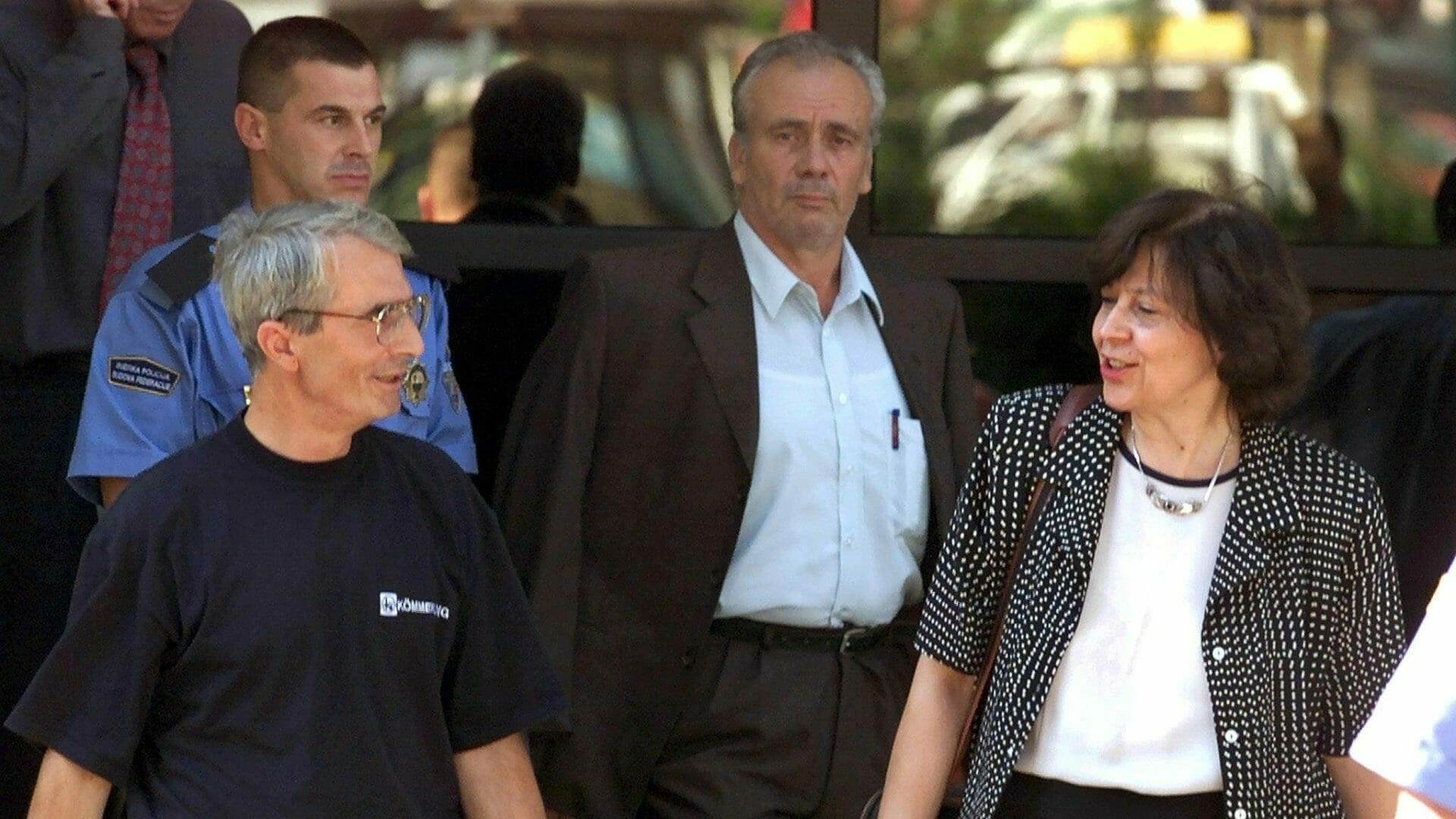 Mehmed Alagic (middle). Photo: EPA PHOTO EPA / FEHIM DEMIR / an-hh
Asked to comment on the incident, the OSCE Mission in Bosnia called on political leaders must to show commitment to reconciliation.
"Local authorities should refrain from all actions that do not contribute to building trust and reconciliation among citizens. This includes the practice of naming streets and institutions in a way that is inappropriate or could be offensive," the OSCE Mission said.
The European Union's office in Bosnia and Herzegovina called on all authorities in the country to "refrain from activities that create divisions in society and are contrary to the most basic European values. This includes the practice of giving the names of people indicted for or convicted of war crimes to streets, buildings and other locations."
There have been various incidents in recent years in which streets, public spaces or institutions have been named after war crimes convicts or indictees, prompting criticism from the European Union.