Bosnia Finds 15 Bodies in War Grave in Mostar
At an exhumation in the village of Medjine in the Mostar area, investigators have discovered the remains of 15 people who are believed to have died during the war in 1994.
This post is also available in: Bosnian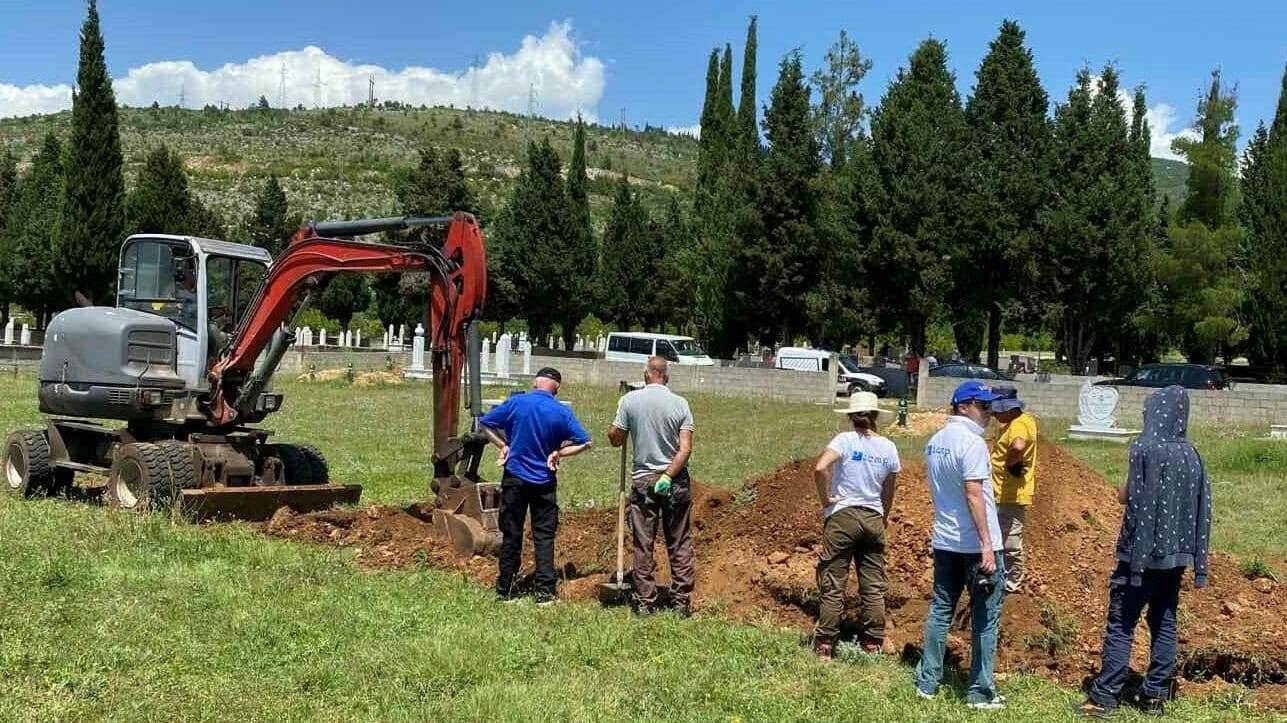 The exhumation in Medjine. Photo: Bosnian state prosecution
The Bosnian state prosecution said on Thursday that the remains of at least 15 people have been found during an exhumation in the village of Medjine, alongside several fragments of skeletal and other human remains.
"The human remains of victims that were discovered have been transferred to the Sutina city cemetery in Mostar for autopsy, identification and forensic processing," the prosecution said in a statement.
Last month, when the exhumation was still ongoing, the Bosnian Missing Persons Institute said that clothes and fabric in which the victims had been wrapped were also found.