Bosnian Serb Ex-Soldiers Plead Not Guilty to Prison Camp Crimes
Former Bosnian Serb Army soldiers Milomir Djuricic and Vukadin Spasojevic pleaded not guilty to wartime crimes against civilians including unlawful detention, torture and rape at a prison camp in Visegrad in 1992 and 1993.
This post is also available in: Bosnian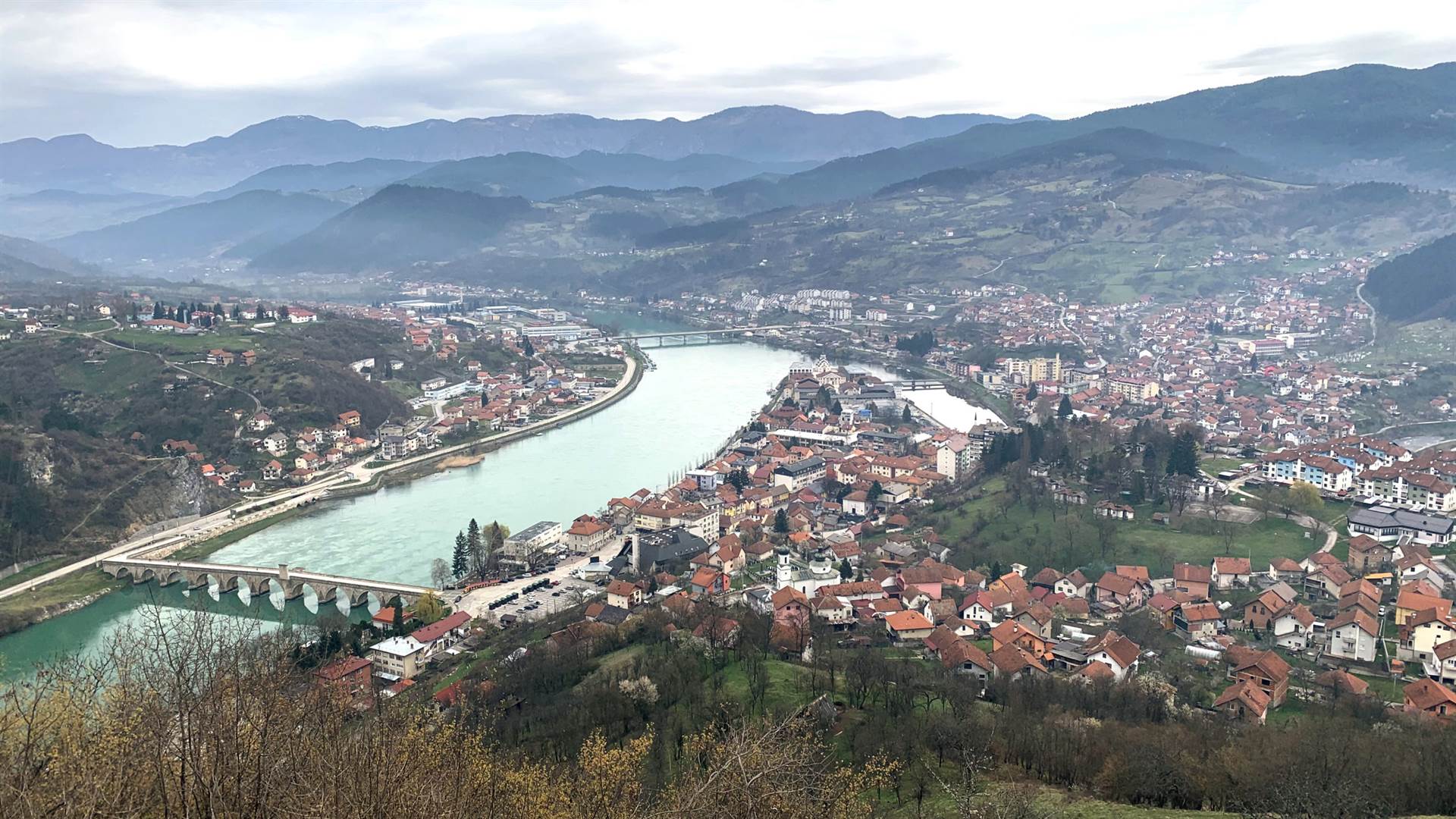 Visegrad. Photo: BIRN.
Milomir Djuricic and Vukadin Spasojevic entered not guilty pleas at the Bosnian state court on Wednesday, denying involvement in unlawful detention, torture, abuse and other inhumane acts against civilian prisoners in the Visegrad area of eastern Bosnia between May 1992 and the end of September 1993.
Both men were members of the Visegrad Brigade of the Bosnian Serb Army at the time of their alleged crimes, according to the charges.
The indictment accuses Djuricic, alias Djure, and Spasojevic, alias Mico and Era, of persecution on national, ethnic and religious grounds as part of a widespread and systematic attack targeted against the Bosniak civilian population in the municipality of Visegrad.
The prosecution alleges that Djuricic committed the crimes as manager of the Uzamnica detention camp and Spasojevic as a guard in the detention camp.
"On several occasions, they undertook actions of unlawful detention, torture, abuse and other inhumane acts against the detained civilians, including the rape and sexual abuse of victims in extremely humiliating ways, as well as keeping the detainees in extremely inhumane conditions, leaving permanent physical and mental consequences for the victims," the prosecution said in a statement when the charges were raised in December.
"Spasojevic has also been accused of having ordered the abuse of victims," the prosecution added.
The court will schedule the beginning of the trial within the next 60 days.