Bosnian Woman Charged With Financing ISIL Terrorism
Prosecutors say Sena Hamzabegovic collected cash and took it herself to Syria to Bosnians fighting for Islamic State in the Middle East.
This post is also available in: Bosnian (Bosnian)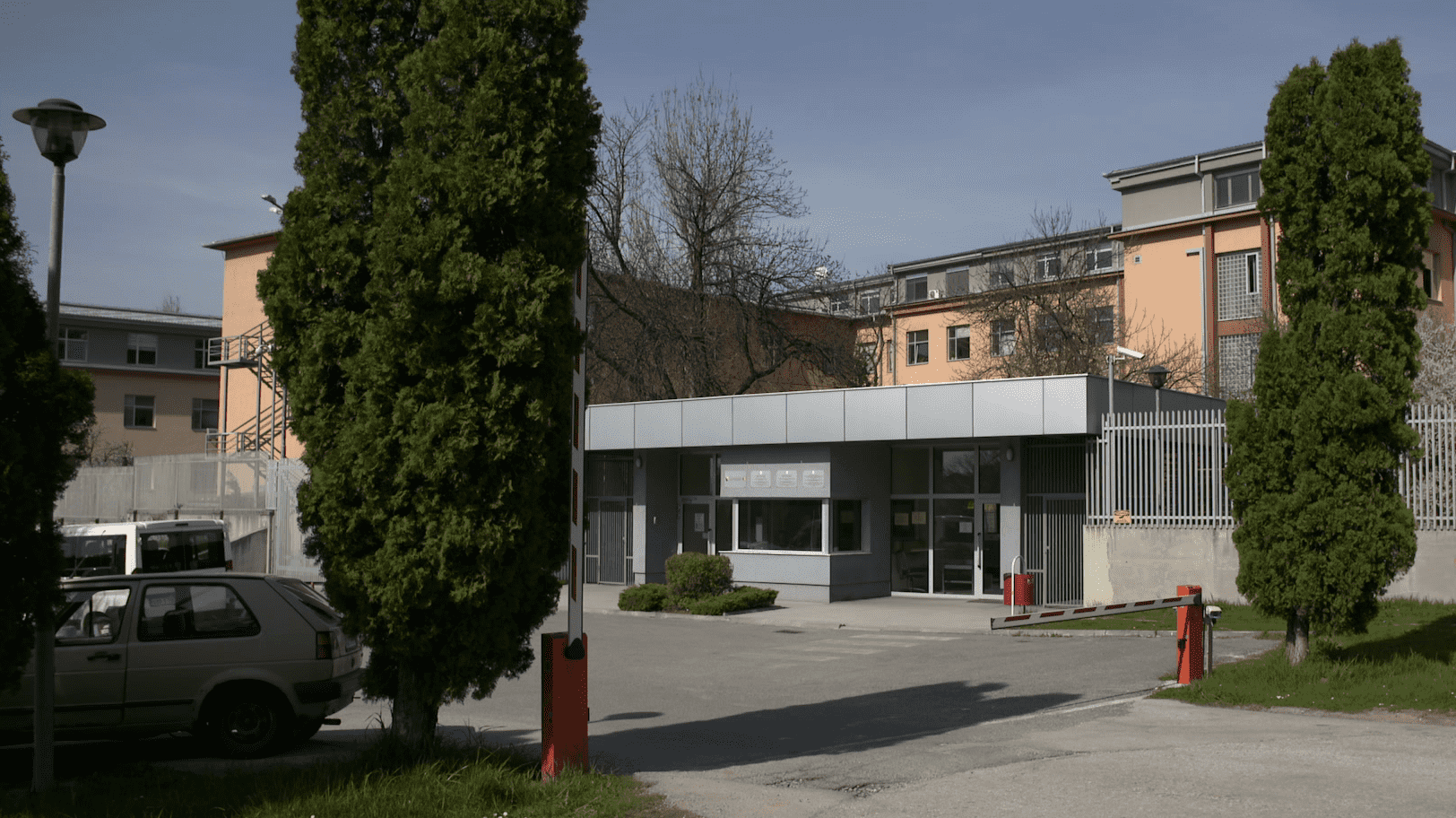 Bosnia Prosecutor's Office. Photo: BIRN BiH
The Prosecution of Bosnia and Herzegovina has filed an indictment against Sena Hamzabegovic, charging her with having sent around 230,000 Bosnian marks (around 118,000 Euro) in several instalments to finance terrorist operations and activities by Bosnian citizens on the battlefields in Syria and Iraq.
Bosnia's State Investigation and Protection Agency, SIPA, arrested Hamzabegovic, who has dual Bosnian and Swedish citizenship, at Tuzla airport in May.
The Prosecution said Hamzabegovic on several occasions from 2013 to 2018 collected and provided financial support for Bosnians fighting in Syria and Iraq, knowing they were fighting for so-called Islamic State, ISIL, including the formations of Jabhet al Nusra, Al Nusrah Front and others that the UN Security Council has declared terrorist organizations.
"Members of those formations carried out terrorist activities in the said area through everyday armed terrorist operations, attacks against the local population, murders, unlawful detention and other acts," the statement said.
Hamzabegovic allegedly delivered the money to one Muradif Hamzabegovic, knowing he participated in terrorist activities together with other Bosnian citizens and used the money to fund those activities.
She allegedly took the money herself to Syria, where she handed it over to Hamzabegovic, who used it to pay salaries to people participating in terrorist activities, buy arms and for other purposes.
"The defendant is accused of having personally, directly and indirectly, collected money and provided financial resources knowing that they would be used for terrorist purposes and for terrorist activities and operations of a terrorist group and organization, thus committing the criminal offence of financing terrorist activities," the prosecution announcement said.
The indictment has been filed with the State Court for confirmation.
Several hundred Bosnian nationals have joined Islamic fighters in Syria and Iraq. Many have been jailed after they returned and some remain in camps in Syria.