Campaigners for renaming a sports hall after handball player Goran Cengic – who perished trying to save his elderly neighbour in the war – are finally celebrating victory.
This post is also available in: Bosnian
Following their multiannual efforts, tribute has been paid to him by naming a sports hall after him – though many are still asking why it has taken so long to do it.
Former Yugoslav handball national team player Sefko Halilovic says he is delighted that the sports hall in Sarajevo's Grbavica neighbourhood will be finally named after his friend and neighbour who was killed in the same neighbourhood trying to save a fellow citizen.
"To me, he [Cengic] represents one of the greatest heroes," Halilovic said, adding he had long wondered why no tribute had been paid to the great sportsman who perished saving a neighbour in the building where he lived.
"To confront those men – and there are no words to describe them … there were many of them, and he was alone with his family, helping an elderly debilitated man. … To me, he is not just any hero, but a great one," Halilovic said.
Cengic was killed in mid-June 1992, trying to save his neighbour, Husnija Cerimagic. In a verdict against his killer, the Court of Bosnia and Herzegovina stated that it had been unable to determine the date of death, but his friends and family mark it on June 14.
Heroic act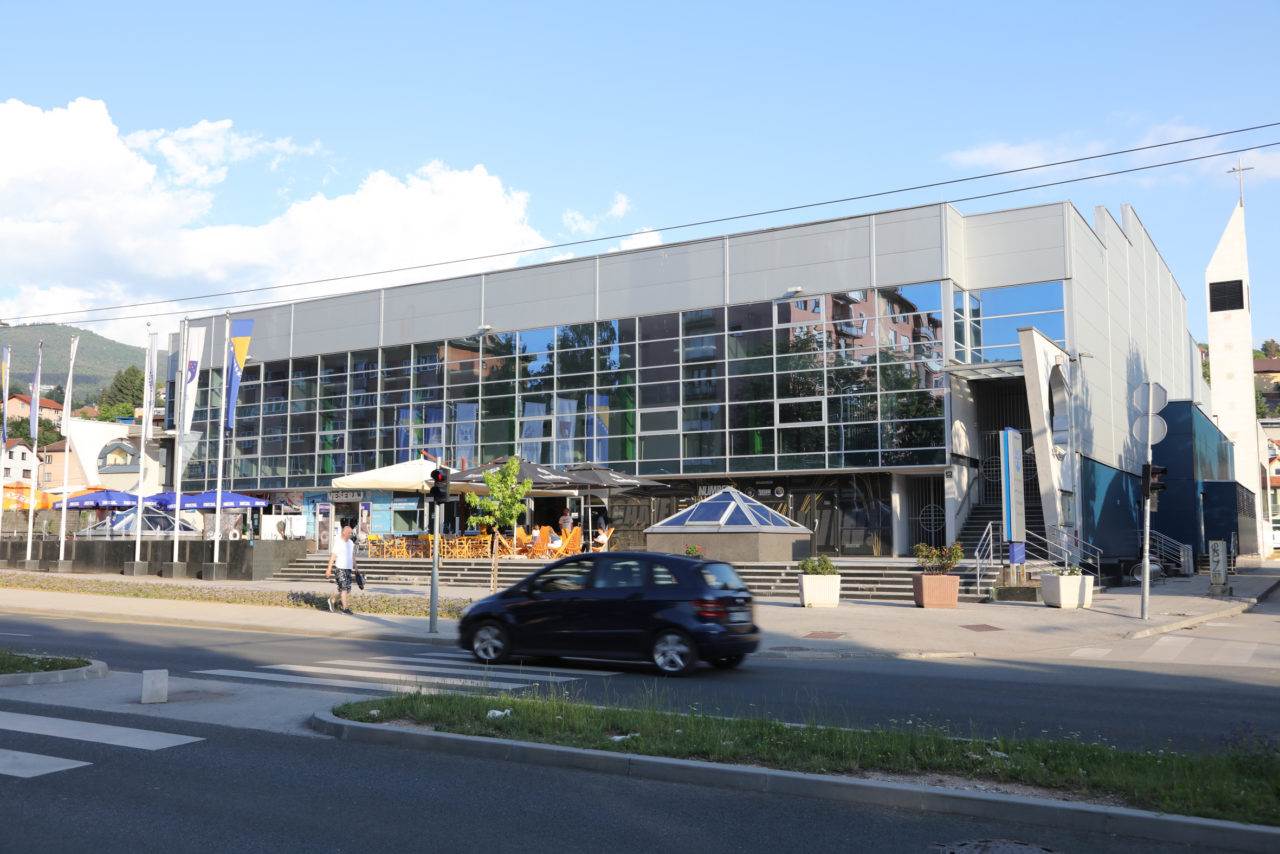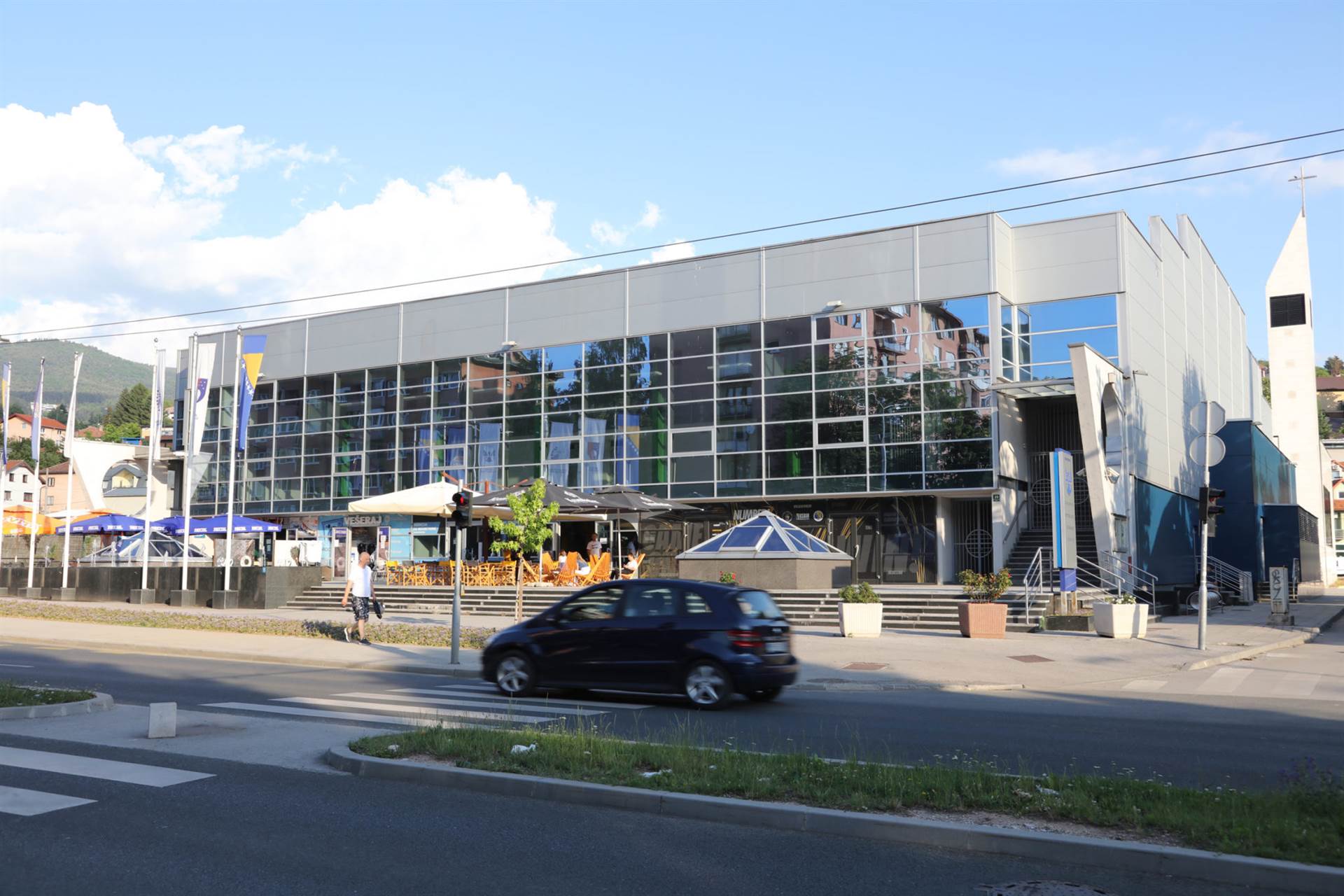 Sports hall in Sarajevo named after Goranu Cengic. Photo: BIRN

According to the verdict passed down by the Court against Veselin "Batko" Vlahovic, Cengic tried to prevent Bosnian Serbs then controlling the area from taking Cerimagic away from his apartment in Rave Jankovic St in Grbavica, meters away from the hall which should soon bear his name.
The Court sentenced Vlahovic to 42 years in prison for having committed persecution by means of torture, rape, forcible disappearances, detention, enslaving, property pillaging and other inhumane acts in the Grbavica neighbourhood.
The remains of Cengic and Cerimagic were found after the war.
As a person who grew up with Cengic, played handball with him and knew his family, Halilovic remembers Cengic, son of Ferid Cengic, a mayor of Sarajevo after World War Two, as a cheerful man with a big heart and top sportsman.
"He was amiable. He would make friends very quickly. He used to help the elderly and young. Being all dressed up, he would gladly go into the FIS premises and get dirty just to show young people how to kick and pass the ball. He was a remarkable man," Halilovic said.
Appeals to pay tribute ignored for years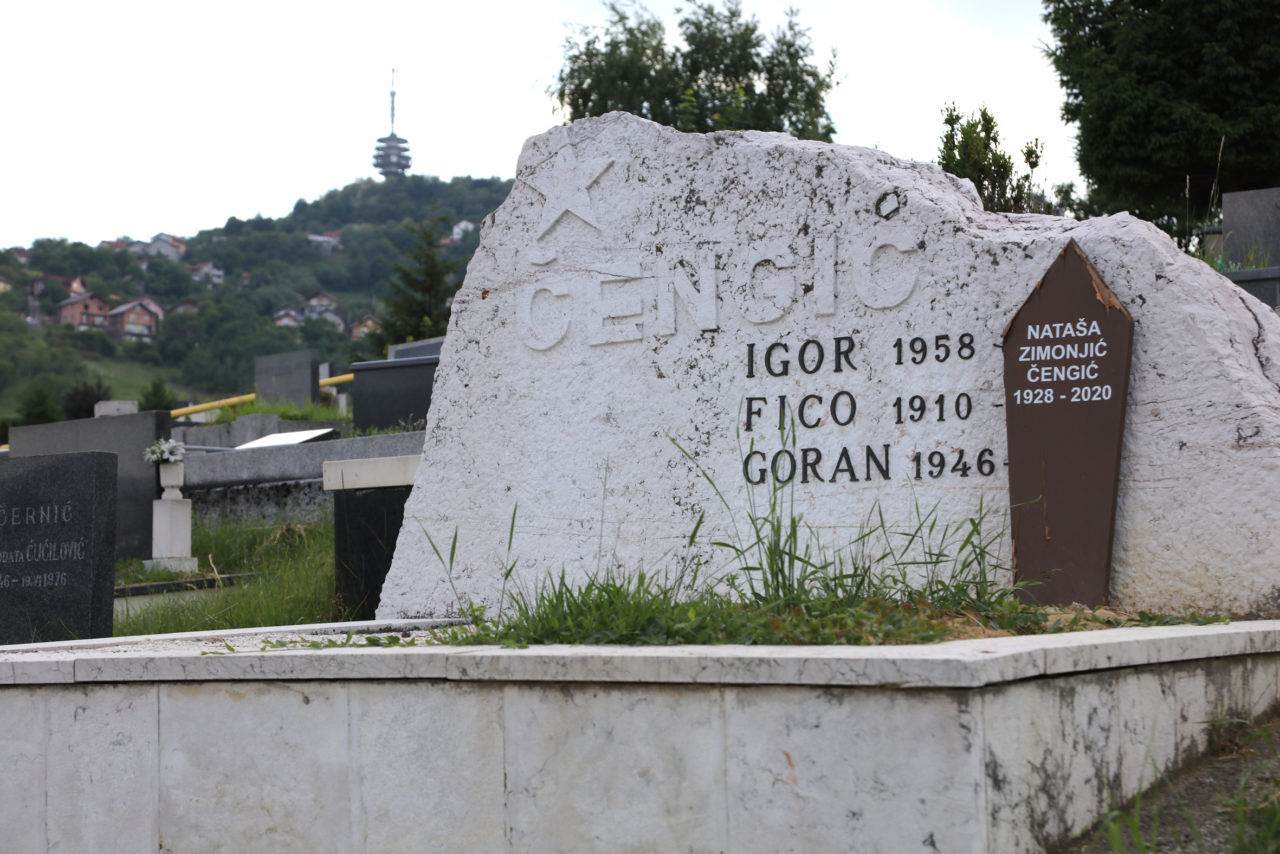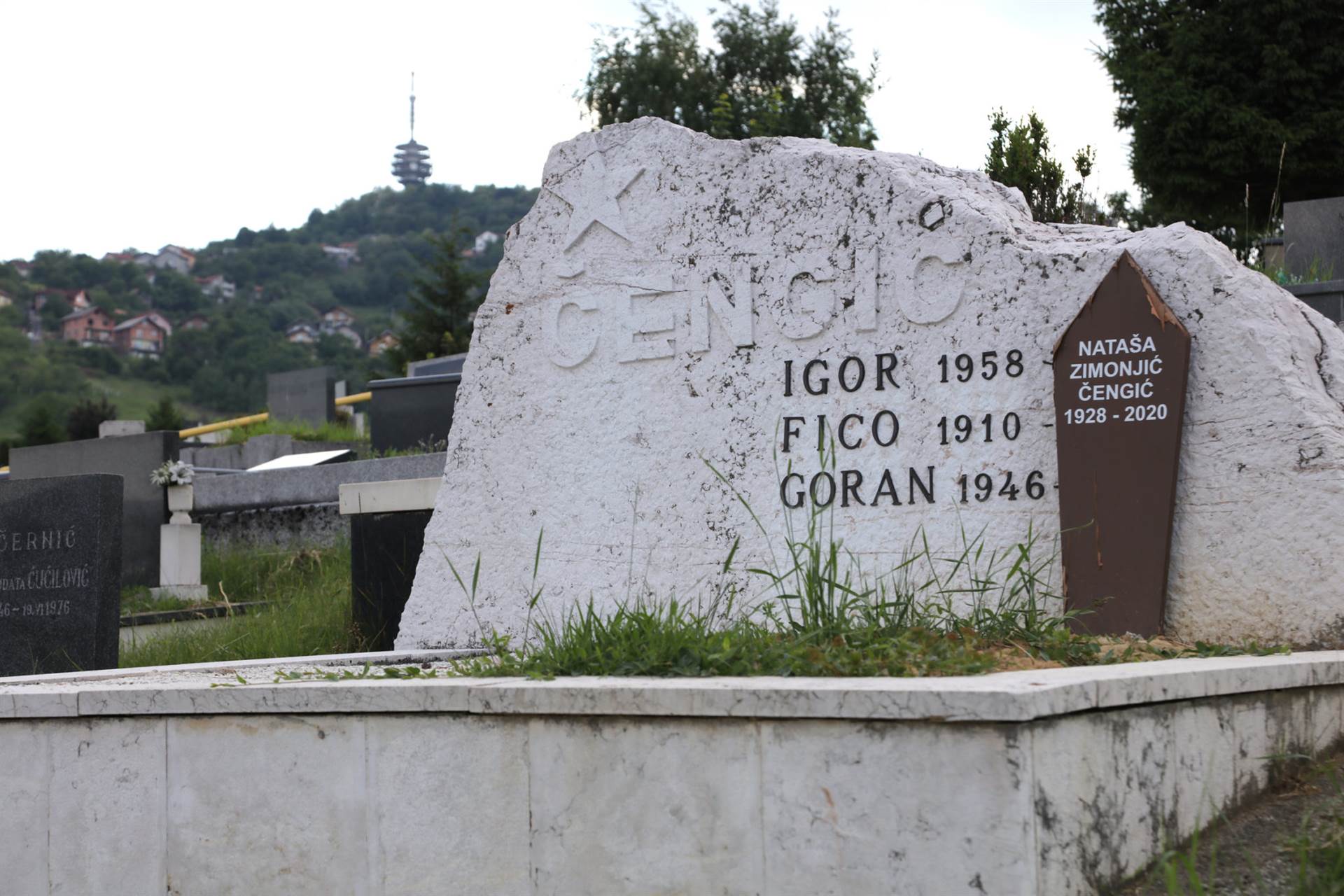 Goran Cengic's gravestone in Sarajevo. Photo: BIRN BiH

An initiative to name the sports hall after Cengic was launched more than ten years ago, but it was ignored or rejected until this year. On the day of the reintegration of Grbavica into the rest of the city after the war, the sports hall was opened without a name.
During its session held in late May the Municipal Council of Novo Sarajevo adopted a decision to name the sports hall in Grbavica, built several years ago, after Cengic, nearly 29 years after his death.
For years his fellow citizens expressed their dissatisfaction with the failure to name the facility after the sportsman. One year, graffiti reading: "Goran Cengic Sports Hall" appeared on its walls.
Vildana Beslija, a member of the Sarajevo Cantonal Assembly from Nasa Stranka party, says she is pleased that, "following long-lasting efforts we finally have a Goran Cengic sports hall", affirming the values of nobility, courage, kindness and self-sacrifice.
"I am sorry this did not happen a long time ago, back in 2008, when citizens first asked for it, or in 2013, when our council member Sanja Lazar requested it, or in 2017 when it was requested by several opposition parties, including Nasa Stranka," she said.
"Nonetheless, I am glad that Novo Sarajevo has passed the humanity test on the fourth try," Beslija added, noting her sorrow that Goran's mother, Natasa, who put her faith in seeing the hall being named after her son, had not lived to see it.
Besides the name of Goran Cengic and some other family members, his gravestone at Bare cemetery in Sarajevo now also holds the name of his mother, Natasa Zimonjic-Cengic, who passed away in 2020.