COVID-19 Limits Family Visits for Kosovo War Defendants
In an attempt to prevent infections within its detention facilities, the Kosovo Specialist Chambers in The Hague has restricted family visits for former Kosovo Liberation Army leaders who are awaiting trial.
This post is also available in: Bosnian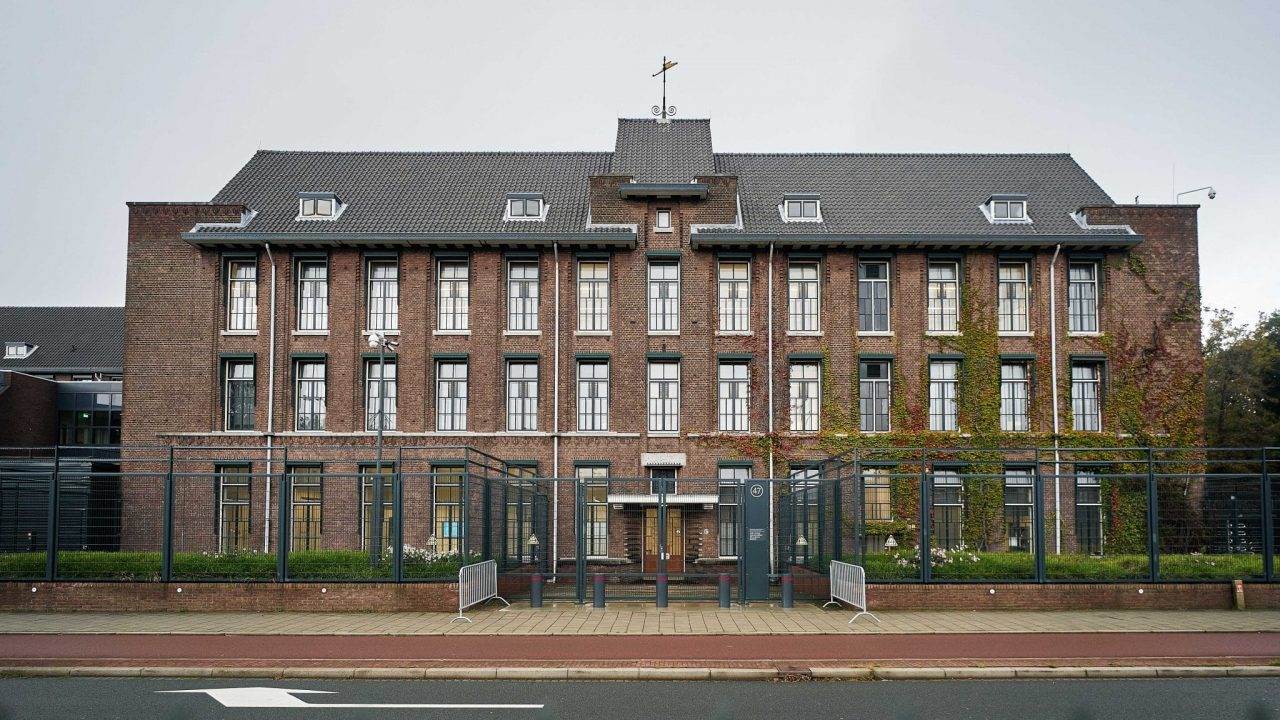 The Kosovo Specialist Chambers in The Hague. Photo: EPA-EFE/Phil Nijhuis
The Hague-based Kosovo Specialist Chambers told BIRN that because of the continuing pandemic, it is restricting visits by relatives to former Kosovo Liberation Army guerrilla leaders who are awaiting trial at its detention centre.
Instead of in-person visits, it is offering video visits, phone calls and correspondence in an attempt to protect the suspects and people who work at the detention centre from COVID-19.
However, some people close to the accused have expressed dissatisfaction with the restrictions.
Artan Behrami, a former adviser to ex-President Hashim Thaci, who is among those awaiting trial for wartime crimes, complained that the policy is repressive.
"It's not Guantanamo Bay, nor the Pokrov prison where [Russian opposition leader Alexey] Navalny is being held," Behrami, who now runs the Demokracia news website, wrote on Twitter.
"The Kosovo Specialist Chambers Detention Centre is the only place in Europe where family visits are prohibited, in violation of EU & CoE [Council of Europe] standards," he added.
The Specialist Chambers told BIRN in a written answer that they are implementing proportionate measures, based on medical advice, "to protect the health of detainees and others in the Detention Facilities".
"Based on this advice, in-person visits with family members and other personal visitors in the Detention Facilities are temporarily restricted. At all times the Kosovo Specialist Chambers has in mind the health and well-being of the individuals in the Detention Facility and bases its policies on current medical advice," the Specialist Chambers said.
"We understand that for the detainees and their families the resumption of in-person visits is of paramount importance. With this in mind, these temporary measures are under constant review, in light of the overall public health situation and the specific situation within the Detention Facilities, for example with regard to vaccinations," it added.
Thaci and three other former Kosovo politicians are accused of committing war crimes and crimes against humanity when they were senior figures in the KLA in the late 1990s. They have all pleaded not guilty.
They are accused of having been part of a "joint criminal enterprise" that aimed to take control over Kosovo during the war "by means including unlawfully intimidating, mistreating, committing violence against, and removing those deemed to be opponents".
The indictment includes allegations of persecution, unlawful imprisonment, arbitrary detention, torture, murder and enforced disappearances in Kosovo and northern Albania.
The Kosovo Specialist Chambers was set up to try former KLA guerrillas for crimes allegedly committed during and just after the Kosovo war from 1998 to 2000.
It is part of Kosovo's judicial system but located in the Netherlands and staffed by internationals.
The so-called 'Special Court' is widely resented by Kosovo Albanians, who see it as an attempt to tarnish the KLA's war for liberation from Serbian rule.