Peace Activists Place Memorial Signs at Unmarked Bosnian War Sites
Peace activists from the Centre for Nonviolent Action put up temporary signs at eight unmarked locations in Bosnia and Herzegovina where people were detained, abused and killed during the 1992-95 war.
This post is also available in: Bosnian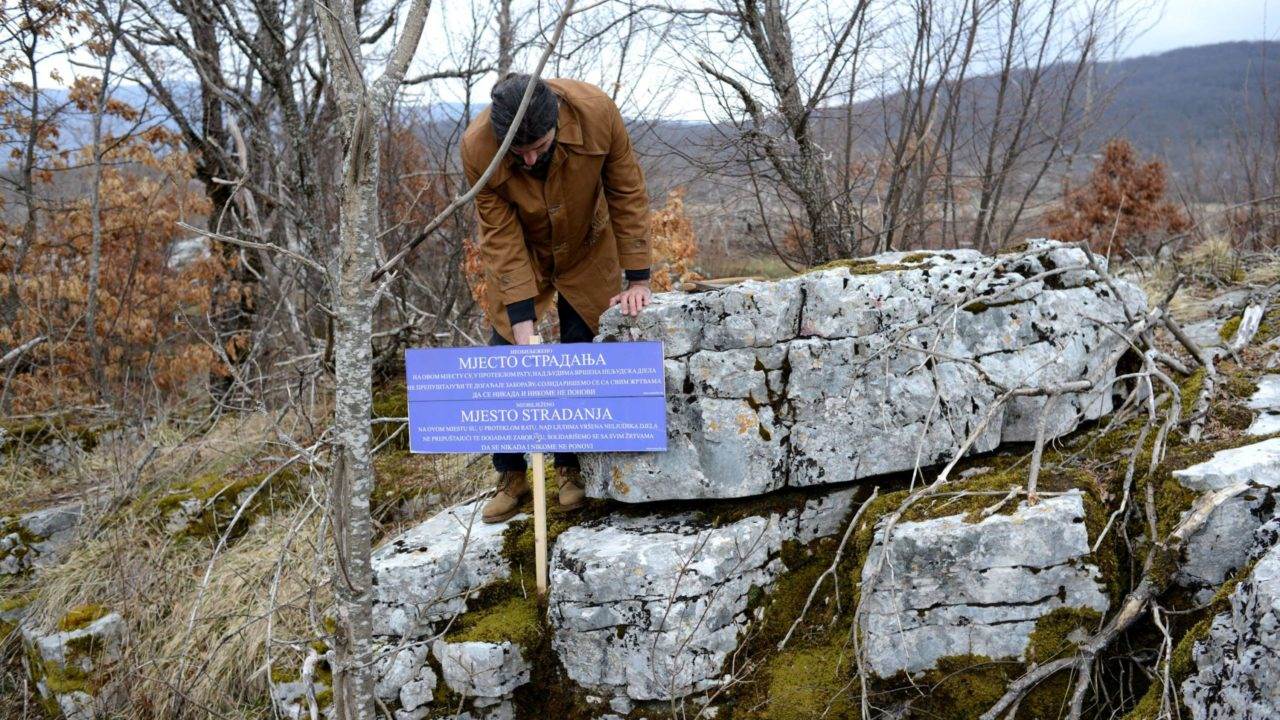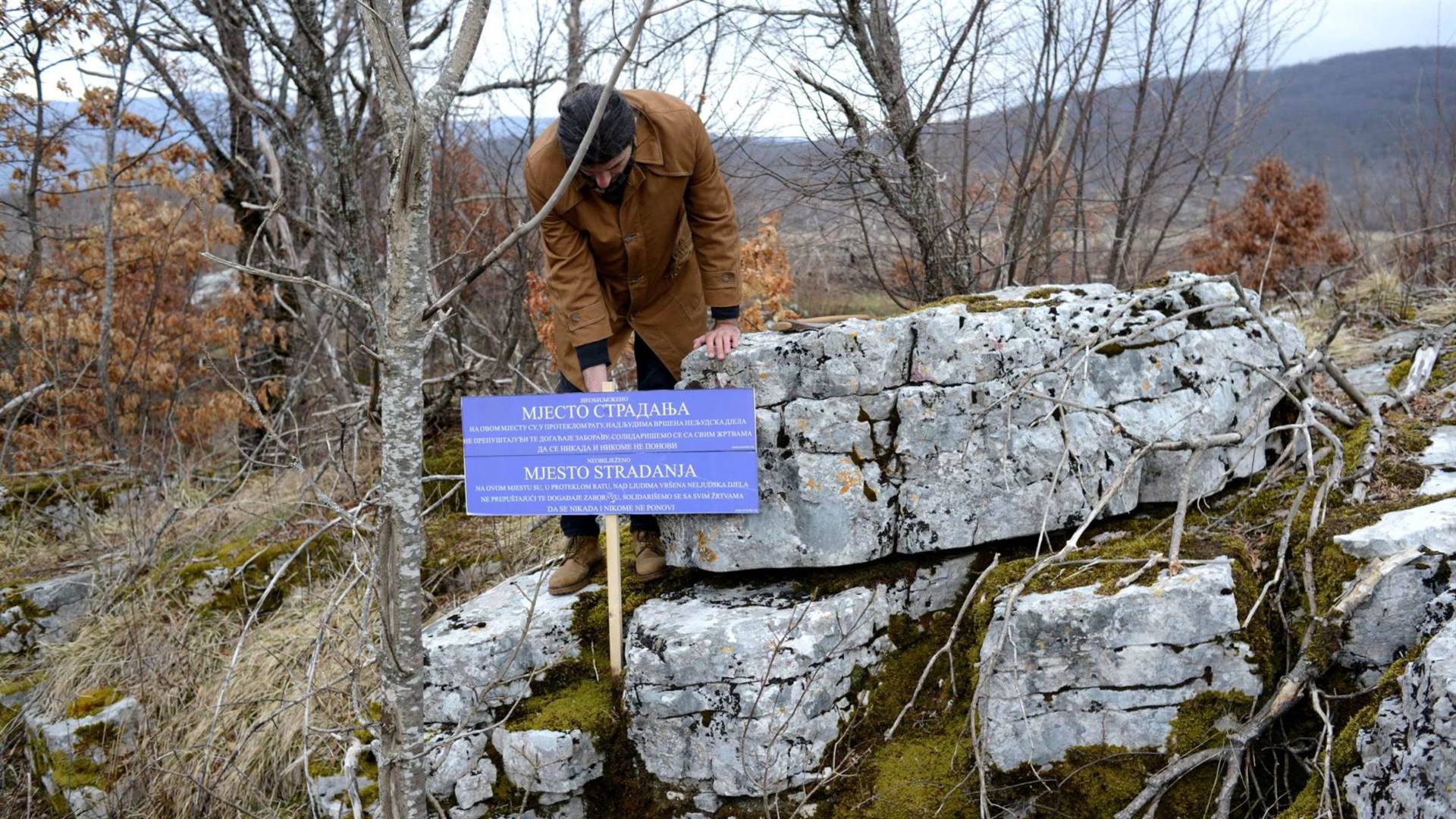 Temporary memorial sign at the Dubravica-Breza pit, where war victims were shot. Photo: Unmarked Sites of Suffering.
The Centre for Nonviolent Action said that activists from the Marking Unmarked Sites of Suffering campaign have put up temporary signs at eight more unmarked war sites in the Herzegovina area of the country as part of efforts to convince the authorities to install permanent memorials at places were people were detained, abused, killed and buried during the Bosnian conflict in the 1990s.
"The marking of these sites is important because we want to draw attention to the fact that the responsibility is now with all of us to preserve these sites and all the victims from being forgotten," said activist Radomir Radevic.
In Bileca, activists put up a sign at the Yugoslav People's Army's former Mosa Pijade barracks and at a former student dormitory, where captured Bosniaks and Croats were held in 1992.
They also put up signs at the former Strela café and at a former police holiday camp in Nevesinje, which were used in 1992 to hold detained Bosniaks from the Nevesinje area.
Other unmarked sites where the activists installed memorial signs were the Dubravica-Breza pit, into which 26 men were thrown after being shot, and the Dolina-Kusici pit, from which the remains of 12 Bosniaks from Nevesinje have been exhumed.
So far, the activists have marked a total of 119 sites during the course of the Unmarked Sites of Suffering campaign.
People were detained, tortured, abused and killed at cultural centres, schools, courts, police stations, museums and other locations during the Bosnian war. Since the conflict ended, there has been no public indication of many of these sites' wartime function.
Activists have argued that memorialisation still depends on political will in the Balkans, where people commemorate their 'own' victims but not those of other ethnic groups, whose suffering is ignored, forgotten, or even denied.