Bosnian War Defendant Dies Before Prison Camp Trial Verdict
Mustafa Djelilovic, who was being retried for crimes against Serb and Croat civilian prisoners who were illegally held in detention camps in the Hadzici area of Bosnia during wartime, has died.
This post is also available in: Bosnian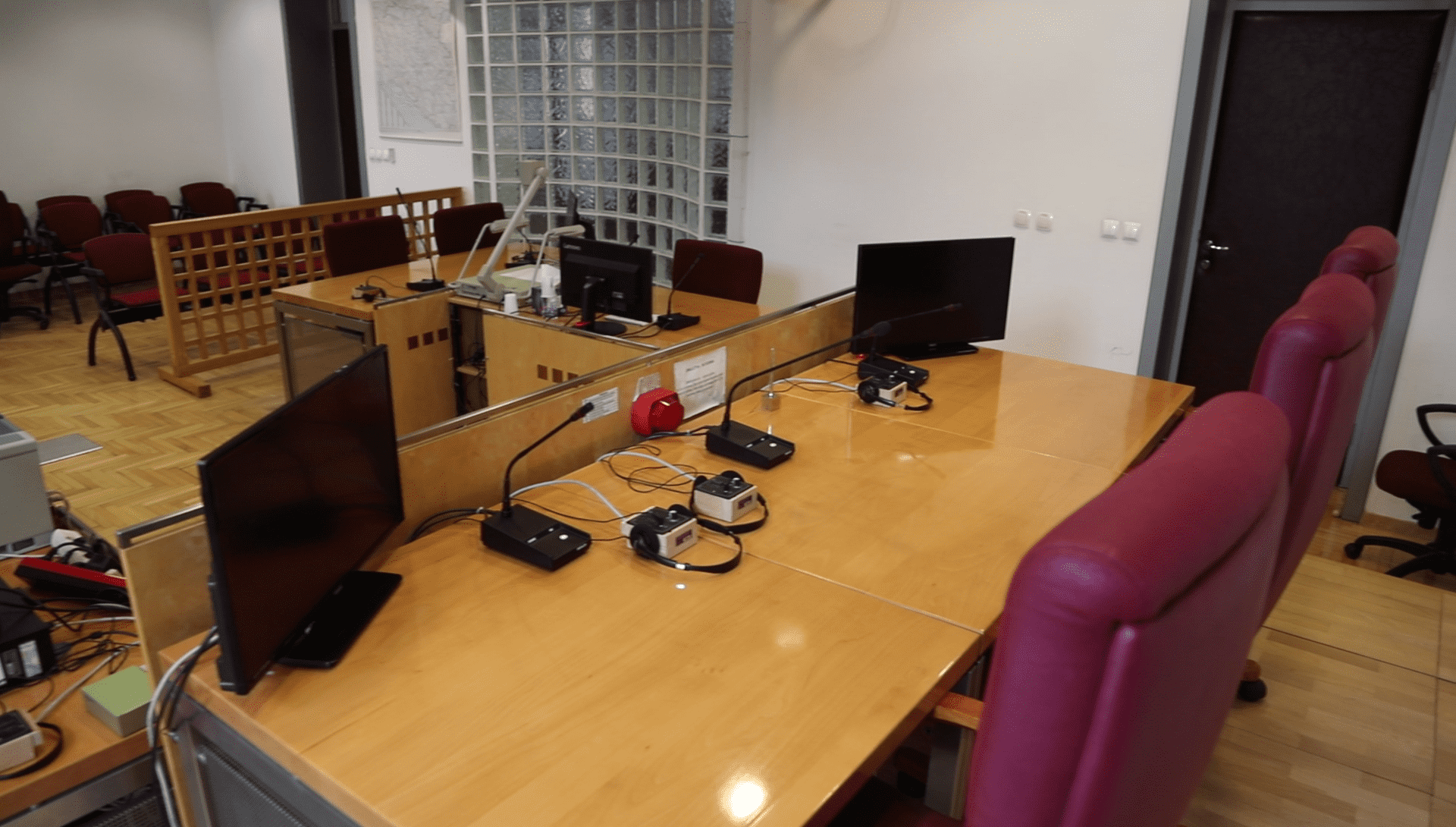 Courtroom of the Court of BiH. Photo: BIRN BiH
Mustafa Djelilovic, a senior wartime figure in Bosnia's Hadzici municipality who was being retried for war crimes after his initial conviction was overturned, has died, his defence lawyer told BIRN on Wednesday.
"Unfortunately, he passed away on the way to hospital last night," said lawyer Edina Residovic.
Djelilovic was the head of the so-called wartime presidency of the Hadzici municipality.
He was being retried alongside seven other Bosniak ex-commanders, policemen and camp guards for crimes against Serb and Croat civilians who were illegally detained at the Silos detention camp, the Krupa barracks and the 9th of May elementary school in the Hadzici municipality during the war.
All eight men were initially found guilty in July 2018, after a six-year trial, of illegally detaining the civilians and holding them in poor conditions in the three detention centres.
The court found that some prisoners were beaten, humiliated and forced to do hard labour while detained.
Djelilovic was sentenced to ten years in prison.
But the Bosnian state court's appeals chamber quashed the verdict in July 2019 after appeals from both defence and prosecution, and ordered a retrial.
The other defendants in the case are Nezir Kazic, who was the commander of the Bosnian Army's 9th Brigade, Fadil Covic, the commander of the local police station in Hadzici; Becir Hujic, the warden of the Silos camp; Mirsad Sabic, the de facto commander of the Pazaric police station in Hadzici; Halid Covic, the deputy warden at the Silos camp; Serif Mesanovic, the warden of the Krupa barracks, and guard Nermin Kalember.