Bosnian Constitutional Court Rejects War Criminal's Appeal
The Constitutional Court rejected an appeal from former Bosnian Army soldier Tarik Sisic, who was convicted of involvement in the killings of 21 Serbs in the village of Kukavice in 1992.
This post is also available in: Bosnian (Bosnian)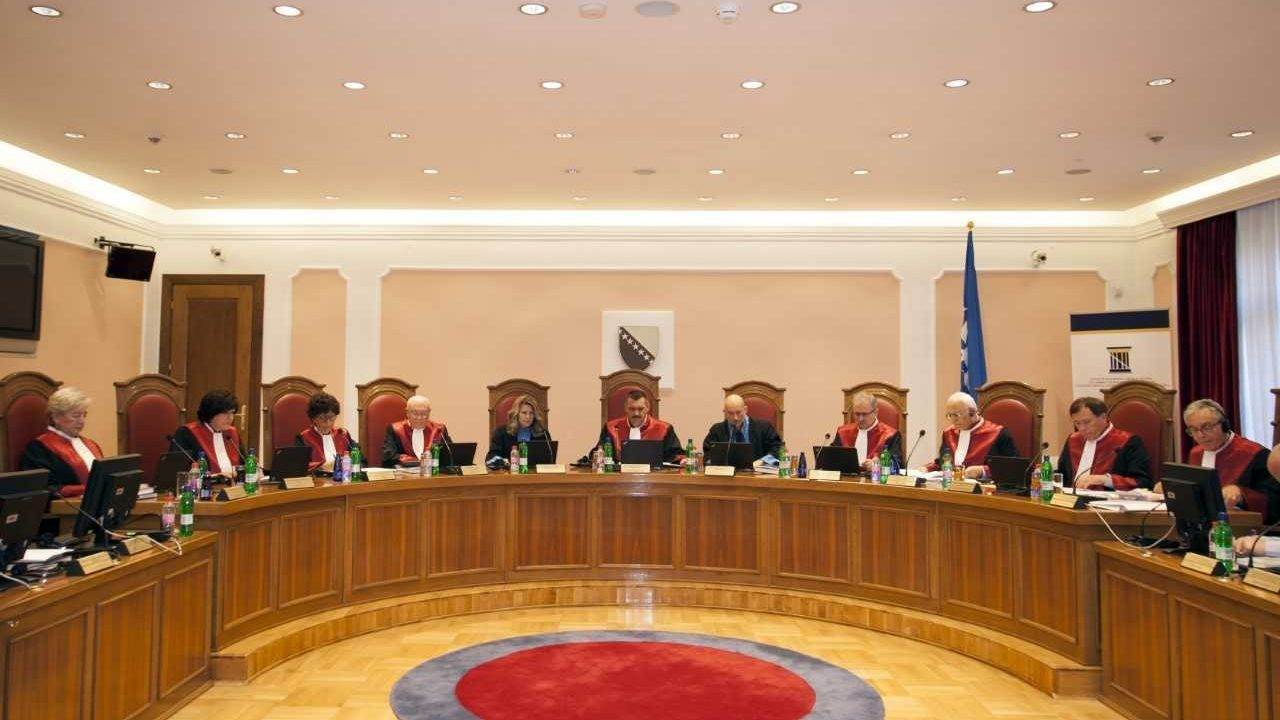 The Bosnian Constitutional Court. Photo: Constitutional Court.
The Constitutional Court on Tuesday rejected Tarik Sisic's appeal against the verdict sentencing him to eight years in prison for war crimes in the village of Kukavice near Rogatica in August 1992, ruling that his right to a fair trial had not been violated.
Ex-soldier Sisic was convicted of involvement in an attack by Bosnian Army troops that saw 21 Serb civilians killed, including two children, and 39 people wounded.
In his appeal, Sisic said he was originally acquitted of the charges but then retried, convicted and sentenced to five years in prison on the basis of the same evidence. He then appealed but was sentenced to eight years.
He alleged that the presiding judge had led a witness to incriminate him, and that the courts had incorrectly assessed the evidence, which resulted in the facts of the case being wrongly determined.
But the Constitutional Court rejected this, saying that his rights were not violated and that "the sentence imposed is within the limits set by the law".
Decisions made by the Constitutional Court are final and cannot be appealed.