Bosnian Serb Ex-Policeman Tried for Role in Bosniaks' Murders
Predrag Bastah, a former Bosnian Serb reservist policeman, went on trial for his involvement in the killings of 37 Bosniak civilians at Mracni Dol near Vlasenica during the Bosnian war.
This post is also available in: Bosnian (Bosnian)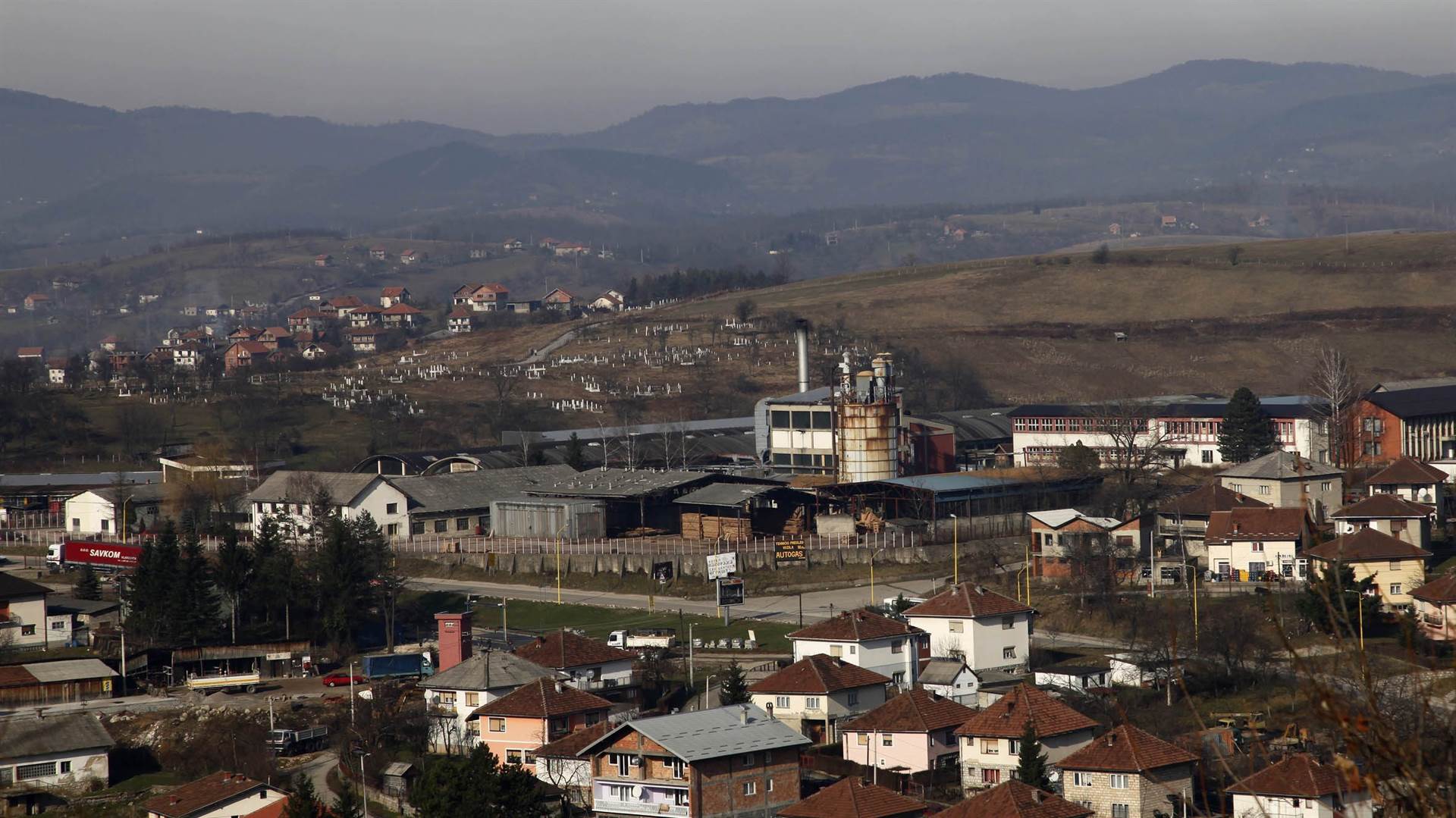 Vlasenica. Photo: BIRN BIH
The trial of Predrag Bastah, who is accused of crimes against humanity for his involvement in the executions of 37 civilian prisoners at Mracni Dol in the Vlasenica municipality, opened at the Bosnian state court on Monday.
Bastah is accused, in his capacity as a reservist officer with the police's Public Security Station in Vlasenica, of participating in the Bosniaks' killings alongside two Bosnian Serb Army soldiers as part of a widespread and systematic attack on the non-Serb population in the municipality.
The prosecution claims that Bastah guarded the site where the victims, who included a 14-year-old boy, were shot.
Prosecutor Sanja Jukic said that Bastah directed the victims, who had been brought by bus to the murder site from a prison behind the court building in Vlasenica and from the Susica detention camp, while threatening them with weapons.
"He was aware that the people who were getting off the bus would be killed there," Jukic said.
Jukic explained that Bastah was not charged with having committed the murders, but that he "contributed to the crime and co-participated in it".
Bastah has pleaded not guilty.
His defence lawyer Izet Bazdarevic said that he would prove that his client did not make decisions about the killings, and that he provided significant help in the search for the victims' remains.
"Bastah made a big contribution to finding the remains, so families could bury them. He cooperated with the prosecution and State Investigation and Protection Agency," Bazdarevic said.
The first witnesses in the trial will be heard on February 2.
Bastah was previously sentenced to 22 years in prison in 2011 for his involvement in the murders of civilians, unlawful detentions, forcible disappearances and the resettlement of the local population in the Vlasenica area. He is currently serving his sentence.