Bosnian Court Urged to Acquit Serb Ex-Soldier of Rape
Former Bosnian Serb Army serviceman Sasa Curcic's defence called for him to be cleared of raping and sexually abusing a Bosniak woman in the south-eastern town of Foca during wartime in 1992.
This post is also available in: Bosnian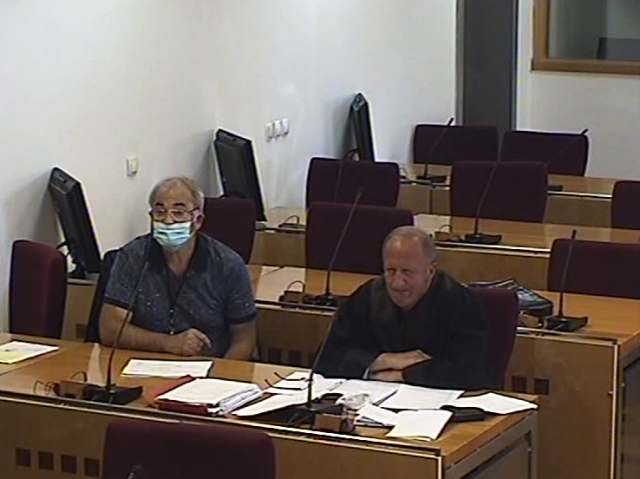 Ćurćić. Izvor: Sud BiH.
In closing arguments at the Bosnian state court in Sarajevo on Friday, ex-soldier Sasa Curcic's defence called for a not guilty verdict, insisting that the allegations of rape and sexual abuse were not proved during the trial.
Curcic is accused of crimes against humanity for raping a Bosniak woman in a house in the village of Gornje Polje in the summer of 1992.
The defence however claimed that the victim had given different versions of what happened in Gornje Polje during the investigation and at the trial.
Defence lawyer Slavisa Prodanovic also said that when the victim testified at the Hague Tribunal trial of another Bosnian Serb ex-soldier, Dragan Zelenovic, she mentioned 52 names, but not Curcic's.
Prodanovic also cited another statement given by the witness before the Supreme Court of the Federation of Bosnia and Herzegovina in 2002, in which she did not mention Curcic.
He said that two other witnesses, who the victim said were brought to Gornje Polje with her, confirmed that Curcic was not in the house.
Neither Zelenovic nor Bosnian Serb ex-soldier Milomir Davidovic, who were also both at the house, mentioned Curcic either, the defence lawyer added.
Zelenovic was sentenced to 15 years in prison by the Hague Tribunal for the rape and abuse of several women and girls in Foca, while Davidovic was sentenced to seven years by the Bosnian state court for raping one woman.
The verdict will be handed down on September 14.