Bosnian Crimes Against Humanity Defendant Dies Before Verdict
Proceedings against Marinko Sunjic, a former Croatian Defence Council fighter who was on trial for the illegal detention, persecution and abuse of Bosniak civilian prisoners in Mostar in 1992 and 1993, were halted because of his death.
This post is also available in: Bosnian (Bosnian)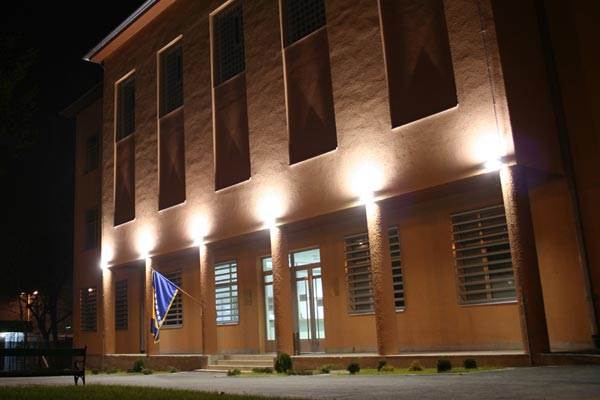 Sud BiH. Izvor: Sud BiH
The Bosnian state court told BIRN that Marinko Sunjic, who was accused of detaining, persecuting and committing grave abuses against Bosniak civilian prisoners in Mostar in 1992-93, has died and the proceedings against him have been discontinued.
Sunjic had been standing trial for crimes against humanity together with Jure Kordic, Drazen Lovric, Dario Susac, Nedzad Tinjak, Nuhan Sikalo, Dario Mihalj, Stanko Skobic, Tomislav Ancic and Slavko Golemac.
All the defendants were former members of the Second Brigade's First Battalion and the Convicts' Battalion of the Croatian Defence Council.
They were accused of detaining civilians at the Heliodrom and Vojno detention facilities, and persecuting and severely abusing of Bosniaks in Mostar during 1992 and 1993.
Sunjic was also charged with raping a woman at the Croatian Defence Council police building in September 1993, acting in collaboration with several others. The victim had previously been taken there from the Vojno detention facility.
Another defendant in the same case, Nedjad Coric, died in July 2019.
Over the past five years, about 20 indicted suspects have died before the final verdicts in their trials at the Bosnian state court.