Bosnian Serb Wartime Policeman Tells Court of Prisoner Executions
At the start of his trial in Belgrade for the killing of 51 non-Serbs in 1992, former reservist policeman Milorad Kotur explained how prisoners were taken from the Omarska detention camp and then shot dead.
This post is also available in: Bosnian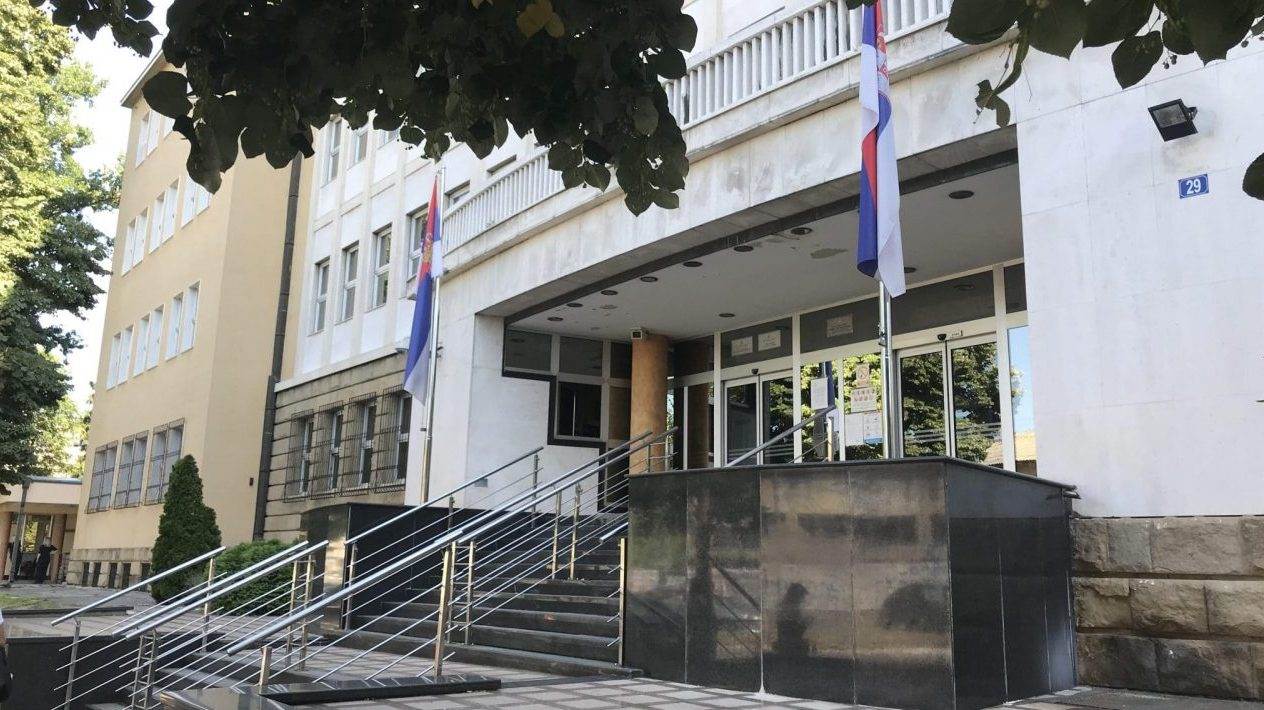 Belgrade Higher Court. Photo: BIRN
Milorad Kotur, a former member of the reservist police force at the Public Security Station in Bosanska Krupa in north-west Bosnia and Herzegovina, told Belgrade Higher Court on Friday at the start of his trial that his superior ordered the shooting of around 40 civilian prisoners.
Kotur is accused of participating in the killing of 51 people in the village of Donji Dubovik near Bosanska Krupa in two separate incidents in July and August 1992. The victims of the first incident were civilians who were being held at the Omarska detention camp.
According to the indictment, in July 1992, Kotur and his colleagues Dusan Culibrk and Bozo Dosen went to Omarska camp in Prijedor and took away 44 Bosniak and Croat prisoners, one of them a woman, purportedly so they could be freed under a prisoner exchange.
The detainees were taken by minibus from Omarska to the village of Donji Dubovik, tied up with wire and shot dead next to the Lisac pit.
Culibrk was sentenced in Bosnia and Herzegovina in January to 20 years in prison time. Dosen has since died.
Kotur pleaded not guilty.
"I was a soldier and wherever I had to go, I went, but where I went I did not commit any offence," Kotur told the court.
"When it came to Omarska [camp], I was there but I did not open fire," he added.
He told the court however that the chief of the Public Security Station in Bosanska Krupa, Milan Vojnovic, ordered that "the shooting should be carried out", and that Kotur and his colleagues should go to the Omarska camp and "everything will be waiting for you there".
Kotur said he went to Omarska in a minibus with seven or eight of his police colleagues and that on arrival the vehicle parked at the entrance to the camp.
"The bus was parked next to some wire [fence] by the road, I saw that they were bringing people, I don't know how many," Kotur said, claiming that "some police" were taking prisoners from camp but neither he nor his colleagues participated.
"There were several policemen there, we were there for 3, 4 minutes, they were just crowding [prisoners into minibus], so we barely even got in, that is a small [vehicle]," he added.
He said that Milan Vojnovic told him that, after picking up the prisoners, an elderly Serb in Donji Dubovik "would take us where it was necessary, he knew where the pit was", referring to the Lisac pit. Kotur claimed that the minibus then stopped and that prisoners were taken up onto a hill where the pit is.
"One of the policemen went, brought a wire [for tying up the prisoners] and they were taking people up," he said.
He claimed that he remained by the minibus. "When I got up there, everything was finished," he said.
When judge Mirjana Ilic asked Kotur if he knew the prisoners were going to be killed, he responded: "Everyone knew, it was a state of war."
He said that when he got to the pit, he saw dead bodies.
The indictment also accuses Kotor of participating in the shooting of seven Bosniak civilians in the village of Donji Dubovik in August 1992.
Kotur told the court that the police had information that Bosniak "terrorists" had been sent into their territory and on the day of the crime they were looking for them. When they got them, a large groups of local villagers came to beat the captives up.
"I fired a short burst into the ground to stop it, then there was chaos, and after that I don't know what happened or who fired," he said, adding that he did not know what his gunshots hit.
Kotur insisted that victims were not civilians, but soldiers.
Belgrade Higher Court took over Kotur's case from Bosnia and Herzegovina, where he was initially indicted. In November 2021, he was supposed to appear at the Bosnian state court in Sarajevo to enter his plea but did not turn up.