Bosnia Convicts Serb Ex-Soldier of Killing Civilian Prisoner
Ex-soldier Milenko Macanovic was sentenced to five-and-a-half years in prison for killing one civilian and treating another inhumanely in Kljuc during the war in June 1992.
This post is also available in: Bosnian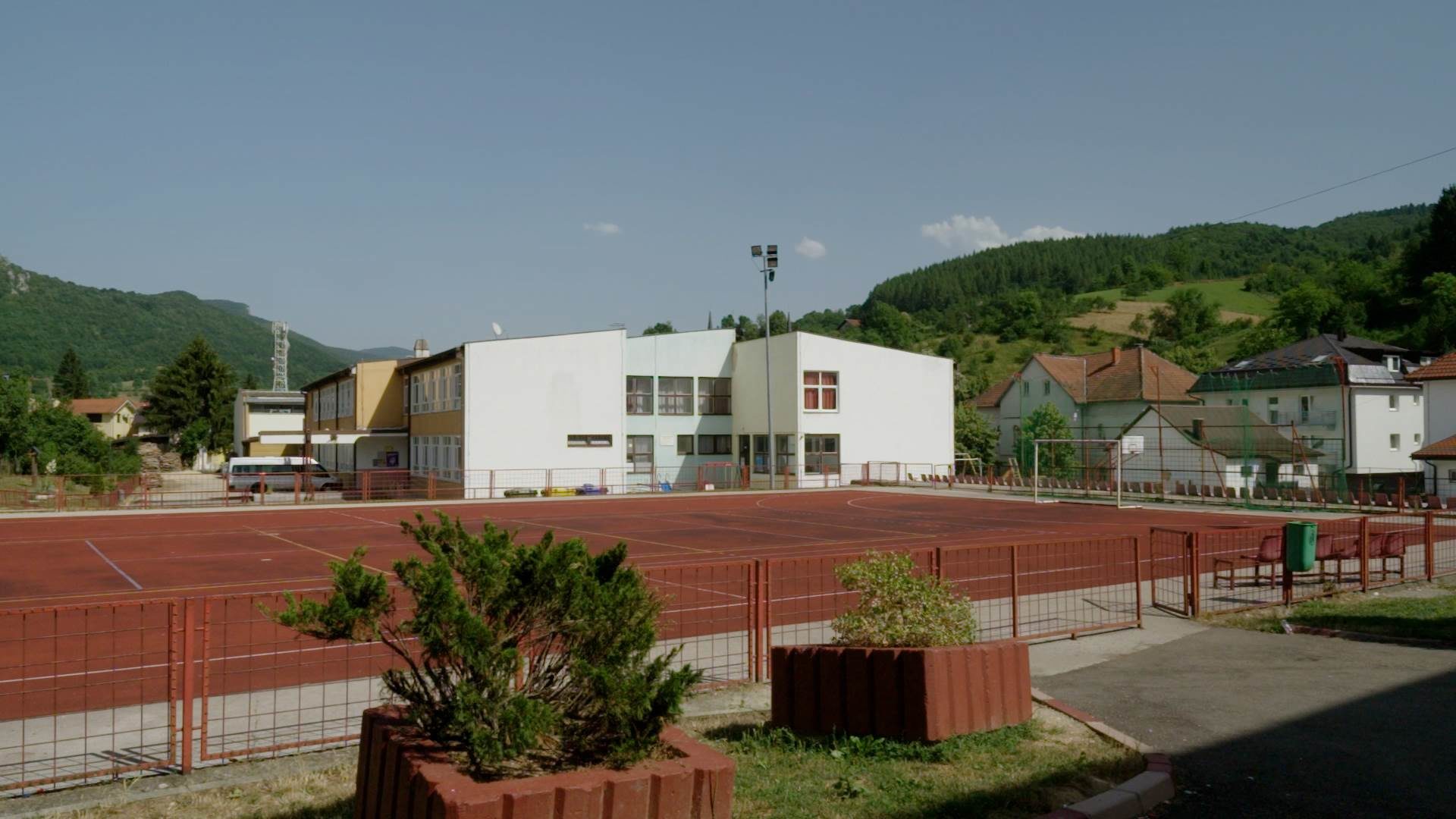 The school in Kljuc where prisoners were held. Photo: Court of Bosnia and Herzegovina
The Cantonal Court in Bihac on Thursday found Milenko Macanovic, alias Macan, who was a Bosnian Serb Army soldier in Kljuc during wartime, of murdering one civilian prisoner and mistreating another.
The court found that Macanovic went into the Nikola Mackic School gym in Kljuc after a number of Bosniak civilians had been detained and brought to the gym for interrogation.
Macanovic asked a policeman, Simo Vujicic, which detainees had not yet been interrogated, saying: "They should not be interrogated, but killed."
"Together with Simo Vujicic, he approached Fikret Zukanovic and Ifet Vuckic, gave them police batons and ordered them to beat each other or else they would be killed," presiding judge Fikret Hodzic said.
"When they realised they were not hitting each other hard enough, defendant Macanovic said: 'Now you will see how to beat someone', taking the baton and starting to hit them with it and kicking them all over their bodies," Hodzic added.
The judge said that it was indisputable that a large number of civilians, Bosniaks from Krasulje, Sanica, Vukovska Brda, Hripavci and other Kljuc villages, were brought to the gym, where they were beaten and mistreated.
He explained that what was disputable was the exact date of commission of the criminal offence and whether the defendant was a Bosnian Serb Army soldier at the time. The court ascribed differences between prosecution witnesses' testimonies to the passage of time, but also to the fact that the civilians were mistreated and feared for their lives.
"It has been determined beyond reasonable doubt that the accused, after the injured parties had not beaten each other hard enough, started hitting them, cursing their Muslim mothers. When they fell down due to the beating, the defendant lifted them up, grabbing them by their hair, and continued beating them," said Hodzic.
"At some point, he kicked Ifet Vuckic in his temple with all his might… Vuckic fell down and passed away immediately," the judge added.
Defendant Macanovic and his lawyer failed to appear at the verdict hearing, which the judges said represented contempt of court.
This was a first-instance verdict and can be appealed.