Bosnian Serb Detention Camp Guards Charged with Prisoner Abuse
The Bosnian prosecution charged 15 former guards with crimes against civilians and prisoners of war who were detained at the Military-Investigative Prison in Banja Luka, known as Mali Logor, from 1992 to 1995.
This post is also available in: Bosnian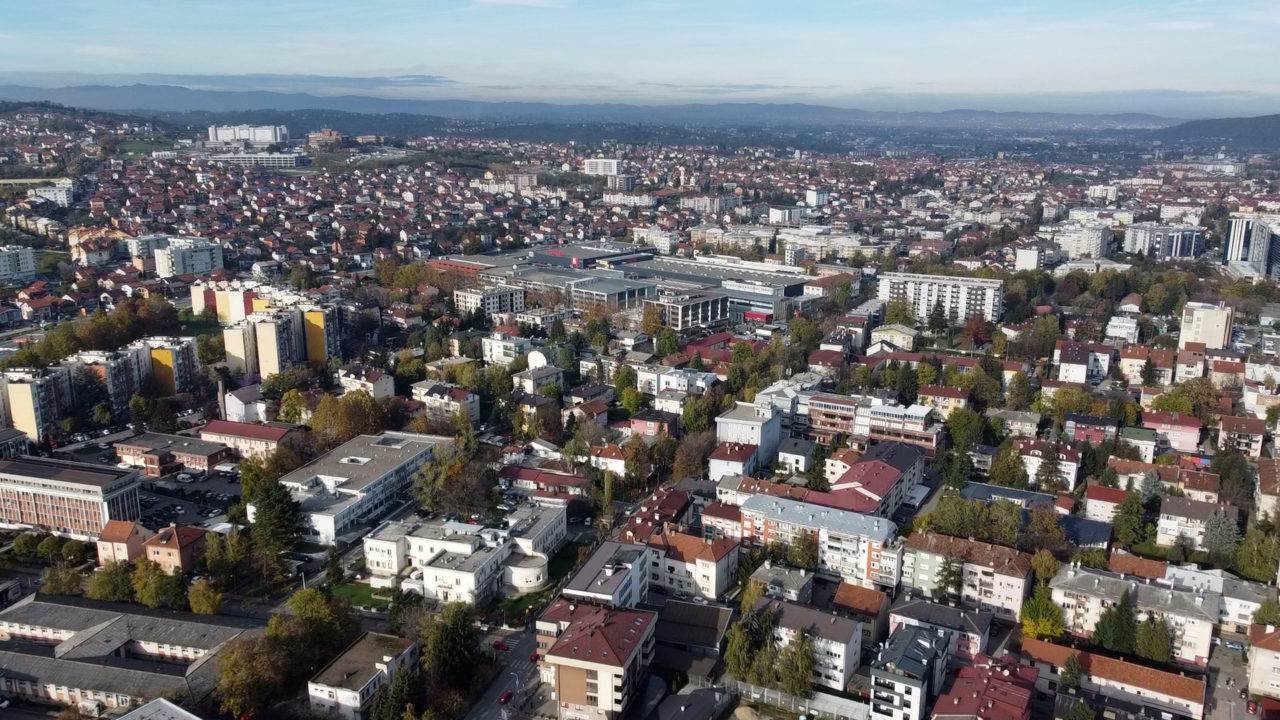 Banja Luka. Photo: BIRN BiH
The state prosecution announced on Friday that it has charged the former manager, deputy manager and guards at the Military-Investigative Prison in the city of Banja Luka, known as Mali Logor, with crimes against Bosniak and Croat civilian detainees and prisoners of war.
The prosecution named the indictees as Rajko and Dusko Drljaca, Milic Bucan, Goran Jorgic, Goran Bojic, Svetislav Cvijetic, Uros Grab, Aleksandar Jankovic, Igor Kljakic, Milenko Letic, Borislav Milakovic, Drasko Radusinovic, Gojko Soldat, Mile Vuckovic and Goran Savic.
"The crimes committed refer to unlawful detention, beatings, holding people in inhumane conditions, abuse, sexual abuse and other inhumane acts, which were committed against several dozen victims, Bosniak and Croat civilians and prisoners of war, including women and elderly people, among others, and some beatings even had fatal consequences," the prosecution said.
In a separate indictment announced by the state prosecution on Friday, a Serb former policeman, Elvis Djuric, was charged with committing war crimes in Vlasenica in 1992.
The prosecution said that Djuric participated in attacks on Bosniak-inhabited villages, including Dzamadzici, Alihodzici and Durakovici, where civilians were murdered and property was pillaged and set on fire.
"The defendant has been charged with killing a Bosniak civilian in a cruel manner using knives, as well as torture, intimidation, the unlawful detention of civilians at the Susica detention camp and other inhumane acts," it said.
He is accused, as a member of the reservist police force at the Public Security Station in Vlasenica, with committing a crime against humanity as part of a widespread and systematic attack on the Bosniak civilian population in the Vlasenica area.
Djuric has citizenship of both Bosnia and Herzegovina and Serbia, and currently lives in Serbia, the prosecution said.
Both the indictments have been sent to the state court for confirmation.