In 2022, the Bosnian prosecution charged 60 people with war crimes, although ten of them are outside the country so can't be brought to trial – a problem that the new chief prosecutor has promised to tackle.
This post is also available in: Bosnian
Bosnia and Herzegovina's new chief prosecutor, Milanko Kajganic, who was appointed in October, promised in a programme that he presented to the High Judicial and Prosecutorial Council before he got the job that he would tackle this issue by transferring cases against such people to their countries of residence.
"The key problem is that one third of [war crimes] cases refer to individuals who are unavailable to the Bosnian judiciary," Kajganic said at the time.
He said he would seek help from the UN court in The Hague and do more to improve cooperation with judicial officials in other former Yugoslav countries.
This was one of a series of promises to increase efficiency in war crimes cases that was announced by Kajganic. He also vowed to transfer less complex cases to lower-level prosecutions so that the state prosecution can focus on the most complex and important cases, and to reduce the number of unresolved investigations.
"The prosecution will no longer be 'burdened' by the number of indictments filed, but exclusively and only by the obligation to work on most complex cases," Kajganic's programme stated.
The country's revised strategy for the processing of war crime cases says that the state prosecution is obliged to work on most complex cases, while the less complex ones should be transferred to entity-level and Brcko District prosecutions.
However, more than two years after the adoption of the revised strategy, the Council of Ministers has not appointed the supervisory body that should monitor such cases, while judicial officials have expressed doubt that the deadline set in the strategy for clearing up the remaining war-related cases will be met.
'Genuine cooperation is lacking'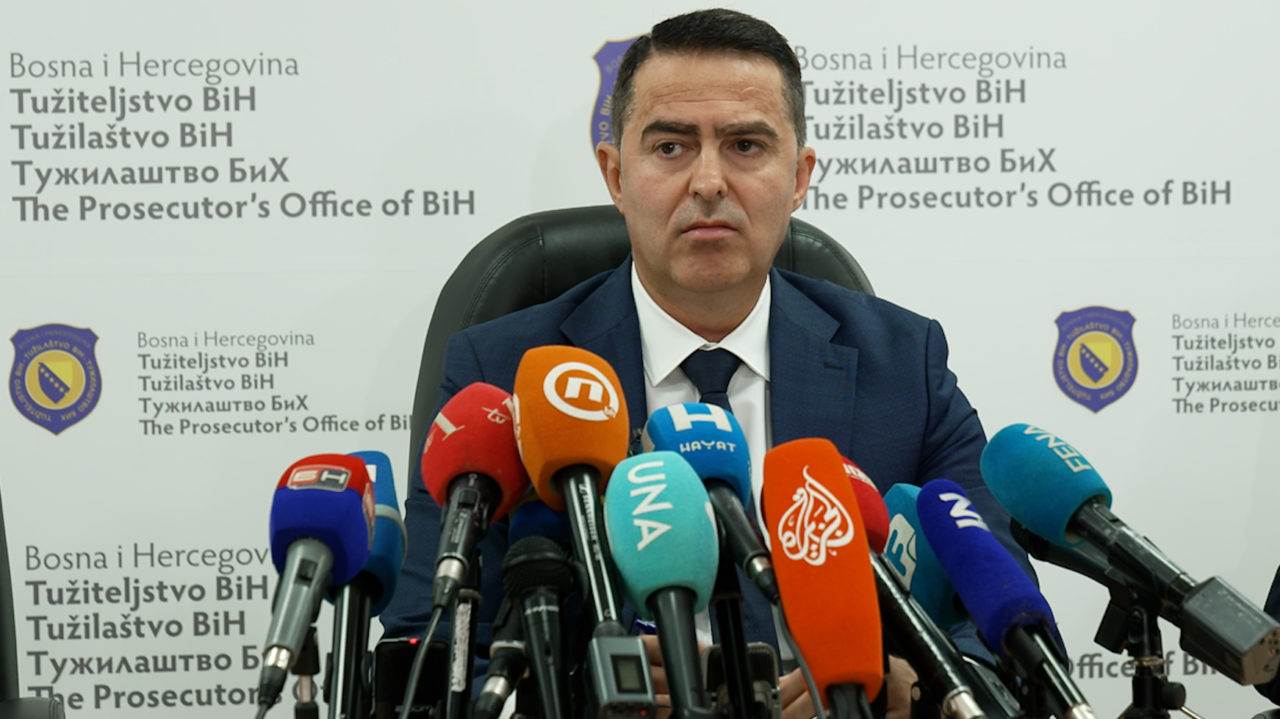 Milanko Kajganić. Photo: BIRN BiH
The OSCE's mission to Bosnia and Herzegovina also noted in a report in 2022 about the implementation of the country's war crimes processing strategy that 35 per cent of suspects awaiting prosecution are not available to the judiciary. It identified the key problem as the lack of cooperation between states in the region.
"Unfortunately, throughout the strategy's lifetime, genuine and consistent co-operation has been lacking. Despite a surge of optimism symbolised by the signing of prosecutorial cooperation agreements between the judicial authorities of countries in the region, and related successes in some high-profile cases, regional cooperation can at best be characterised as inconsistent," the report said.
Legal experts believe that the focus should now be put on cases in which enough evidence exists, and that these cases should be brought to court as soon as possible because witnesses and suspects are ageing and in some cases dying.
Bosnian lawyer Tatjana Savic said that on a positive note, that Serbia has been taking over some prosecutions of suspects in Bosnian war crimes cases lately, although Croatia has not.
Savic also said that it was an important development this year that several indictments have been filed charging officers on the basis of command responsibility for war crimes.
"Obviously, for years, mostly the direct perpetrators have been prosecuted, while the commanding officers have avoided responsibility successfully, partially due to the difficulty of proving [command responsibility for crimes] and partially due to the bad quality of indictments and evidence," she explained.
"It's to be expected that there will be fewer and fewer of such cases, bearing in mind the age of the people who held positions of responsibility 30 years ago [during the war]," she added.
Major indictments and verdicts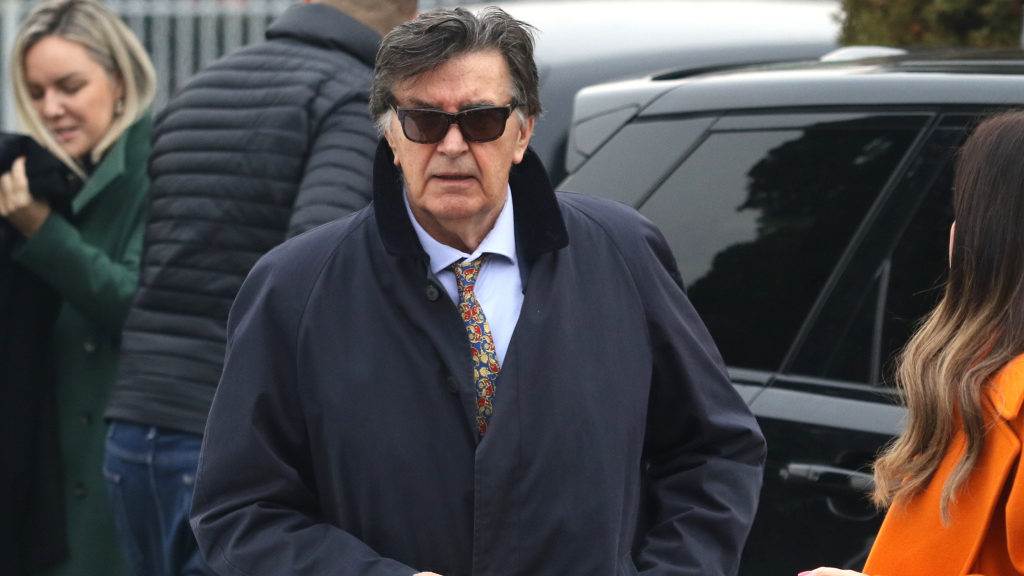 Ejup Ganić. Photo: BIRN BiH
The indictment that attracted most public attention in 2022 was in the so-called 'Dobrovoljacka' case. Defendants including Ejup Ganic, who was a member of Bosnia's presidency at the time, are accused of bearing responsibility for an attack on a Yugoslav People's Army convoy on Dobrovoljacka Street in Sarajevo in May 1992, in which troops and civilians were killed and wounded.
Another important indictment in 2022 charged Serbian citizen Miomir Jasikovac, former commander of the Military Police Company of the Bosnian Serb Army's Zvornik Brigade, with genocide in Srebrenica.
Jasikovac is accused of having deliberately provided assistance to members of a joint criminal enterprise whose goal was to detain and summarily execute able-bodied men from the Srebrenica enclave and forcibly resettle women, children and the elderly in July 1995.
An investigation by BIRN in 2020 showed that Jasikovac was one of the military police commanders who avoided accountability for crimes against Srebrenica's Bosniaks despite documents, experts' findings and witnesses' testimonies that he was present at sites where victims were executed.
In the war crime verdicts delivered in 2022 by the state court, 26 defendants were sentenced to almost 300 years in prison, while 28 people were acquitted. There were 12 convictions and 19 acquittals under final verdicts.
The longest second-instance sentence – 20 years – was given to Predrag Bastah, who was found guilty of participating in the murder of more than 30 Bosniak civilians in the Vlasenica area in 1992.
Given that he had previously been sentenced to 22 years in jail in another case for war crimes that he also committed in Vlasenica, Bastah received a cumulative sentence of 35 years.
The second-instance verdict that attracted some of the greatest public attention was the judgment in the case of Sakib Mahmuljin, wartime commander of the Third Corps of the Bosnian Army, who was jailed for eight years for failing to stop Middle Eastern volunteer fighters mistreating and murdering captured Serb soldiers, medical staff and civilians.
When Mahmuljin did not respond to a summons to serve his sentence by late November, the state court gave an order to issue a warrant for his arrest. Bosnian Serb war victims' associations had already expressed anger after discovering that he was having medical treatment in Turkey rather than sitting in jail.
Another trial that attracted a lot of public interest because one of the defendants was Dragan Vikic, the well-known wartime commander of a Bosnian interior ministry police unit in besieged Sarajevo, ended in acquittal.
Under a first-instance verdict, the court cleared Vikic and his three co-defendants of committing a war crime against prisoners of war who were killed in Veliki Park in Sarajevo in April 1992.