Bosnian Serb Accused of War Crimes Becomes Belgrade Councillor
Svetozar Andric, a wartime Bosnian Serb Army brigade commander who has been accused of expelling Bosniaks from the town of Zvornik, was elected as a member of the Belgrade City Council.
This post is also available in: Bosnian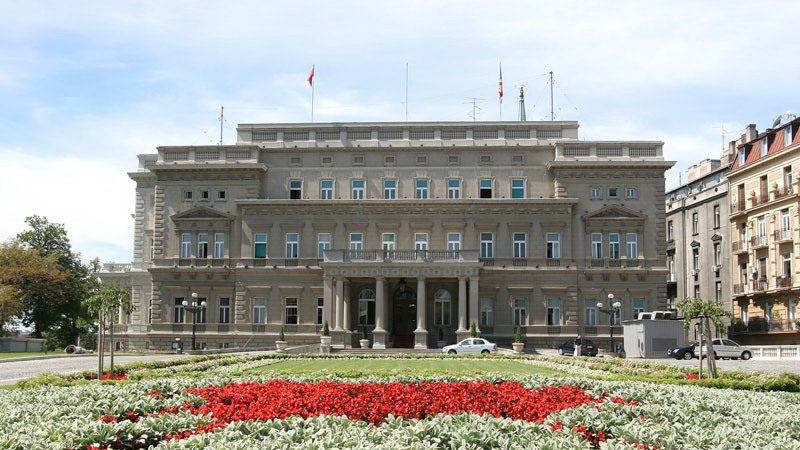 Belgrade City Assembly. Photo: Wikimedia Commons/Nikola Smolenski/Violeta Antonijevic
Svetozar Andric, the former commander of the Bosnian Serb Army's Birac Brigade and later the chief of staff of the Drina Corps during the Bosnian war, was officially elected as a new member of the Belgrade City Council on Thursday.
Andric was proposed by the ruling coalition in the City Assembly, led by Serbian Progressive Party and current mayor, former water polo player Aleksandar Sapic.
Andric's biographical details, which were provided to assembly members, said he had a "successful multi-decade military career", and that after he retired, he led his family company's and then in June 2016 started his political career.
In 2018, the Belgrade-based Humanitarian Law Centre filed a criminal complaint accusing Andric of ordering "the 'eviction" of the Bosniak population from [the town of] Zvornik" on May 28, 1992.
"A few days later, on May 31, 1992, Andric issued an order to establish the Susica [detention] camp in Vlasenica. The camp existed until September 30, 1992, and during that period, the detainees were kept in inhumane conditions – they slept on concrete, received one meal a day, and did not enjoy basic hygienic conditions," the Humanitarian Law Centre said in a statement.
"Most were beaten daily, while the women who were detained in the camp were raped. Around 160 detainees were killed," it added.
"Also, in May and June 1992, the brigade commanded by Svetozar Andric persecuted Bosniaks from more than 20 villages in the Vlasenica municipality. In March of the following year, members of the brigade of which Andric was commander burned the village of Gobelje in the municipality of Vlasenica," the statement also alleged.
Andric denied committing the alleged crimes when he testified at the trial of former Bosnian Serb military chief Ratko Mladic in The Hague in 2015.
In reaction to some opposition councillors' criticism of Andric's appointment, Belgrade mayor Aleksandar Sapic told assembly members on Thursday that "a person who the Humanitarian Law Centre files a [criminal] complaint against should be celebrated by the Serbian people".
Andric was an MP in Serbia from August 2020 until the most recent elections in April 2022.
Before becoming an MP, he was a deputy leader of the New Belgrade municipal council, when Sapic was the municipal council's president.