Bosnian Prosecution Contests Sarajevo Wartime Police Chief's Acquittal
The prosecution appealed against the verdict acquitting Dragan Vikic, the wartime commander of a Bosnian interior ministry police unit in besieged Sarajevo, of involvement in the killing of eight Yugoslav military prisoners in 1992.
This post is also available in: Bosnian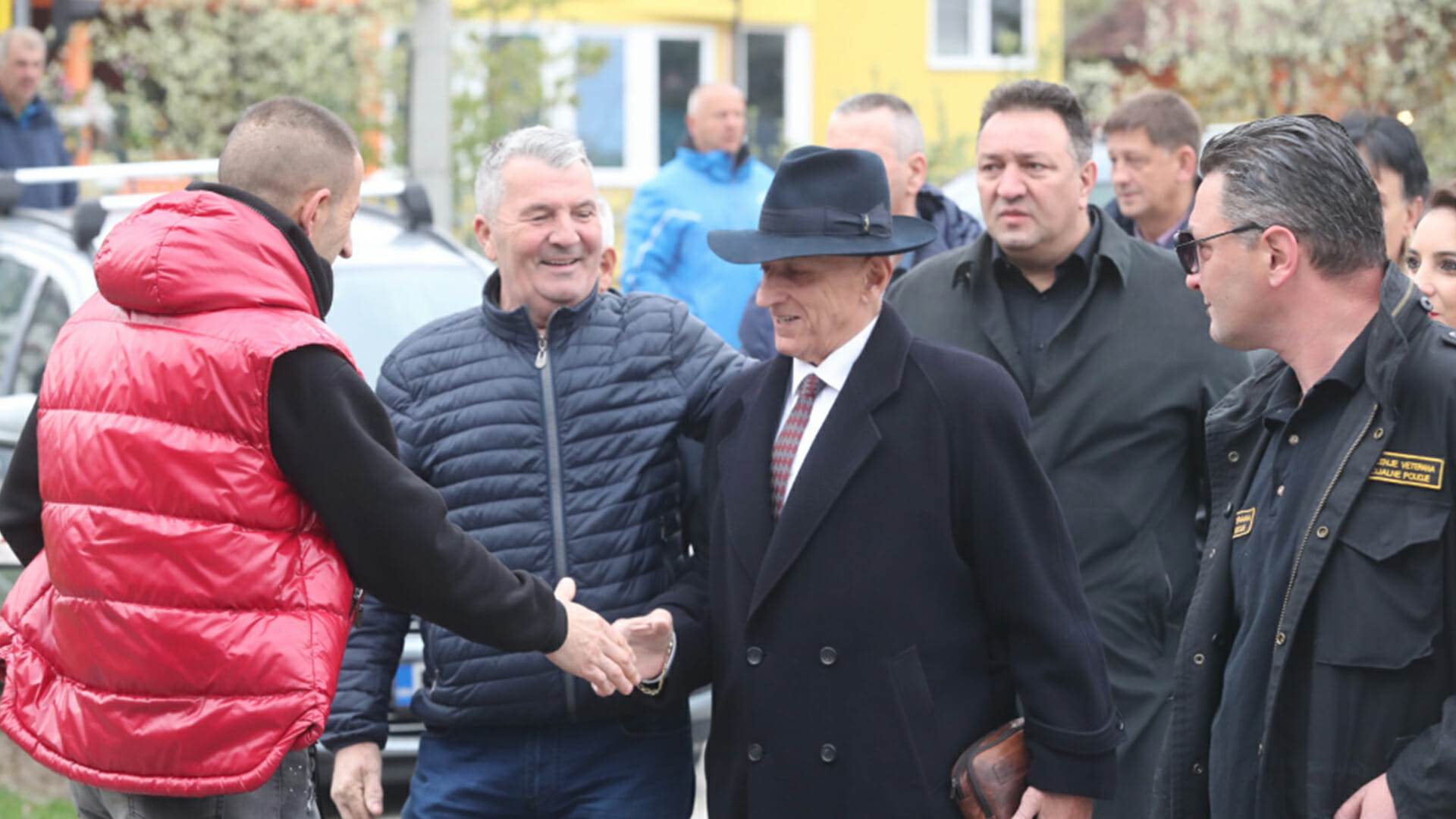 Dragan Vikic (centre, wearing hat). Photo: BIRN.
State prosecutors said on Tuesday that they have filed an appeal contesting the verdict that cleared Dragan Vikic and three co-defendants of committing a war crime against prisoners of war who were killed in Veliki Park in Sarajevo in the early weeks of the siege of the city on April 22, 1992.
The prosecution said it that the verdict had wrongly and incompletely determined the fats of the case. It is calling for the first-instance verdict to be quashed and a new trial ordered that would find the defendants guilty.
Under the first-instance verdict delivered in April this year, Vikic, in his capacity as commander of the Bosnian interior ministry's police squad, and Jusuf Pusina, former assistant minister for uniformed police, were cleared of charges that they knew or could have known that their subordinates were about to commit the murders of eight Yugoslav People's Army prisoners and that they failed to punish the perpetrators.
The other defendants, former police reservist unit members Nermin Uzunovic and Mladen Covcic, were acquitted of participating in the murders of the eight captured soldiers in Veliki Park and of transporting their bodies to the Dariva neighbourhood, were they were set on fire.
The judge said that the prosecution had not offered evidence to prove beyond reasonable doubt that the defendants committed the crimes.
The eight Yugoslav People's Army soldiers were captured when their vehicle malfunctioned and then taken to the police's Public Security Station in the Novi Grad municipality, and then to police headquarters. They were then killed in Veliki Park.
The prosecution's appeal focused on evidence and witness testimonies that Vikic and Pusina had command responsibility and were informed about the crime but failed to arrest and sanction the perpetrators and prevent the removal of evidence and the concealment of the bodies.
"In relation to defendants Uzunovic and Covcic, who were charged as individual perpetrators, the focus is on the criminal acts that they committed as members of the detachment's reserve police unit jointly with members of the detachment commanded by Dragan Vikic," the prosecution said.
The first-instance verdict said that the prosecution did not clearly prove that Vikic and Pusina were the perpetrators' superiors, that witness testimonies about Uzunovic's identification were unreliable, and that none of them linked Covcic to the crime.