UN Court Rejects Bosnian Serb War Criminal's Plea for Release
The UN war crimes court in The Hague rejected an appeal for early release from prison made by Bosnian Serb paramilitary leader Milan Lukic, who is serving a life sentence for committing crimes against humanity.
This post is also available in: Bosnian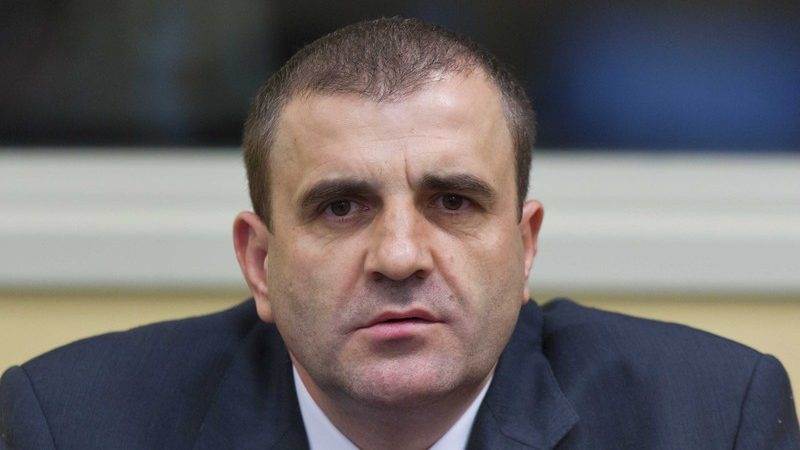 Milan Lukic. Photo: EPA/MICHAEL KOOREN POOL
The Mechanism for International Criminal Tribunals has rejected a request for early release and a pardon from Milan Lukic, the wartime leader of a Bosnian Serb paramilitary group who is currently serving a life sentence in Estonia.
The court's ruling, which was made on June 22, said Lukic asked for early release because being in prison in Estonia prevents him from seeing his children from Serbia, "which he states is violating his human rights".
In calling for a pardon, Lukic also "makes a number of submissions challenging the final judgment against him, arguing that he is innocent and was framed for crimes he did not commit", the ruling added.
But the Hague court's president, Carmel Agius, said that defendants given a life sentence by the court can only be considered for early release after serving 30 years in jail, which the court considers to be two-thirds of a life sentence.
"As Lukic has only served close to 17 years of his life sentence, he is not yet eligible to be considered for early release," Agius said.
He also said that the claim that Lukic's human rights are being violated is unfounded. While travel to Estonia to visit him "may be expensive and inconvenient, this difficulty does not rise to the level of constituting a violation of the right to maintain family ties", he said.
He also said that the arguments in Lukic's application that contest the verdict in his trial "are irrelevant to showing that any exceptional or compelling circumstances exist warranting his early release before having served two-thirds of his sentence".
Lukic's health condition does not provide any basis for early release either, Agius said.
He explained that "nothing indicates to me that Lukic's state of mental or physical health is an impediment to his continued detention, or constitutes a compelling or exceptional circumstance warranting his early release before having served two-thirds of his sentence".
Lukic was sentenced to life in prison by the Hague Tribunal in 2012 after being found guilty of crimes against humanity in the eastern Bosnian city of Visegrad while he was the commander of the White Eagles paramilitary unit.
He was convicted of two of the most notorious massacres of the Bosnian war, in which 120 women, children and elderly people were burned alive in Pionirska Street and the Bikavac neighbourhood of Visegrad in June 1992.
Since February 2014, he has been serving a life sentence in Estonia.
In December 2019, the Bosnian state prosecution also indicted Lukic for crimes against 20 mainly Bosniak passengers who were abducted by Bosnian Serb fighters from a train at Strpci station near Visegrad in February 1993 and then murdered.