The UN court will rule in about a year's time on Jovica Stanisic and Franko Simatovic's appeal against their conviction for aiding and abetting crimes committed by a Serbian State Security Service special unit during the Bosnian war.
This post is also available in: Bosnian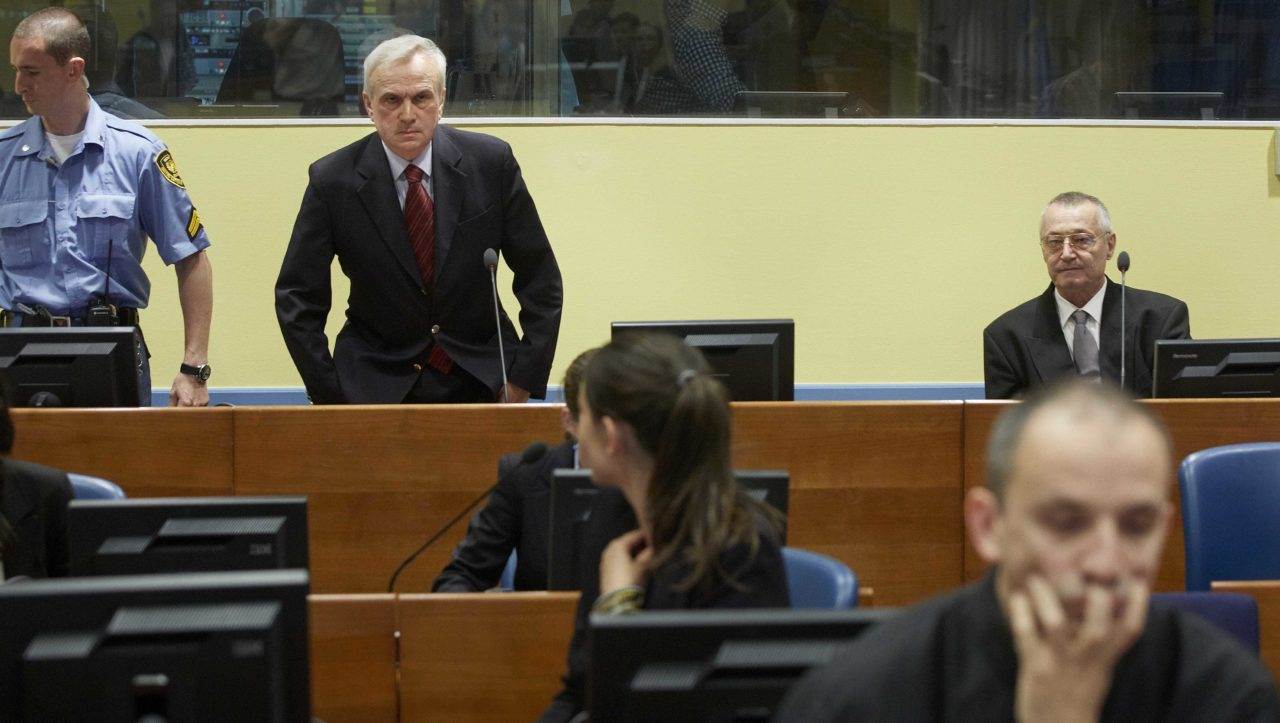 Jovica Stanisic i Franko Simatovic. Photo: EPA/Martijn Beekman
Judge Carmel Agius, president of the UN's International Residual Mechanism for Criminal Tribunals, told the court in The Hague on Thursday that the appeal verdict in the trial of former Serbian State Security Service officials Jovica Stanisic and Franko Simatovic will be delivered "about this time next year".
In June last year, after a retrial, the court sentenced Stanisic and Simatovic to 12 years in prison each for their role in crimes committed by a Serbian State Security Service special unit in Bosanski Samac in Bosnia and Herzegovina in 1992.
The two men, both powerful and widely-feared figures in Slobodan Milosevic's regime in Serbia in the 1990s, were found to have assisted fighters from the Serbian State Security's Special Operations Unit, an armed police force known as the Red Berets, who committed the crimes.
Stanisic's defence lawyer Wayne Jordash said that his client was surprised to hear that the verdict in this case was not expected before June 2023, considering that the two men were initially sent to The Hague in 2003.
"As you are aware, this brings the proceedings to their 20th year, which of course has impact on the mental health of convicts or anyone else. A 20-year-long trial, even in the history of international criminal law, is unprecedented," Jordash said.
"This is particularly worrying, because, as the honourable court knows, Stanisic is not in good health," he added.
Judge Agius responded by saying that the court had worked hard on the case in order to expedite it.
"This is a complicated case, and so is the appeals procedure, so we are trying to do our job right and for the verdict to cover all issues related to this case," Agius said.
He also reminded Jordash that Stanisic has spent a long time on provisional release because of his health problems.
Stanisic and Simatovic were initially acquitted by the court in 2013.
The court's appeals chamber overturned the acquittal verdict in 2015, ruling that serious legal and factual errors had been made. Their retrial started in 2017, and they were convicted in 2021.
They both pleaded not guilty throughout the proceedings.