Bosnian Serb Ex-Military Policeman Pleads Not Guilty to Massacre
Former Bosnian Serb Army military policeman Nikola Koprivica denied he was there when 44 Bosniaks were killed in the village of Novoseoci, near Sokolac, during the war in 1992.
This post is also available in: Bosnian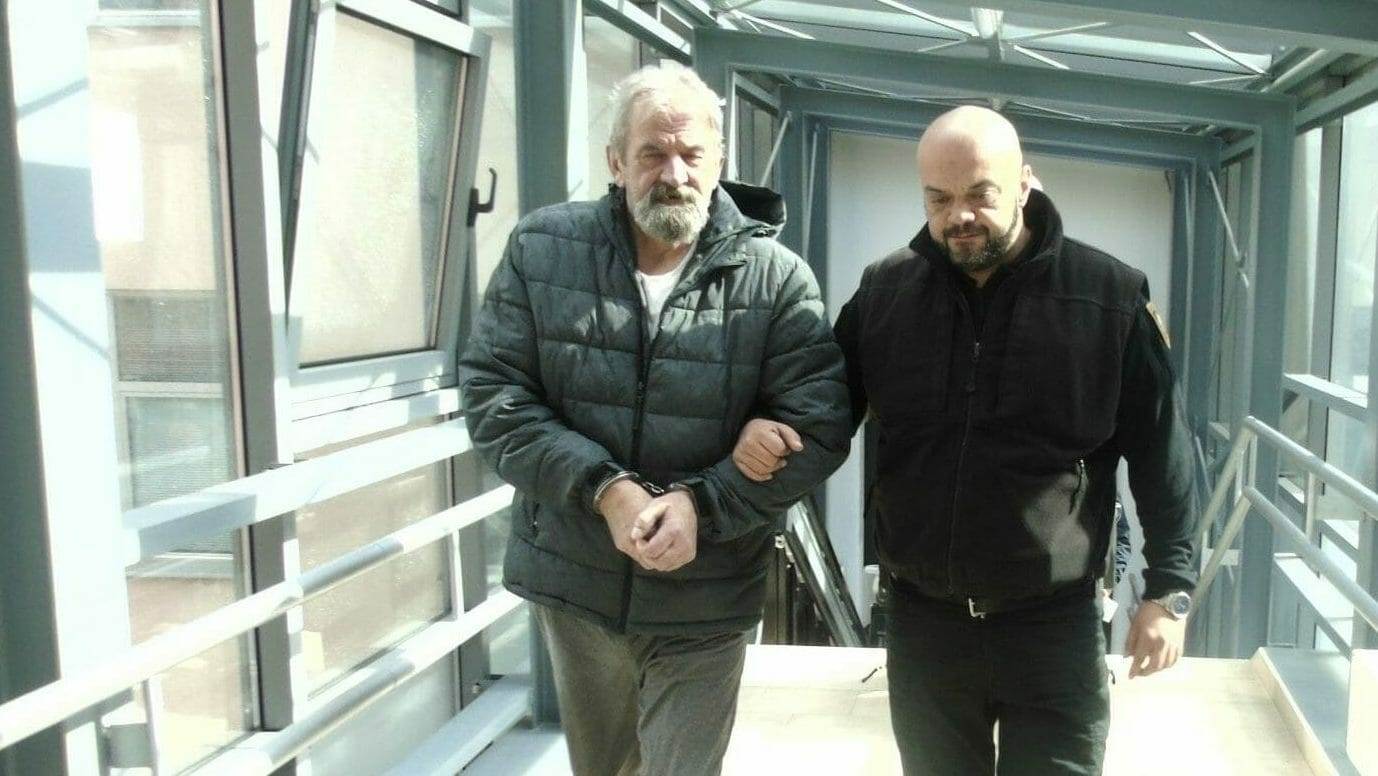 Nikola Koprivica (left) after he was extradited from Canada to Bosnia. Photo: Bosnian state prosecution.
Nikola Koprivica, alias Nidza, pleaded not guilty at the Bosnian state court on Tuesday to the charge that he committed a crime against humanity in the village of Novoseoci in September 1992.
"I didn't do it, nor was I there at all," the defendant told the plea hearing.
The indictment accuses him of participating in an attack on the Bosniak-inhabited village in the Sokolac municipality on September 21 and 22, 1992.
He took part in the attack as a Bosnian Serb Army military policeman, alongside other members of the military police force, the indictment says.
"After the attack, women and children were separated from the men, and the captured men were transported by military trucks to a landfill at Ivan Polje, a few kilometres from Novoseoci, where they were brought to the edge of the landfill, and shot and killed with gunfire," the prosecution said in a statement when the indictment was issued.
Koprivica is accuse of personally participating in the killings by firing at the victims with an automatic weapon.
Of the 44 people who were killed, the youngest was 14 and the oldest was 77.
After the killings, the local mosque was destroyed, and the rubble was thrown onto the bodies of the victims at the Ivan Polje landfill, the prosecution alleges.
In April this year, Koprivica was extradited to Bosnia from Canada, where he had been living for several years.
Another court case is already ongoing for the killings in Novoseoci. Among those on trial are Dragomir Obradovic, former commander of the police's Public Security Station in Sokolac, Momcilo Pajic, former commander of the Military Police Company with the Second Romanija Motorised Brigade of the Bosnian Serb Army, and his deputy Aleksa Gordic.
Also on trial are Miladin Gasevic, former deputy commander of the Reconnaissance Company of the Second Romanija Motorised Brigade of the Bosnian Serb Army, as well as Momir and Branislav Kezunovic, Zeljko Gasevic and Jadranko Suka, all former members of the company.