Three members of the Ravna Gora Movement, a Serb nationalist Chetnik organisation, will be retried for inciting ethnic and religious hatred at a uniform-clad rally in the eastern Bosnian town of Visegrad in 2019.
This post is also available in: Bosnian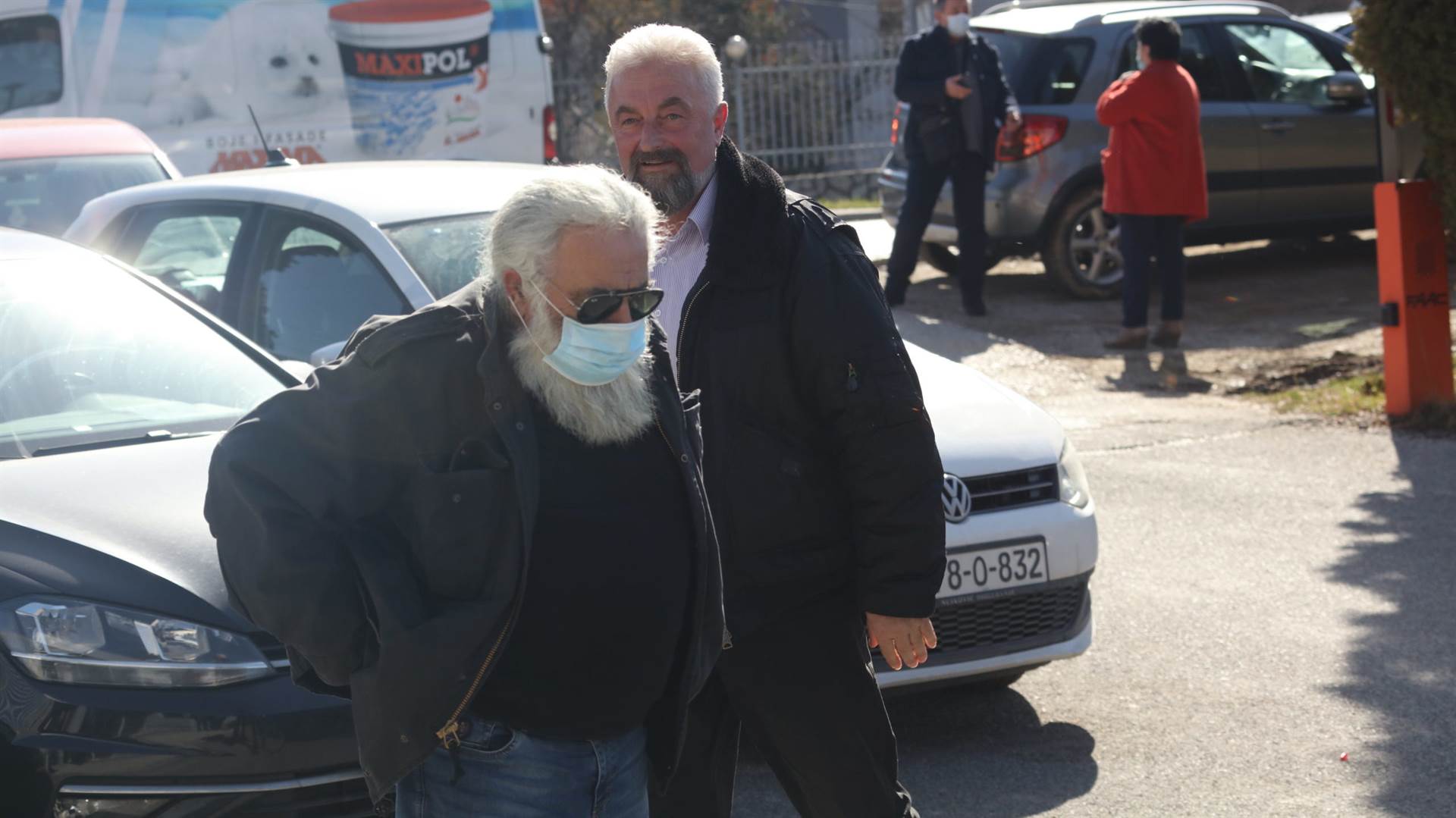 Defendants Slavko Aleksic and Risto Lecic outside court in February 2021. Photo: BIRN.
The Bosnian state court on Monday upheld an appeal filed by the prosecution and quashed the verdict that acquitted Ravna Gora Movement members Dusan Sladojevic, Slavko Aleksic and Risto Lecic of ethnic, racial and religious hatred, discord and intolerance in the Visegrad area in March 2019.
The court ordered a retrial for the three defendants.
"In the case against Dusan Sladojevic and others, the beginning of the main trial before an appeals section chamber has been scheduled for June 15," the court announced.
Members of the Ravna Gora Movement – widely known as the Chetniks – rallied in Visegrad on March 10, 2019 wearing black uniforms and singing ethnically provocative songs. The participants then drove in a noisy car convoy to the nearby village of Dobrunska Rijeka, also known as Drazevina.
The indictment claimed that the three defendants participated in incidents that provoked "distress and fear" among the local population, particularly among non-Serbs who fled the area during the 1990s war and have since returned.
But in the first-instance verdict in December, the court cleared Sladojevic, the president of Ravna Gora Movement of Republika Srpska, of addressing the participants while they held a line-up in Visegrad and of giving a military salute to Aleksic as a song with provocative lyrics was played in the background.
Aleksic was acquitted of addressing the participants in Dobrunska Rijeka using terminology that provoked fear among the population.
Lecic was acquitted of playing and singing a song glorifying the Chetnik movement with lyrics threatening "hell and blood", which provoked distress and fear.