Serbia Convicts Bosniak Military Prison Chief of Beating Prisoners
A Belgrade court sentenced Husein Mujanovic to ten years in prison after a retrial for assaulting Serb prisoners at a Bosnian Army-run military prison in Hrasnica near Sarajevo during wartime.
This post is also available in: Bosnian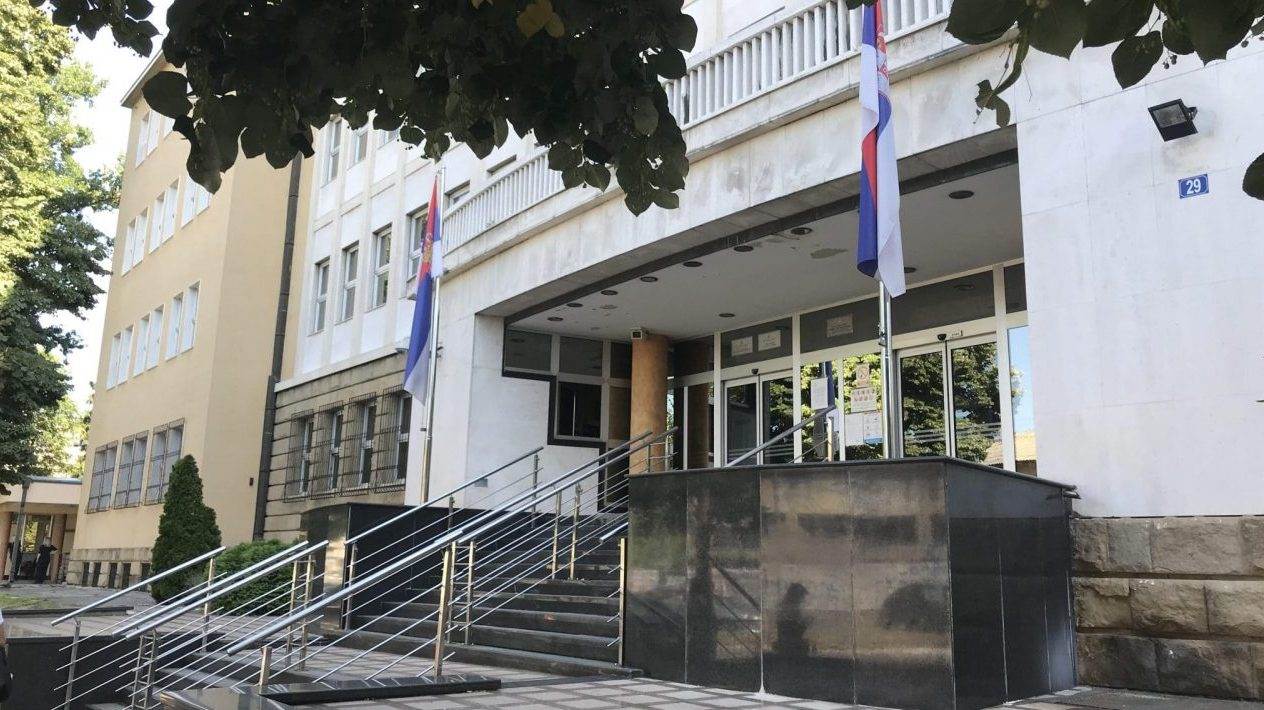 Belgrade Higher Court. Photo: BIRN.
Belgrade Higher Court on Monday sentenced Husein Mujanovic, the commander of a military prison in Hrasnica near Sarajevo during the Bosnian war, to ten years of prison for the abuse of Bosnian Serb inmates in 1992.
According to the indictment, some 30 Serb prisoners were held at the Hrasnica prison, which was run by the Bosniak-led Army of Bosnia and Herzegovina, from July 8 to October 15, 1992.
The prisoners were held in poor conditions and abused. Some of them were beaten in a nearby fallout shelter, and six died as a result of the beatings. Mujanovic was charged with personally beating two prisoners who survived.
In his initial trial, Mujanovic was also sentenced to ten years in prison in July 2020.
But in February 2021, Belgrade Court of Appeal quashed the verdict and ordered a retrial. Mujanovic's lawyer Dusan Ignjatovic claimed at the appeal hearing that the first-instance procedure had been unfair to his client because Belgrade Higher Court did not accept any of the witnesses proposed by the defence.
Explaining its decision to quash the verdict, the Appeals Court backed up Ignjatovic's claims, saying that the Higher Court "violated the constitution… as well as the provisions of the Criminal Procedure Code" by rejecting all motions for the examination of defence witnesses.
Five defence witnesses were heard at the retrial, most of them Mujanovic's co-workers from the Army of Bosnia and Herzegovina. They claimed Mujanovic was appointed as the head of the prison in August 1992 and only held the position for a short time.
But judge Dejan Terzic said that their memories about when exactly Mujanovic become prison chief were "unclear".
"It does not mean they are biased witnesses, just that they did not have a strong reason to remember that, while the witnesses who were heard previously, the victims [of the violence], had life-and-death memories of those events, so they remember more precisely," Terzic said.
Mujanovic's lawyer Dusan Ignjatovic told media after the verdict that he expected a different outcome from the retrial.
"The defence thinks this verdict is even more wrong than the previous one, because there was a lot of evidence [at the retrial] that was in favour of the defence's claims," Ignjatovic said.
"We think this verdict will not stand, like the previous one did not," he added.
Mujanovic was arrested in July 2018 by Serbian police at a border crossing between Bosnia and Serbia. He has been in custody in Serbia ever since.
This is a first-instance verdict and can be appealed.