Two former policemen and three Bosnian Serb Army ex-soldiers were cleared of involvement in the murders of at least 57 Bosniak civilians in the village of Zaklopaca in the Milici municipality in 1992.
This post is also available in: Bosnian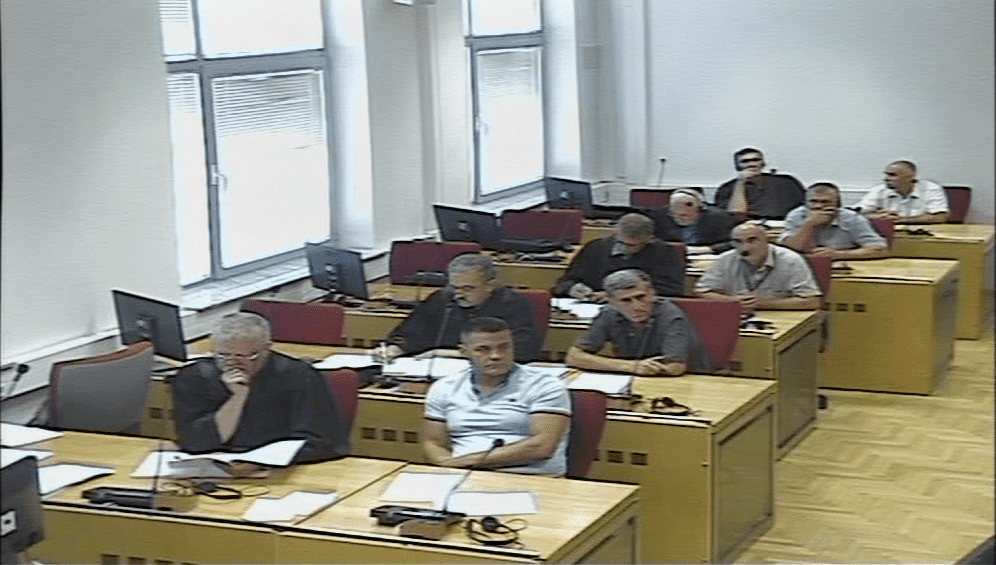 The Bosnian state court in Sarajevo on Friday handed down a first-instance verdict, acquitting Radomir Pantic, Nenad Vukotic, Branko Jolovic, Milomir Milosevic and Nikola Losic of killing at least 57 Bosniak civilians, including 11 children, in the village of Zaklopaca on May 16, 1992.
"None of the direct witnesses was consistent in their statements when it comes to perpetrators of this horrible crime," said presiding judge Mira Smajlovic.
Pantic was accused of involvement in the killings as commander of the police's Public Security Station in the town of Milici, Milosevic as a policeman and the other defendants as Bosnian Serb Army troops.
The court found that there was no evidence that Pantic organised a convoy of vehicles and, together with the other defendants and other individuals, left Milici for Zaklopaca, while Milosevic drove a car that had the words 'Koljaci – Pokolj' ('Butchers – Slaughter') written on it.
The court found that some witnesses who accused Pantic were not actually sure about his identity.
Smajlovic cited the testimony of one witness who told the court that defendants Vukotic and Jolovic participated in the murder of a Bosniak man called Muradif Hreljic.
"Out of five statements given by this witness, none matches up as regards the people who killed Muradif Hreljic. Besides that, [the witness] does not know Branko Jolovic at all," the judge said.
She added that by going to the scene of the crime, the court learned that the witness could not have possibly seen what happened from the spot where he claimed to have been standing.
She also mentioned a witness who said during the trial that she regretted having given her previous statements and wanted to correct them.
Smajlovic also pointed to testimony by Mehmed Kulo, a former policeman who conducted an investigation into the murders and made a list of people involved in the crime, but said at the trial: "These [defendants] were not these people."
Of the five defendants, only Jolovic attended the announcement of the verdict, while the four others failed to appear.
The verdict can be appealed.