Bosnian Serb Ex-Policeman Convicted of Bosniak Civilians' Murders
Predrag Bastah, a former Bosnian Serb reservist policeman, was convicted of involvement in the killings of 34 Bosniak civilians at Mracni Dol near Vlasenica during the Bosnian war.
This post is also available in: Bosnian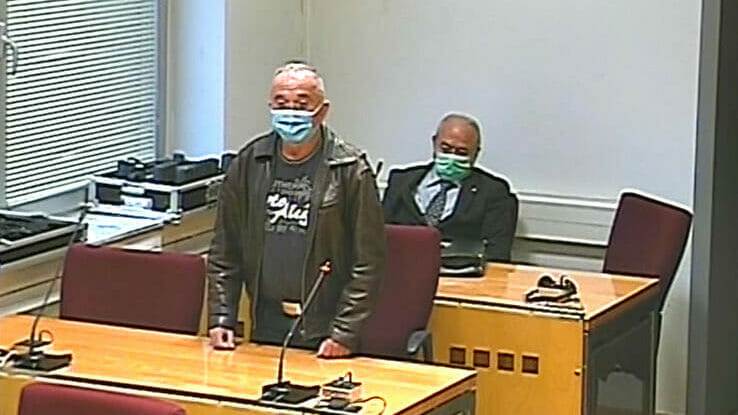 Predrag Bastah. Photo: Bosnian state court
The Bosnian state court found Predrag Bastah guilty on Tuesday of participating in the killings of 34 Bosniak civilian prisoners at Mracni Dol, a location near Vlasenica, in 1992 – his second conviction for wartime crimes.
The verdict found that he committed a crime against humanity as a member of the reservist police force, together with two members of the Bosnian Serb Army.
It convicted him of involvement in killing 34 Bosniaks, but dismissed part of the indictment that accused him of killing three others, as their deaths were included in his previous conviction.
Presiding judge Zoran Bozic said that between April 21, 1992 and the end of September 1992, Bastah directed the Bosniak civilians to the place where they were killed by threatening them with a rifle. He also watched the killings, and therefore consciously and voluntarily contributed to the crime.
His actions were not an isolated incident but happened at the same time as a widespread and systematic attack on Bosniak civilians and the rest of the non-Serb population of the Vlasenica municipality, Bozic added.
The court sentenced Bastah to 20 years in prison. But as he is already serving a sentence for other wartime crimes, the court imposed a combined sentence of 35 years.
The large number of victims and the fact that there were children among them was taken into account when determining the sentence, the judge said.
This was a first-instance verdict can be appealed.
Bastah was previously sentenced to 22 years in prison in 2011 for his involvement in the murders of civilians, unlawful detentions, forced disappearances and the resettlement of the local population in the Vlasenica area.