Bosnian Army Ex-Military Policeman Convicted of Wartime Rape
Former military policeman Adem Kostjerevac was sentenced to seven years in prison for raping a pregnant woman in the Zvornik area during the Bosnian war in 1992.
This post is also available in: Bosnian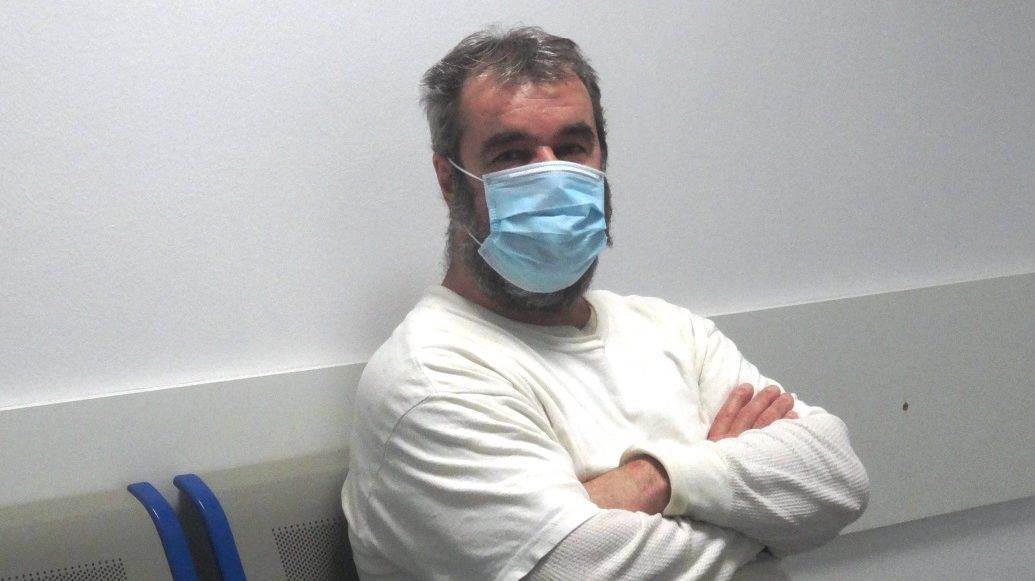 Adem Kostjeravac after he was deported to Bosnia from the US in 2020. Photo: Bosnian state prosecution.
The appeals chamber of the Bosnian state court sentenced Adem Kostjerevac, a former member of the military police force of the Bosnian Army's First Muslim Brigade Zvornik, to seven years in prison for committing rape in the Zvornik area in 1992.
After a retrial, the court found Kostjerevac guilty of raping his victim, who was identified by the initials A.O., in the village of Bajrici in the Zvornik area on an undetermined date in the period between September 19 and October 4, 1992.
"On several occasions, and at least twice, he forced A.O., who was pregnant at the time, to have sexual intercourse, using force, ordering her to take all her clothes off, which the injured party did as she feared for her life. He told her to lie down, after which Adem Kostjerevac raped her," said judge Stanisa Gluhajic.
"A.O. had a miscarriage as a consequence of the rape," Gluhajic added.
Gluhajic said that the court determined that the victim identified Kostjerevac beyond reasonable doubt as the person who raped her.
Kostjerevac was extradited from the US in June 2020. His indictment was then thrown out in March 2021, when the judges ruled that he was not questioned in accordance with the law during the investigation.
However, this ruling was quashed in November and a retrial ordered.
The time that Kostjerevac has spent in detention will be calculated towards his sentence.
The verdict can be appealed.