Grave site containing ten bodies, the furthest ever found from Srebrenica, lies in zone where Serbian Scorpions unit once operated.
This post is also available in: Bosnian
They told BIRN BiH the mass grave is the furthest from Srebrenica in which victims from that town have been found, and that it lies in the zone of operation of the so-called Scorpions unit.
Matthew Holliday, head of the Western Balkans Programme of ICMP, said that on December 8 the ICMP submitted DNA match reports related to ten people to the Missing Persons Institute of Bosnia and Herzegovina, INO BiH.
They belong to victims of the July 1995 Srebrenica genocide found during an exhumation in Kalinovik six months ago.
He told BIRN BiH it was unusual to find a mass grave of Srebrenica victims so far from the eastern Bosnian town, and that the mass grave is the furthest distance from Srebrenica and Potocari to be exhumed so far.
It was also the first exhumation of Srebrenica victims in more than five years since an exhumation in Kozluk in 2015, he noted.
Holliday said family members provided information and genetic material, allowing the ICMP to determine that the ten bodies were from Srebrenica.
"We can only speculate how they got there, whether they were executed elsewhere and buried there or were they executed at the site. This is for the authorities in Bosnia and Herzegovina to determine, between SIPA and the Prosecutor's Office through their further investigations," he explained.
In June this year, BIRN BiH spent one day in the Dobro Polje area of Kalinovik together with investigators and relatives of the missing from Kalinovik who were hoping that remains of lost family members had been buried there.
At that time, it had not been officially confirmed that the victims might be from Srebrenica.
When the BIRN BiH crew observed the newly discovered grave, members of INO BiH, investigators of the State Prosecution and members of the State Investigation and Protection Agency, SIPA, had just found a fourth skull.
It was then assumed the remains belonged to Bosniaks from nearby Kalinovik and Foca.
Scorpions operated in the vicinity of the grave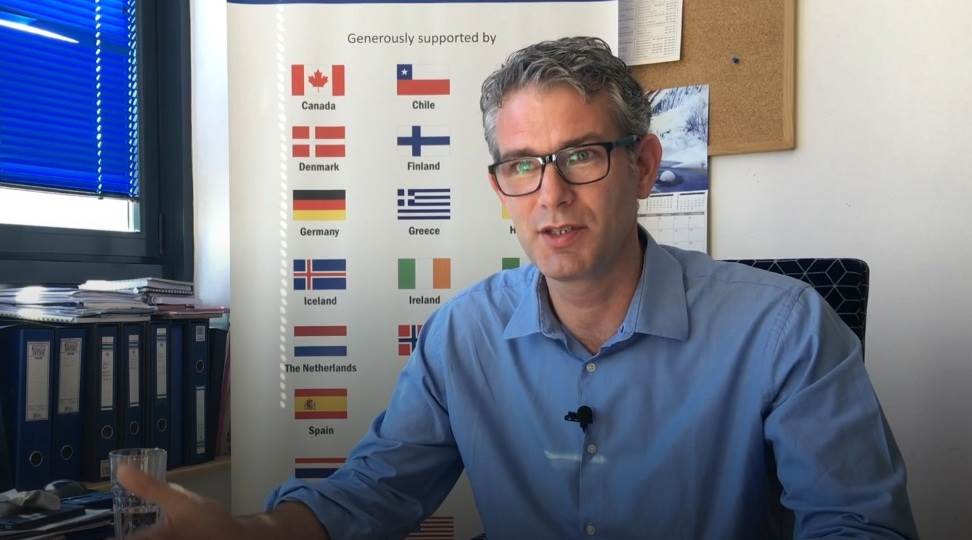 Matthew Holliday. Photo: BIRN BiH
The Dobro Polje location is only a few kilometres away from Godinjske Bare, near Trnovo, where members of the Scorpions, a special unit of the Serbian State Security Service, executed six Bosniaks from Srebrenica in July 1995, Holliday said.
"It's also interesting to note, if you review the trial transcripts from the Scorpions trial before the Belgrade District Court in 2007, that in his testimony, Slobodan Medic, one of the indicted, states that between 100 and 150 of the Scorpions were located to this area in July 1995, and operated in the area of Trnovo, Kalinovik, Foca – and Dobro Polje was well within this area of operations. I can't say any more than that as to how these persons were found there," he said.
The perpetrators of the crime near Trnovo were arrested in Serbia and Croatia and received long prison sentences.
The Scorpions commander, Slobodan Medic "Boca", was sentenced to 20 years and his brother, Branislav Medic, to 15. Petar Petrasevic, who had admitted guilt, was sentenced to 13 years. Milorad Momic was sentenced in Croatia to 15 years in prison, as was Slobodan Davidovic.
In 2014, Medic and his entire family were killed in a car accident in Serbia during a weekend's leave from serving his sentence.
BIRN BiH previously reported about the six Srebrenica residents whose murder in Trnovo in July 1995 was filmed by members of the Scorpions.
Jovica Stanisic and Franko Simatovic, former chiefs of the Serbian State Security Service, SDB, are currently on trial before the Mechanism for International Criminal Tribunals, MICT.
They are charged, among other things, with the murder of six Srebrenica residents in Trnovo in July 1995.
This was the last trial where judges established the responsibility of the Republic of Serbia for war crimes in Bosnia and Croatia.
Stanisic, former chief of the SDB, and Franko Simatovic, former commander of its Special Operations Unit, have been charged with having participated in a joint criminal enterprise led by the then president of Serbia Slobodan Milosevic from April 1991 till December 1995, whose aim was removing most Bosniaks and Croats from parts of Bosnia and Croatia.
According to the charges, Stanisic and Simatovic ordered the Scorpions to travel to the area under Serbian control in Trnovo.
In June this year, following a retrial, they were both sentenced to 12 years for participating in crimes in Bosanski Samac, northern Bosnia.
Court verdicts have determined that, during the commission of genocide in Srebrenica in July 1995, more than 7,000 predominantly men and boys were killed and more than 40,000 women, children and the elderly were deported.
The UN court in the Hague and courts in the Balkans have so far sentenced 48 persons to more than 700 years in prison and five life sentences for crimes in Srebrenica.
In June this year, the final life sentence was pronounced against Ratko Mladic, former commander of the Bosnian Serb Army's Main Headquarters, for the Srebrenica genocide and crimes in Bosnia and Herzegovina and, among other things, persecutions of Bosniaks and Croats in several municipalities, including Kalinovik.
The Mechanism previously found former Republika Srpska president Radovan Karadzic guilty of the same crimes, imposing the same sentence.
Victims likely 'shot in the back of the head'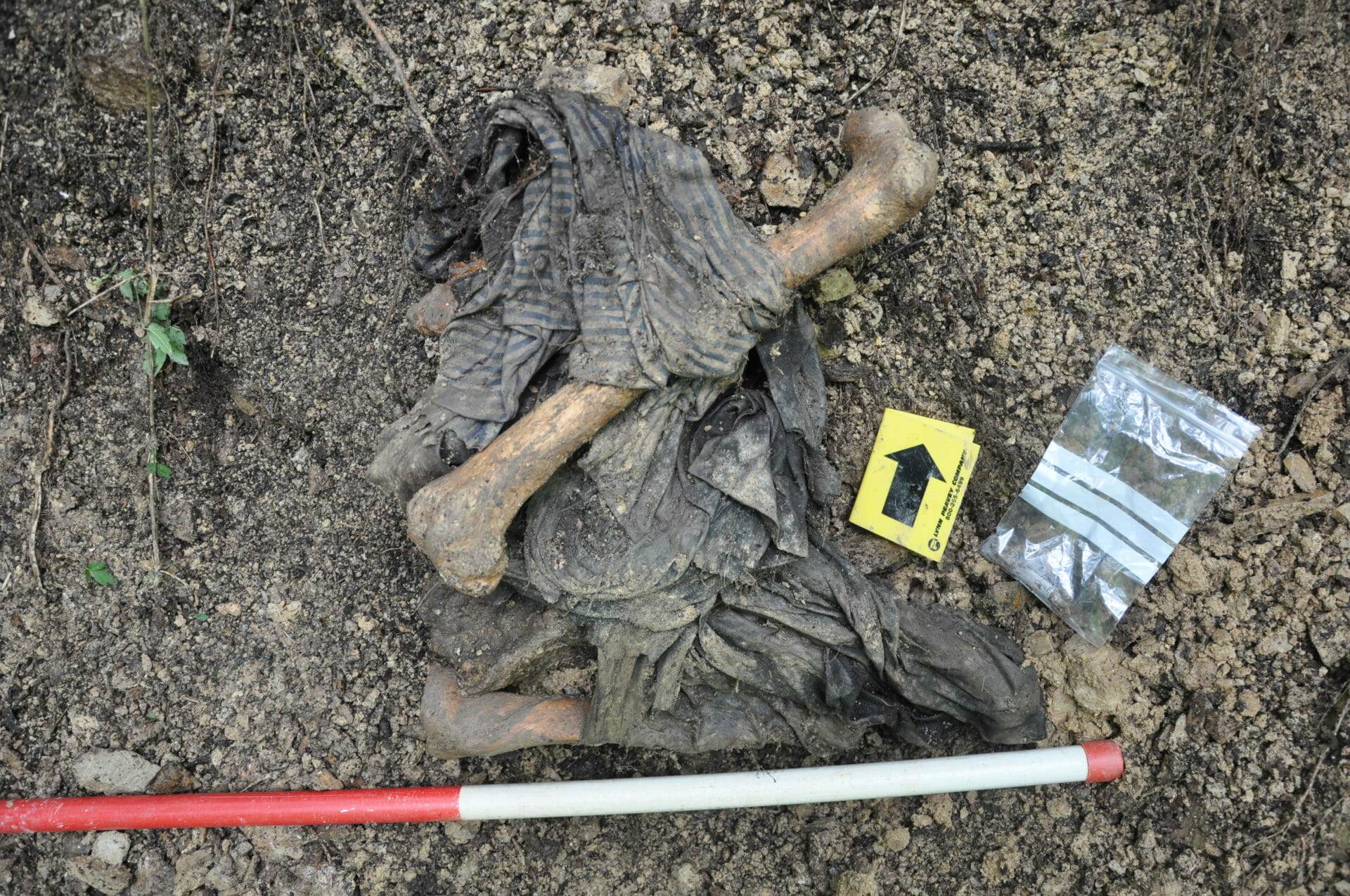 Photo caption Exhumation site in Kalinovik. Photo: ICMP
The ICMP's forensic archaeologist, Almir Olovcic, spent each day of the exhumation on site in Dobro Polje.
He told BIRN BiH the exhumation was challenging as the remains were often fragmented.
"They were not completely in one place, but they were stretched out across the length and breadth of the place, partly due to the terrain configuration, and partly due to the passage of time since the crime and weather conditions over the past 25 years," he said.
"Rain, snow, floods; the River Bistrica probably turns into a raging river during the snow season, washing away everything in its path … It's had an effect on movement of the bodies. A combination of all these factors has led to a complex situation in terms of archaeology and anthropology, as well as the mode of work itself," Olovcic added.
According to him, this is most probably a primary mass grave, where the victims, they assumed, were brought and killed. The area was searched with a metal detector for parts of bullet capsules or bullets. If those were found, it would be further confirmations that the murders were committed at the site.
"When we worked with the machine, the small parts simply got lost, so in that way we tried to determine whether this was actually the place of execution; but the way the bodies were distributed confirms that they were brought and killed at that location," he said.
Olovcic added that on several skeletal remains they found traces of binding wire, which may also point to how those victims were killed.
Sandra Sostaric, a forensic coordinator with ICMP, said that during the processing of the remains, injuries caused by bullets were found on skulls and the back of skulls, which indicates that they were shot dead.
"In other words, those men were shot in the back of the head," Sostaric explains.
Sostaric also said that in the morgue it was important to perform an anthropological assessment to determine the minimum number of individuals among the mortal remains, as well as to determine what bones to use as samples for DNA analysis. Not all bones provide enough genetic material for identification.
"The more the bones are mixed, the longer it lasts … The tendency is to take several samples, and taking several samples means you have to wait for all those results for some time," she pointed out, explaining why it took six months to identify the victims from the grave. The mortal remains of one person were discovered at several places, she noted.
"Now we can re-associate those body parts into perhaps more complete remains for each of the ten individuals. However, they will still not be complete bodies. There will still be some missing parts, which could not be collected during the exhumation, as maybe an erosion or the river took them away," Sostaric warned.
Victims deserve names – and return to families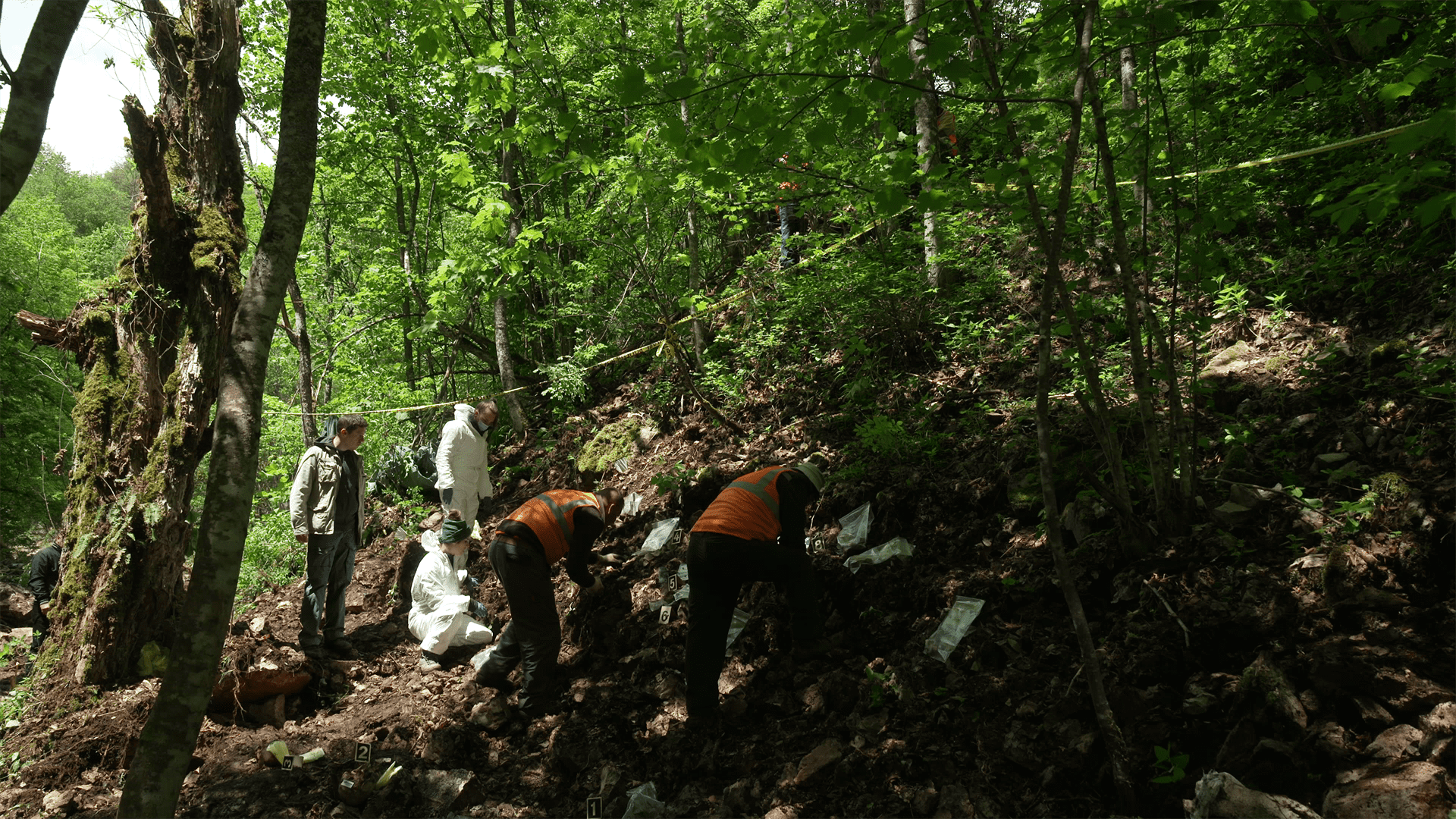 Exhumation site in Kalinovik.Photo:BIRN BiH
he said the entire process, and the application of expert and scientific methods of archaeology and anthropology, had been done in order to hand over the mortal remains to their relatives.
Olovcic said even one single bone means a lot to families, to help them find some peace.
"In the end, we are happiest when a person we have found, even if it is only one bone, gets a name, and the family knows at least to a certain extent what happened to their relative," Olovcic said.
Since the end of the 1992-5 war in Bosnia and Herzegovina, many graves containing mortal remains of victims have been found. According to Holliday, to discover the remaining mass graves, we need credible and accurate information.
The information in the possession of SIPA, the Prosecutor's Office, INO BiH and ICMP should be combined and coupled with witnesses' testimonies so that the potential locations of grave sites may be discovered, he said.
"It's more than 25 years since the end of the conflict in Bosnia and Herzegovina, since the Srebrenica genocide, and I think the exhumation in Dobro Polje should give hope to other families that the missing can still be found," he said.
"If there is an effective investigation, and credible witness statements, if we have a robust cooperation amongst the domestic actors in Bosnia plus the ICMP, if we continue to apply DNA technologies, more missing persons can be found, and can be accurately identified," he added.
"I think this gives hope to other families that are still looking for their missing relatives," Holliday continued.
To date, 6,652 victims of the genocide committed in July 1995 have been buried at the Srebrenica–Potocari Memorial Centre, while another 237 genocide victims have been buried at other locations at the request of their families.
The search for around 1,000 missing continues. In the entire territory of Bosnia and Herzegovina, 7,000 persons are still being searched for.
Holliday considers that finding missing persons is of huge importance both to their families and transitional justice.
It also contributes to preventing genocide denial, which seems to be ramping up despite amendments to the Criminal Code of Bosnia and Herzegovina, sanctioning the denial of genocide and glorification of convicted war criminals.
He also said that when missing persons are found, evidence and facts are also found, which prosecutions may use to mount effective indictments against the perpetrators.
"These families have been in a way stuck ever since they last saw their relatives alive. They do not know and have not known their whereabouts, where they were executed, where they were buried.
"Now they've finally received these answers; they've received the human remains and they can give them a burial … and they can begin to mourn their relatives," Holliday concluded.