Seven former Bosnian Serb police officers were arrested on suspicion of involvement in the murder of 22 Bosniak civilians, including women and children, in a village near Bijeljina in 1992.
This post is also available in: Bosnian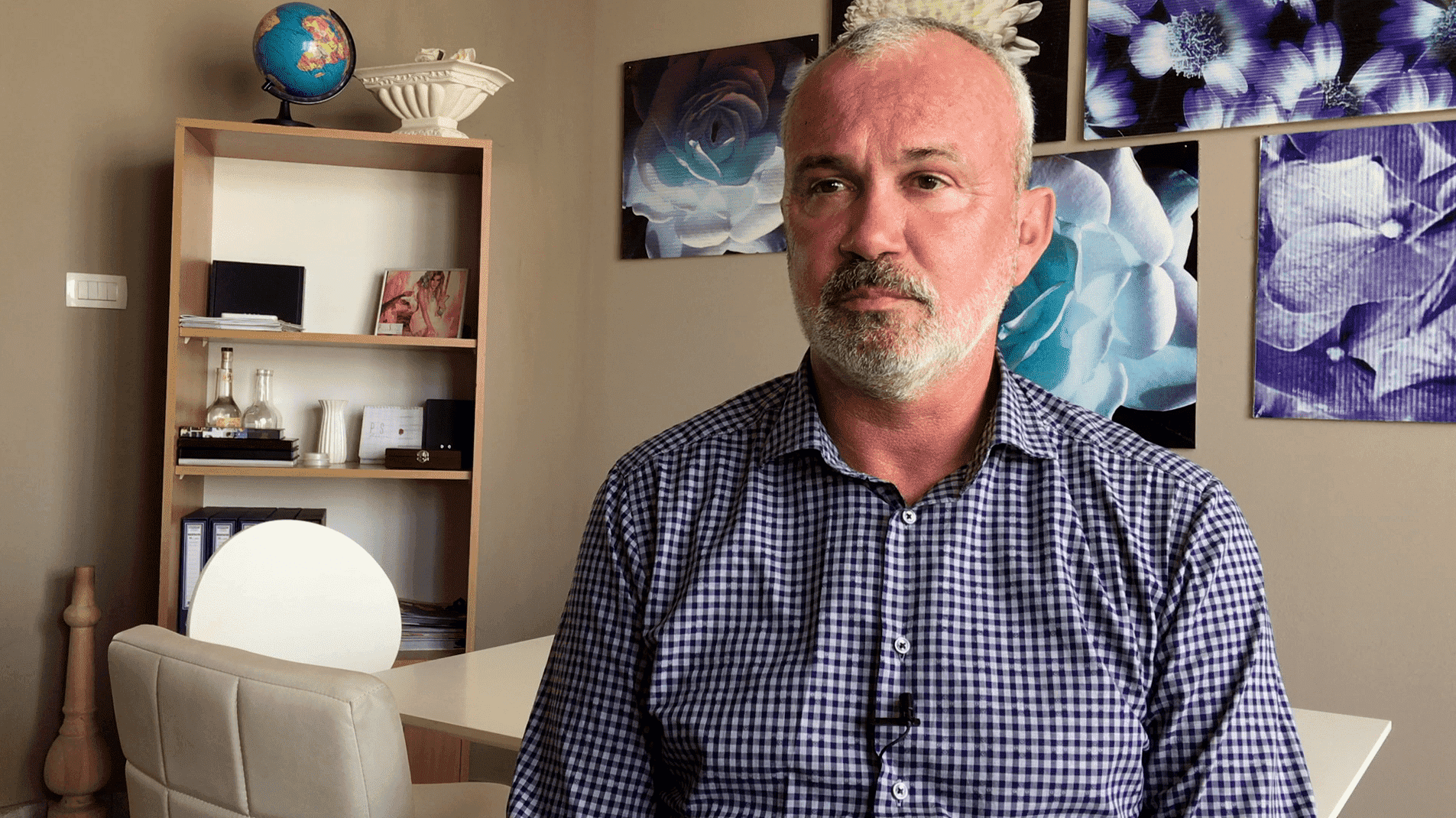 Goran Saric, one of the suspects who was arrested. Photo: BIRN BiH
State Investigation and Protection Agency police officers arrested seven people on Friday on suspicion of involvement in the murders of 22 Bosniaks, including seven children and eight women, in the village of Balatun, near Bijeljina during the war in September 1992.
"Individuals charged with directly participating in the execution of the victims are among the suspects who have been arrested," the Bosnian state prosecution said in a statement.
The prosecution said that the suspects were arrested in several towns in Bosnia and Herzegovina and will be handed over to the prosecutor for questioning.
One of those arrested was Goran Saric, former commander of a Bosnian Serb police special brigade, who has previously been acquitted in two separate cases at the Bosnian state court of involvement in the 1995 Srebrenica genocide and of participating in war crimes in Sarajevo in 1992.
Twenty-two members of the Sarajlic, Sejmenovic and Malagic families, including seven children, were taken from their houses in Bukres near Bijeljina and killed on the banks of the River Drina in the village of Balatun at dawn on September 25, 1992.
The remains of 13 of the victims were found at a cemetery in the Serbian town of Sremska Mitrovica in 2002. Five more victims' bodies were later found and buried, while four victims are still missing.
The crime is believed to have been committed by a Bosnian Serb police special unit known as the Pahuljice (Snowflakes).
Goran Saric was acquitted in 2018 of assisting members of a joint criminal enterprise in the commission of genocide of Bosniaks from Srebrenica, and of issuing orders to and exercising control over his deputy Ljubomir Borovcanin, who was convicted by the Hague Tribunal of committing crimes in Srebrenica.
Saric told BIRN in an interview in 2019 that crimes were committed in Srebrenica, but that he didn't know who was responsible and why it happened, as he was deployed in the Sarajevo area at the time.
He also insisted that he never ordered any crimes and was only "doing what they commanded you to do and what had to be done during the war".
"Regardless of the fact that I was a police official or chief, or later, in the second phase of the war, a commander, I was unable to influence any decisions, any battles and any events," he said.