Serbia to Transfer Ex-Policeman's Controversial War Crimes Case to Bosnia
The Serbian war crimes prosecution said it is now ready to transfer its case against former senior Bosnian police official Edin Vranj to his home country, where his arrest has sparked anger.
This post is also available in: Bosnian (Bosnian)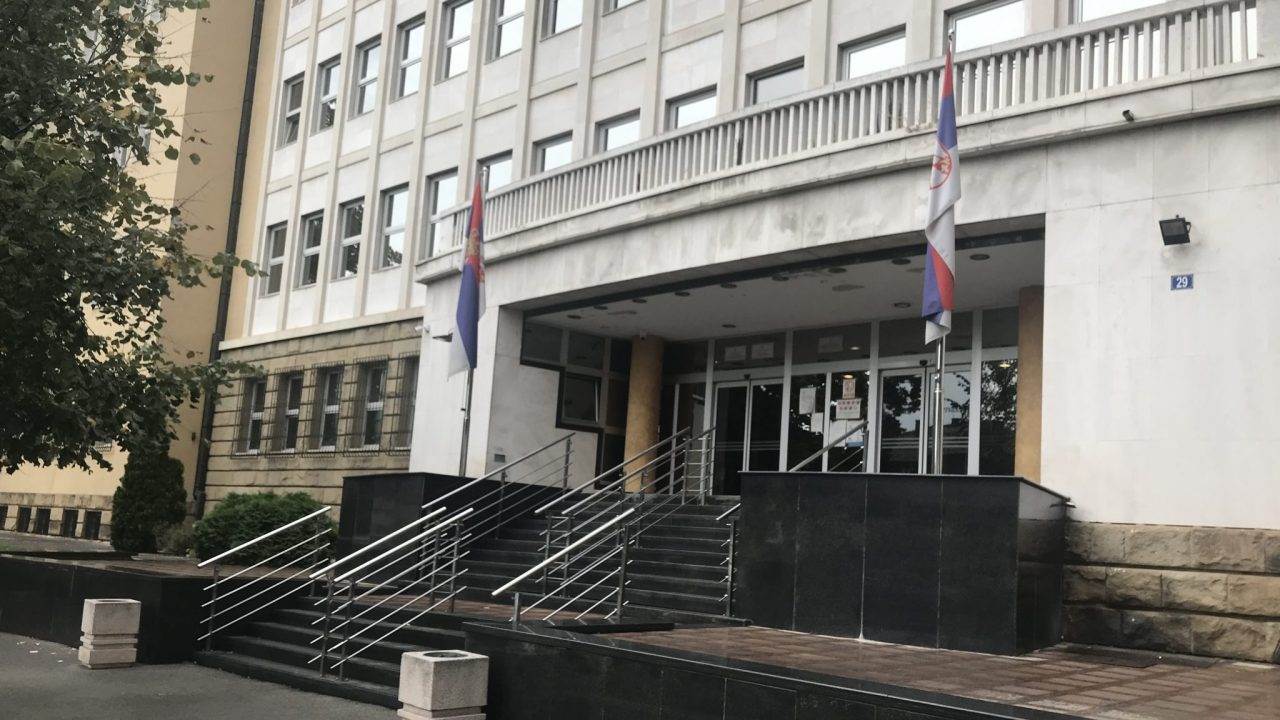 Belgrade Higher Court and War Crimes Prosecutor's Office. Photo: BIRN.
The Serbian War Crimes Prosecutor's Office announced on Thursday that it has proposed that Bosnia and Herzegovina take over the criminal proceedings against Edin Vranj,a  former senior Police Administration official in the Bosnia and Herzegovina's Federation entity who was indicted in Serbia for war crimes.
Vranj was arrested on September 13 at a border crossing between Serbia and Bosnia and Herzegovina, sparking furious reactions from politicians in his home country who claimed that Serbia has been targeting Bosniaks who fought against Bosnian Serb forces during the 1992-95 war.
Thursday's announcement came after chief prosecutor Snezana Stanojkovic met Serbian President Aleksandar Vucic, Interior Minister Aleksandar Vulin and other senior officials.
"Bearing in mind the cooperation with the relevant authorities of Bosnia and Herzegovina and the need to improve it, the War Crimes Prosecutor's Office submitted a proposal to the High Court in Belgrade to transfer further proceedings on the indictment to the specialist bodies responsible for processing war crimes in Bosnia and Herzegovina," said a statement issued after the meeting.
Belgrade Higher Court did not respond to BIRN's request for further details.
Vranj was formally indicted on Wednesday for committing a war crime against prisoners of war during the Bosnian conflict in 1993 and 1994 in the municipality of Gorazde.
After the indictment was issued, the Bosnian state prosecution said it would ask for the transfer of the case to the Bosnian judicial authorities.
The state prosecution said in a statement that the Vranj case will be one of the topics of a meeting on Friday in Belgrade between Serbian war crimes prosecutor Stanojkovic and the main Bosnian prosecutor, Gordana Tadic.
The chief prosecutor at the UN's Mechanism for International Criminal Tribunals, Serge Brammertz, said he welcomed the Serbian announcement that there would be more legal cooperation with Bosnia and Herzegovina on war crimes cases, which he said was "important to build trust between the two countries and support justice".
"In my recent discussions with President Vucic in Belgrade, we agreed that arrests at the border were undermining effective cooperation between prosecutors. I am, therefore, grateful that President Vucic is addressing this issue, beginning with the measures announced today," Brammertz said in a statement.
"I note that Serbian and Bosnian prosecutors will meet soon and expect there will be concrete agreements to transfer many more cases," he added.
Vranj's arrest caused the Bosnian Foreign Ministry to issue a warning to Bosnian citizens who were "involved in the defence of Bosnia and Herzegovina in the period from 1992 to the end of 1995" not to travel to Serbia until further notice "due to the risk of arrests and trials in the Republic of Serbia on war crimes charges".
Two members of Bosnia's tripartite presidency, Sefik Dzaferovic and Zeljko Komsic, claimed that Serbia's "real goal is not prosecution of war crimes, but selective persecution with political motives".