In the summer of 1992, the bodies of 114 Bosniak and Croat civilians were found in two mass graves at a municipal dump and a cemetery in the town of Mostar, but decades on, no one has prosecuted for their murders.
This post is also available in: Bosnian
"We found out about what happened to them on the day of the funeral, August 30, 1992," Hasic recalled. "When we woke up, my uncle entered the house together with our cousins and then they informed us that our parents had been found and that they had been killed at the Uborak municipal landfill in Mostar."
Hasic recalled how the deaths of his parents affected him deeply. "After the funeral day, I rarely played with other kids," he said.
Omer and Tidza Hasic were among scores of civilians whose bodies were found in two mass graves at the Uborak city dump and the Sutina cemetery in Mostar in June and August 1992.
Many Bosniaks and Croats who lived in settlements outside Mostar were taken away from their homes by Serb fighters in the early summer of 1992. The captives were detained in locker rooms at the FK Lokomotiva Mostar football stadium in Vrapcici, and taken for questioning in buildings at the Sutina cemetery, where they were also held in detention.
The bodies of 114 of Bosniaks and Croats were found in the two mass graves, but nearly three decades later, no one has yet been brought to justice for their murders.
'They kept on shooting'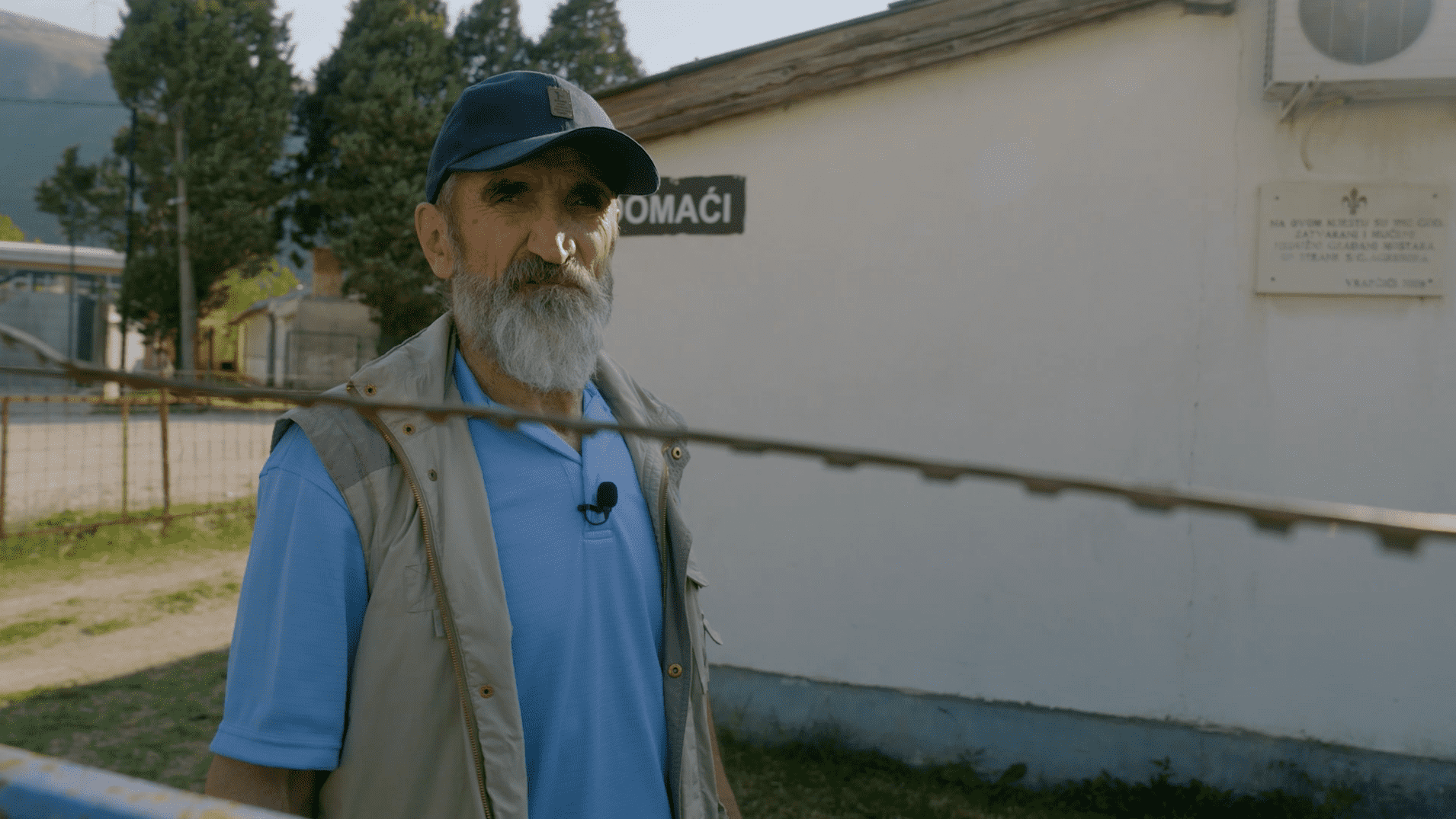 Redzep Karisik, who survived a mass shooting at the Uborak landfill in Mostar. Photo: BIRN.
Hasic's neighbour Redzep Karisik, survived the shooting at the Uborak landfill in June 1992.
Karisik said that on June 9, 1992 he was taken to a locker room at FK Lokomotiva Mostar, where 32 other Bosniaks were already being detained. He also heard that on the previous day, 40 Croat civilians had been taken away from the stadium to the town of Bileca in order to be handed over as part of a prisoner exchange.
He said was kept in the locker room until the night of June 13-14, when a minivan transported him and between 20 and 30 other detainees to Uborak.
When the minivan stopped and the back door opened, their captors opened fire, Karisik recalled. "They kept on shooting, asking: 'Is there anyone else?' 'There is,' I said. 'Come out.' 'I can't. I can't, I've fallen down.'"
He was paralysed by fear. "I saw them kill people there and I fell to my knees. I stood up two or three times. 'Kill me right away, but I can't get out,'" he recalled.
He said that he was then taken to the Sutina cemetery building, where he was handcuffed to a radiator. But during the night, he managed to break out of the handcuffs, jump out of a window and flee towards the village of Dobric.
Ibro Japalak from Bijelo Polje was not as fortunate as Karisik. His widow Fata recalled how one day, soldiers came to their house, searching for weapons. They searched each and every room and but all they found was her husband Ibro's belt.
"They put the belt around his neck. Two of them stood there and the third held the belt," Fata Japalak recalled.
"They tightened it as much as they wanted. He turned blue. A little later they forced him out of the house. He came back to put his shoes on. He took his shoe, but one of them kicked him, not even letting him put his shoes on," she said.
This was the last time she saw her husband. She found out later that he had been taken to the Uborak dump. After his body was found, she said that she did not have the strength to go and identify him.
'They were buried with mechanical diggers'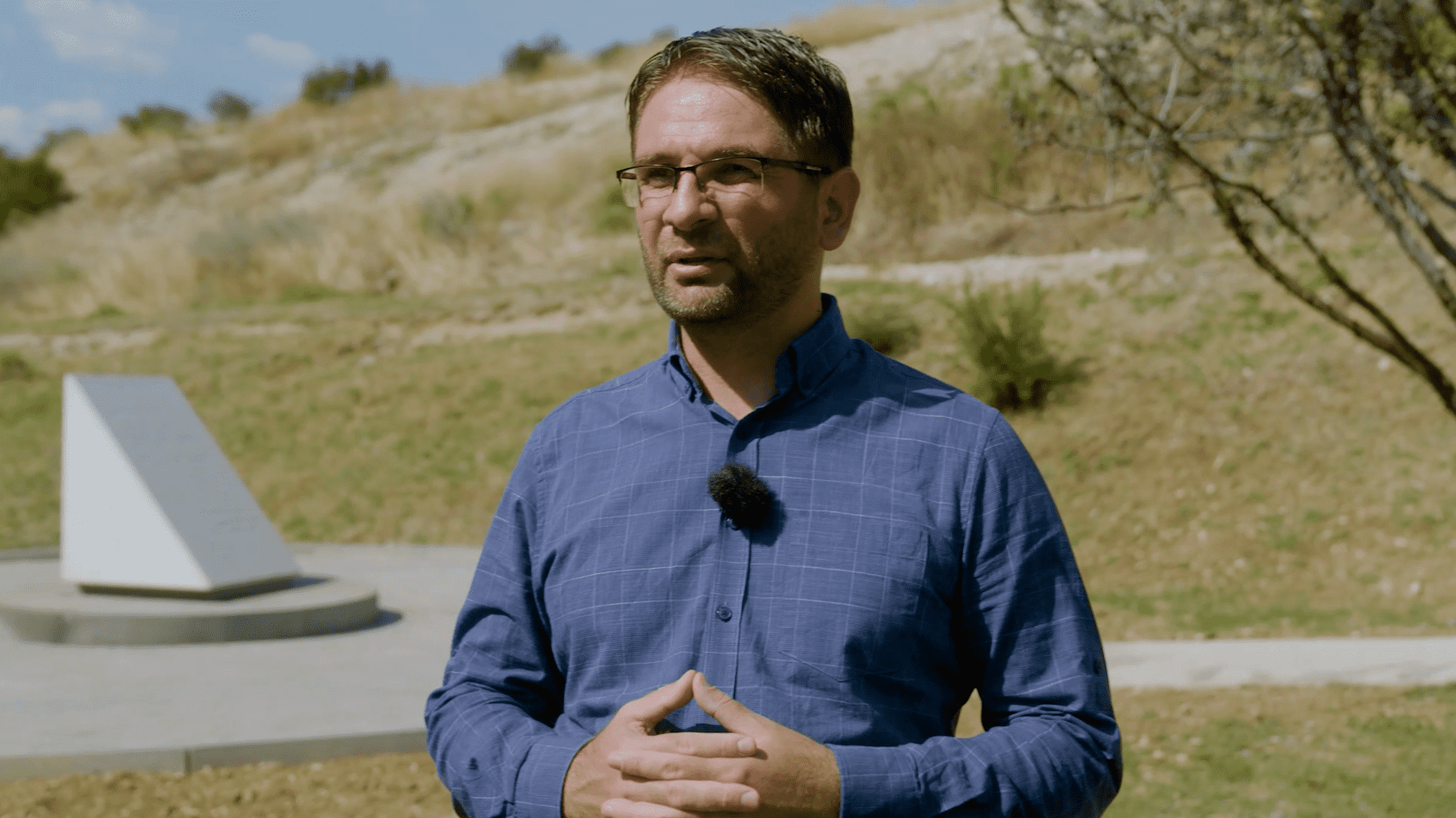 Adnin Hasic, whose parents were killed when he was 11 years old. Photo: BIRN.
Police inspectors Huso Mehremic and Drazen Pazin were involved in the exhumation of the mass grave at the Sutina cemetery in mid-June 1992.
Pazin said they received the information about the grave from a young man, aged 14 or 15, who had survived the shooting and then survived by hiding in a bush by the River Neretva for several days.
"When those Serbs units started withdrawing, he went out and that was how people found out about the crime. We went to the crime scene immediately," he recalled.
"A wider area was dug up in an attempt for find more victims, but obviously they had buried them with mechanical diggers. They probably brought them on trucks and put all the corpses in one place," he added.
The bodies of 88 more victims were exhumed at the Uborak in late August 1992, although Pazin said that they had difficulties digging up the bodies because they were being shelled constantly from positions held by the Yugoslav People's Army.
Pazin filed a criminal report at the time, and the Herzegovina-Neretva Cantonal Prosecution told BIRN that the case was later taken over by the state prosecution. The state prosecution declined to say what stage the investigation is at, and whether any indictments will be filed.
However, survivors and families of victims insist that the perpetrators and masterminds of the crime are known to them. The Hague Tribunal established in its verdict in the trial of Serbian Radical Party leader Vojislav Seselj that in April and June 1992, members of the Serb-led Territorial Defence, paramilitary units and fighters known as Seseljevci ('Seselj's Men') tortured and mistreated prisoners at the Uborak landfill, the Sutina cemetery and FK Lokomotiva Mostar stadium.
Hasic said that many witnesses gave statements right after the war, but they are still waiting to see if anyone will be indicted and put on trial.
"Nearly 30 years have passed since the crimes at Uborak and Sutina. The perpetrators and masterminds have still not been brought to justice," he said.
"If they file an indictment, if they bring the real perpetrators and masterminds to justice and prosecute them and sentence them, it will give a bit of satisfaction to us, the families of the victims, so we can continue with our lives. We would at least know that those who took the lives of our loved ones have been adequately punished."