Former Bosnian Serb soldier Cvijan Tomanic was sentenced to seven years in prison for his involvement in beating and killing one ethnic Albanian civilian and assaulting others in the Zvornik area in 1992.
This post is also available in: Bosnian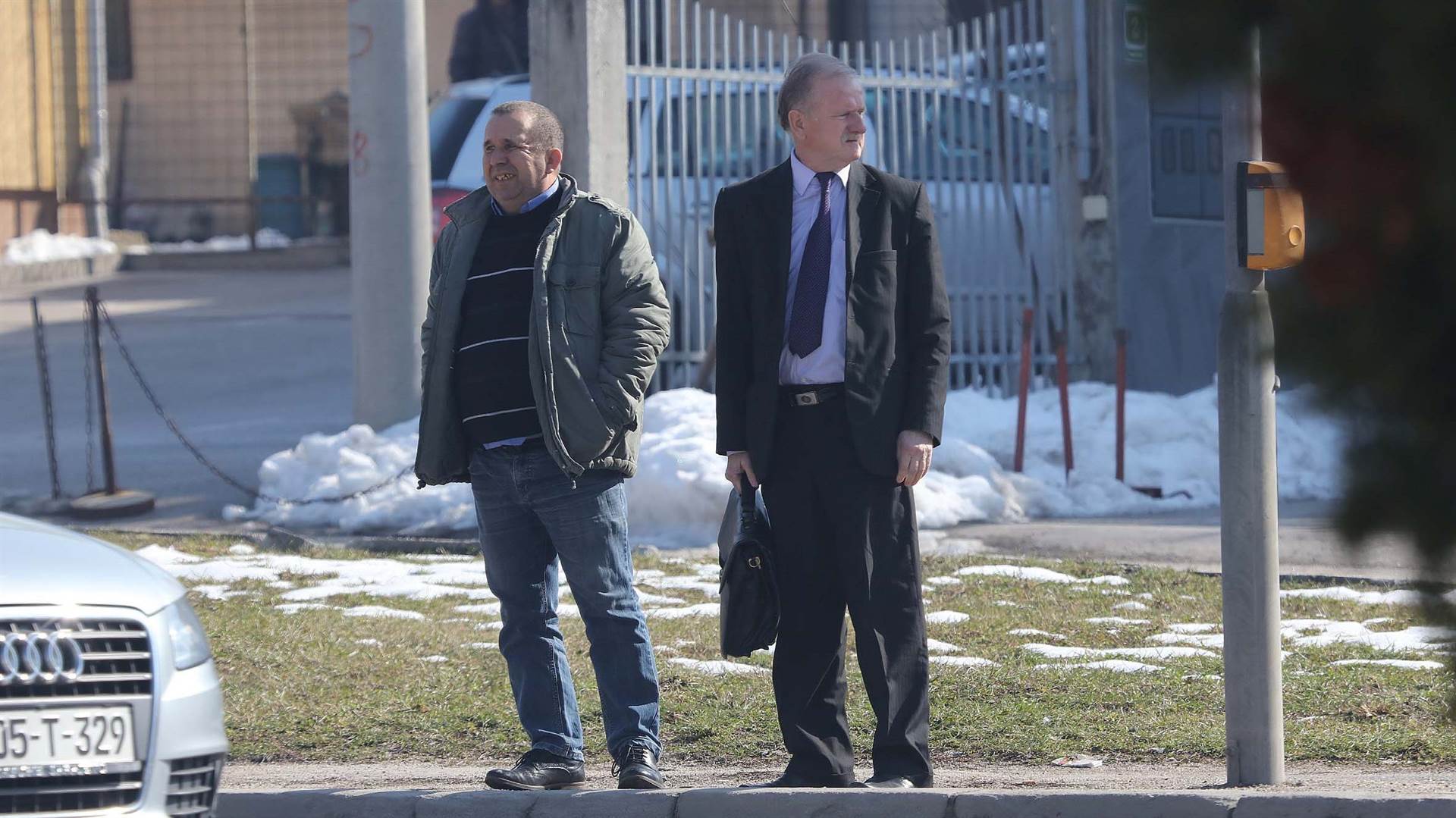 Cvijan Tomanic and his lawyer. Photo: BIRN BiH
The Bosnian state court in Sarajevo found ex-soldier Cvijan Tomanic guilty on Thursday of committing crimes against humanity in the Zvornik area during the Bosnian war in 1992, and sentenced him to seven years in prison.
He was convicted of participating in the murder of one person and of beating others.
"The chamber found that Tomanic participated, within a widespread and systematic attack, in the persecution of the Bosniak population on ethnic grounds," said presiding judge Zeljka Marenic.
The court found that Tomanic, accompanied by local residents, went to the village of Glumina in late May or early June 1992, looking for Bosniaks who were hiding in the woods.
The verdict said that three men – Hajrudin Cerkic, Mehdin Halilovic and Bajazit Behljulji – came out of the woods, and then Tomanic and the others hit and kicked Halilovic.
Tomanic fired bullets around Behljulji's legs and when he tried to flee, the defendant and another man shot at him and he fell. One of the local residents then shot Behljulji with a handgun.
After that, Cerkic and Halilovic were driven away and their remains were later found in a mass grave at Crni Vrh, according to the verdict.
The defendant failed to appear in court for the verdict, although by law he was not obliged to attend. His defence lawyer said that Tomanic did not come to court because the company for which he works is short of staff due to the pandemic.
The verdict can be appealed.