The Bosnian prosecution called for a 20-year sentence for Sakib Mahmuljin, wartime commander of the Bosnian Army's Third Corps, for failing to stop Islamic volunteer fighters torturing and killing Serb prisoners.
This post is also available in: Bosnian (Bosnian)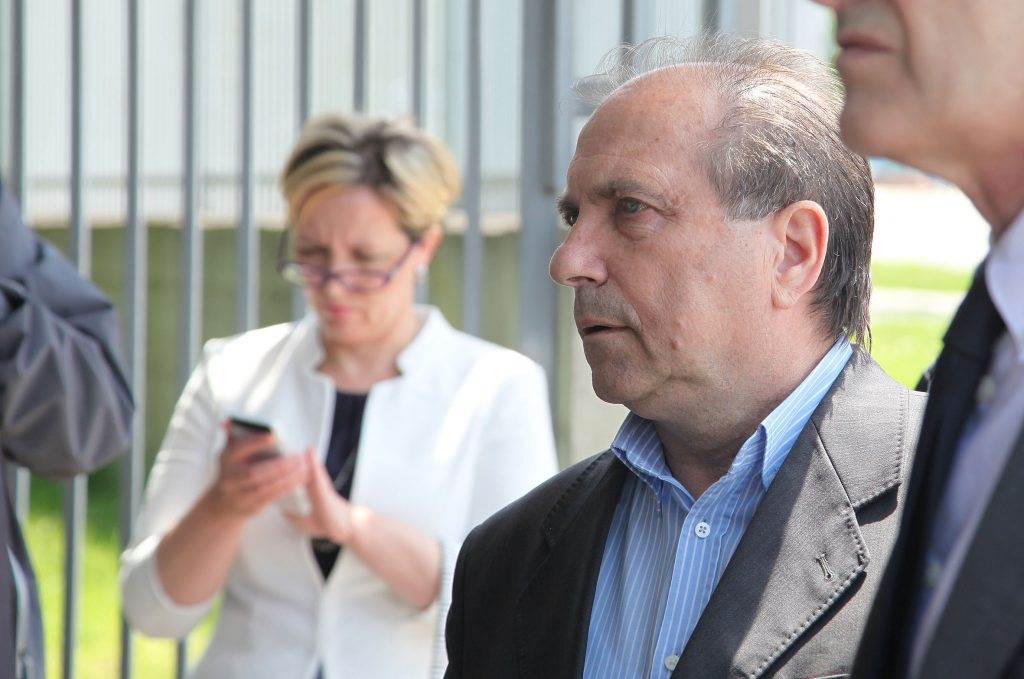 Sakib Mahmuljin. Photo: BIRN.
The prosecution urged the Bosnian state court in Sarajevo on Tuesday to increase the sentence handed down to Sakib Mahmuljin from ten to 20 years for failing to prevent murders and inhumane acts by members of the Bosnian Army's El Mujahideen unit in the Vozuca and Zavidovici areas during the war.
The defence meanwhile appealed for the original verdict to be overturned and for Mahmuljin to be acquitted or retried.
The indictment claimed that members of the El Mujahideen unit, a detachment of Islamic fighters from Middle Eastern countries, killed dozens of captured Bosnian Serb Army soldiers in the period from July to September 1995 and cut some of their heads off. It alleged that Mahmuljin failed to prevent these crimes.
Prosecutor Vladimir Simovic argued that the first-instance verdict's sentence was too lenient.
"Not only were 52 soldiers killed, but 22 people were severely abused," Simovic said, adding that the cruel manner in which the killings were carried out was not sufficiently appreciated by the judges.
But defence lawyer Vasvija Vidovic argued that most of the defence's evidence and expert testimony had not been evaluated by the judges in the verdict.
She said that the judges did not explain why they overlooked defence witnesses who stated that the El Mujahideen unit was not part of the Bosnian Army's command system.
She argued that the judges were incorrect to find that Mahmuljin, the commander of the Bosnian Army's Third Corps, had effective control over the El Mujahideen unit.
She also said that the verdict contained inaccuracies and vague phrases, referring to "many other witnesses" without stating which ones, and to documents outside the time frame of the indictment.
"The evidence shows one thing and the verdict states another… I have never encountered this in court practice," Vidovic said.
Addressing the court, Mahmuljin expressed regret for what happened.
"All members of the Third Corps who obeyed my orders treated prisoners according to the regulations," he insisted.