Bosnian Serb Fighter Convicted of 'Brutal' Persecution of Bosniaks
Wartime Bosnian Serb police reservist and army officer Rade Garic was sentenced to 20 years in prison for persecuting Bosniaks from the Vlasenica and Srebrenica areas in 1992 and 1995 in a series of crimes including several murders.
This post is also available in: Bosnian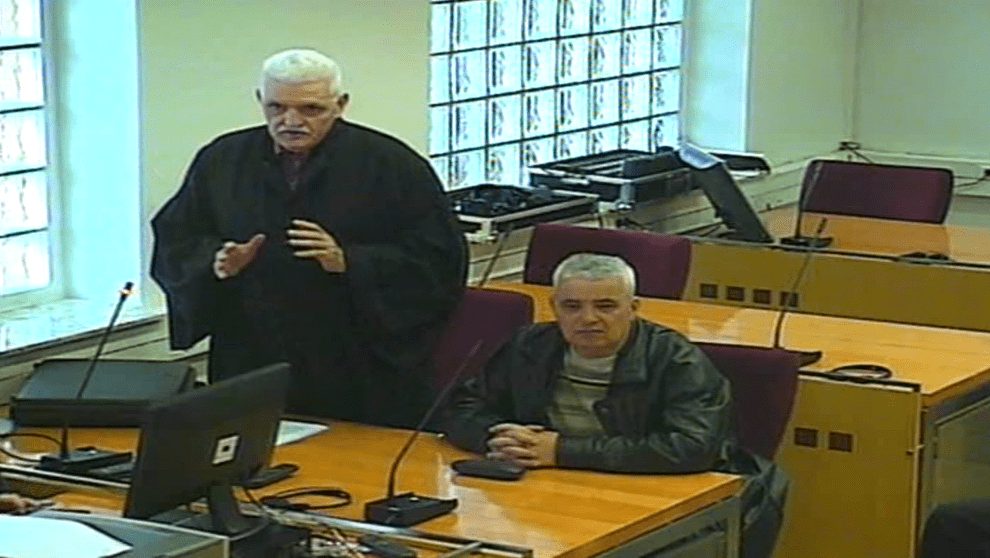 Garic Rade. Photo: Sud BiH
The Bosnian state court convicted Rade Garic on Monday of the persecution of Bosniaks from Vlasenica and Srebrenica, finding him guilty of involvement in murders, forcible disappearances, physical and psychological abuse and other inhumane acts.
He was sentenced to 20 years in prison under the first-instance verdict, which can be appealed.
Garic was initially a member of reservist police forces in Vlasenica and later became commander of the Intervention Section of the Drina Squadron and the Intervention Squad of the Vlasenica Brigade of the Bosnian Serb Army, according to the verdict, which described his crimes as unscrupulous and brutal.
He was found guilty of participating in three separate murders of Bosniak civilians. The verdict said that in the summer of 1992, Garic abused on Bosniak man in the Vlasenica area by cutting him with a knife and putting salt on his wounds, and then taking him to a location at which he was killed and his body thrown off a cliff.
He was also found guilty of killing another man who he captured in November 1992 and beat up, together with other soldiers. The court found that the man died after Garic hit him with a rifle butt in his chest, which made blood pour from his mouth.
The verdict further determined that Garic and members of his squad participated, in 1995, in the abuse and murder of a Bosniak man who they hanged on a tree and then cut his head off. The body was thrown into the river while Garic and his men kicked his head about.
"Such treatment of a living man is rarely seen in war crime cases," said presiding judge Jasmina Cosic-Dedovic said, adding that such behaviour illustrated Garic's attitude to Bosniaks.
Garic was also found guilty of several cases of physical and mental abuse of Bosniaks held at the police's Public Security Station and a prison behind the court building in Vlasenica.
The verdict further established that he participated in taking away between ten and 12 civilians from the Susica detention camp, after which they went missing without trace.
Garic made an 11-year-old boy who had been detained wash his feet. Garic also slapped the boy in the face, and members of his unit then killed him.
However, Garic was acquitted of bearing responsibility for the rape of women and girls who members of his unit captured and detained in the village of Luke.