Bosnia Completing Fewer War Crimes Cases, OSCE Warns
There has been a further decline in the number of war crimes cases being completed and the number of new indictments has also fallen, said the OSCE Mission to Bosnia and Herzegovina.
This post is also available in: Bosnian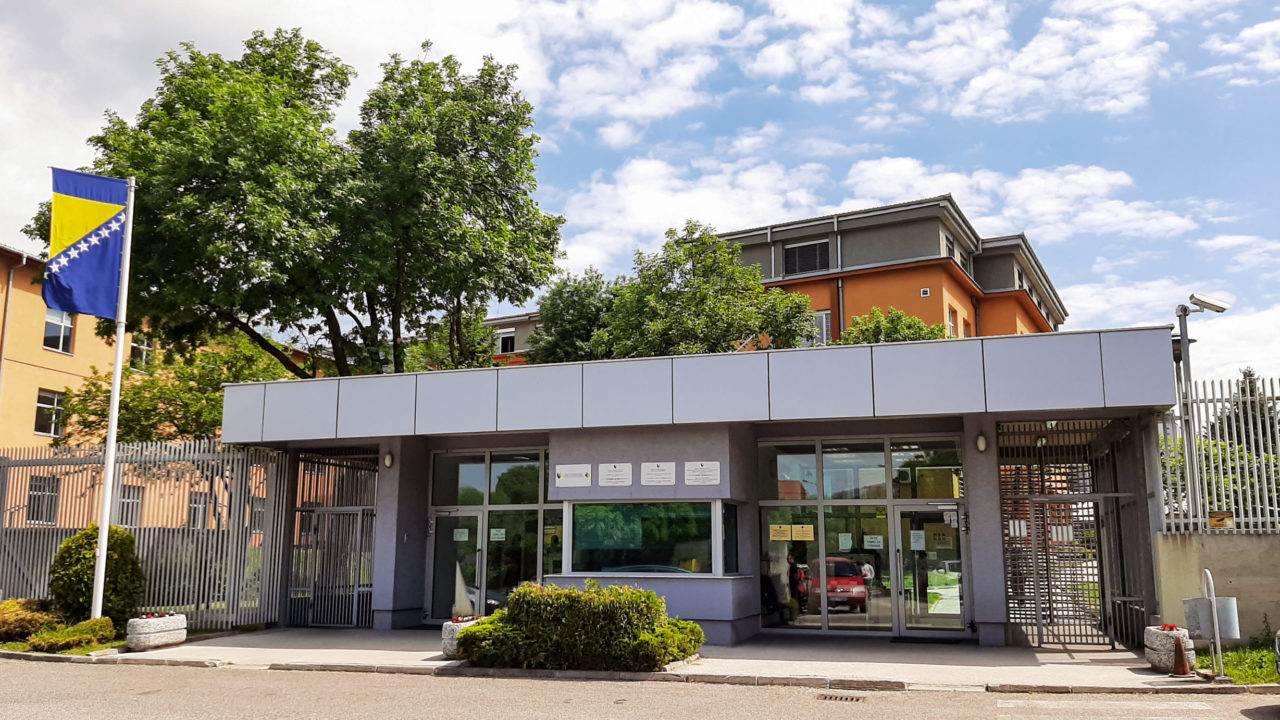 The Bosnian State Court. Photo: BIRN BiH
The OSCE Mission to Bosnia and Herzegovina said in an information sheet published on Tuesday that only 18 war crimes cases were completed last year, compared to a total of 49 in 2020.
It also said that at the end of 2020, "there remained a backlog of 571 unresolved cases involving 4,498 suspects".
War crimes trials were seriously disrupted by the coronavirus pandemic last year. Trials involving five or more defendants were put on hold by the Bosnian state court in Sarajevo in March 2020 because of safety measures imposed to curb the coronavirus pandemic, and only resumed this year.
The OSCE on Tuesday also raised concern that the conviction rate in final verdicts in war crime trials last year "dropped to 52 per cent, getting close to the record low level from 2018, which was 51 per cent".
It said that at the end of 2020, there were 253 ongoing war crimes cases, but some of these have been stalled.
"One of the major obstacles to processing these cases is the unavailability of defendants to the courts, usually because they are located in a foreign country and cannot be extradited by law. This problem affects approximately 30 per cent of ongoing cases," the OSCE noted.
A total of 80 defendants cannot be brought to trial, in many cases because they have fled to neighbouring ex-Yugoslav states to evade prosecution.
The OSCE expressed further concern that the number of new war crimes indictments continued to fall last year.
"The number of indictments confirmed at the end of 2020 shows that the overall trend of a reduced influx of new indictments before the courts continues," it said.
This trend has continued into 2021. During the first six months of this year, the Bosnian state prosecution filed only two war crime indictments, one of which charged a suspect who is already serving a sentence in prison.