Bosnian Serb Ex-Fighters' Wartime Rape Sentences Reduced
The Bosnian court reduced by one year the sentences handed down to Radovan Paprica and Slavko Ognjenovic for raping a Bosniak woman near Foca in 1992, jailing them for seven years each.
This post is also available in: Bosnian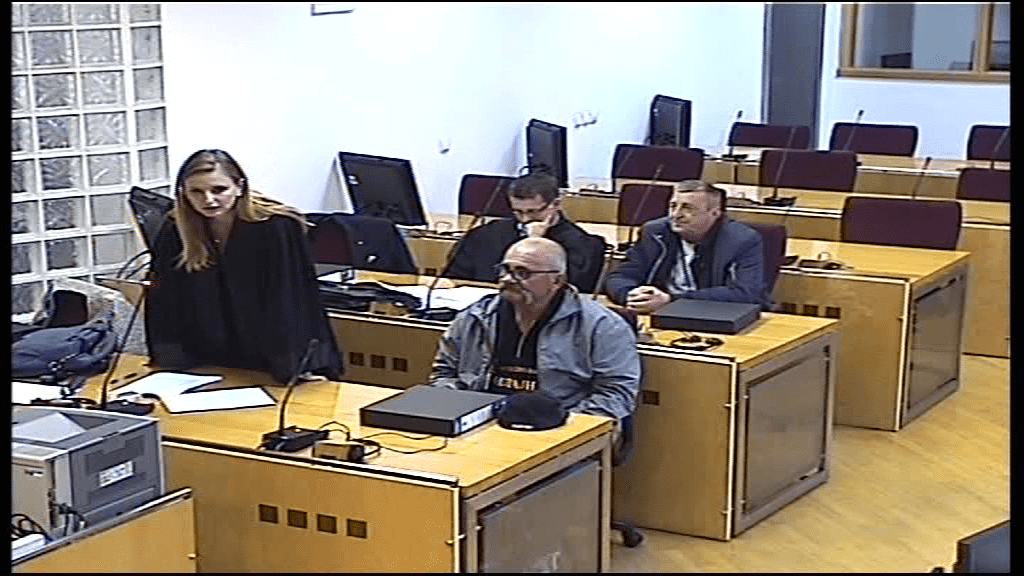 The defendants in court with their lawyers. Photo: Bosnian state court.
The appeals chamber of the Bosnian state court has reduced the sentences handed down to wartime fighters Radovan Paprica and Slavko Ognjenovic for committing rape in the Foca area in 1992 from eight to seven years in prison.
Paprica, alias Papro, and Slavko Ognjenovic, alias Macak, were convicted in December 2020 of committing a crime against humanity as part of a widespread and systematic attack by Bosnian Serb military, paramilitary and police forces.
The verdict found that Ognjenovic and another man identified only as Nedjo took a Bosniak woman from a barracks in Stara Kolonija to an empty apartment in the village of Miljevina in the Foca municipality on June 9, 1992.
She was first raped by the man identified as Nedjo. After he left, Ognjenovic slapped her face several times and then raped her, while threatening her that he would kill both her and her children should she tell anyone about it.
The woman then went out into the hallway, where she met Paprica, who ordered her to go back into the apartment and also raped her.
Paprica told her not to leave because he would come back, but she jumped through a window to escape.
Under the verdict, the defendants were ordered to pay the victim 37,000 Bosnian marks (around 18,900 euros) in compensation.