Robert McNeil was one of the first international experts deployed to gather evidence by examining the bodies of victims of the Srebrenica massacres, and memories of what he saw have haunted him ever since.
This post is also available in: Bosnian (Bosnian)
The war had ended not long beforehand, and McNeil recalled how he could sense the smell of conflict and the scale of the suffering around him.
He had come to work with an investigative team put together by the International Criminal Tribunal for the Former Yugoslavia, ICTY to collect evidence about deaths of more than 7,000 men and boys from Srebrenica who had been killed by Bosnian Serb forces in a series of massacres in July the previous year.
"Although the war was over, there were sporadic outbursts of violence in the area near Kalesija [a town near Tuzla], where a temporary morgue was located. In some situations, we had to be evacuated, because we received threats from people who wanted to interfere with our work," he told BIRN in an interview.
The temporary morgue was located in a former garment factory, which he remembers as a "grim place". There was no running water, a shortage of electricity and sanitation was a problem, but the biggest issue that the forensic investigators faced was the number of bodies that were arriving every day.
"We were soon overwhelmed with bodies. It was important that we carried out detailed and meticulous autopsies to ensure that the evidence we gathered for the prosecutors, was irrefutable," he explained.
"I was used to finding and recording severe injuries, but the cruelty perpetrated on the victims shocked all of us. Men had been beaten, stabbed, and clubbed before being executed. Many also had been blindfolded and had their hands tied very tightly, behind their backs, often with thin wire," he continued.
"We were carrying out a well-rehearsed scientific procedure. However, there were times when my objectivity was challenged."
Only later did McNeil realise that many mass graves had been dug up again in a large-scale cover-up operation by Bosnian Serb forces, and the bodies transferred to secondary graves in an attempt to conceal the killings.
In the process, some victims' bodies got broken up by the heavy machinery used to exhume them, and body parts were scattered around different secondary graves. That meant the forensic team had to deal with more than 17,000 body parts.
"Many of those body parts from the same victims were buried in multiple graves. This must have been devastating for the victim's families, and it would take us many years to find them and put them together again," McNeil said.
The forensic evidence that they collected was vital for the ICTY prosecution to prove that the Bosniaks from Srebrenica were killed systematically, and the forensic team noted that many of the victims had similar injuries.
"Through careful reconstruction of the bodies and body parts, we were able to present the most likely mode and causes of death," McNeil said.
"The clothing, removed from the victim's bodies, forensically examined, and cleaned, helped create a picture of the victim's final moments. Forensic radiography was also a vital tool that provided clear pictures of the path and location of bullets, as well as other pre-mortem injuries such as broken bones," he added.
DNA analysis carried out by the International Commission on Missing Persons led to the eventual identification of many of the victims.
'When I saw their names, I cried'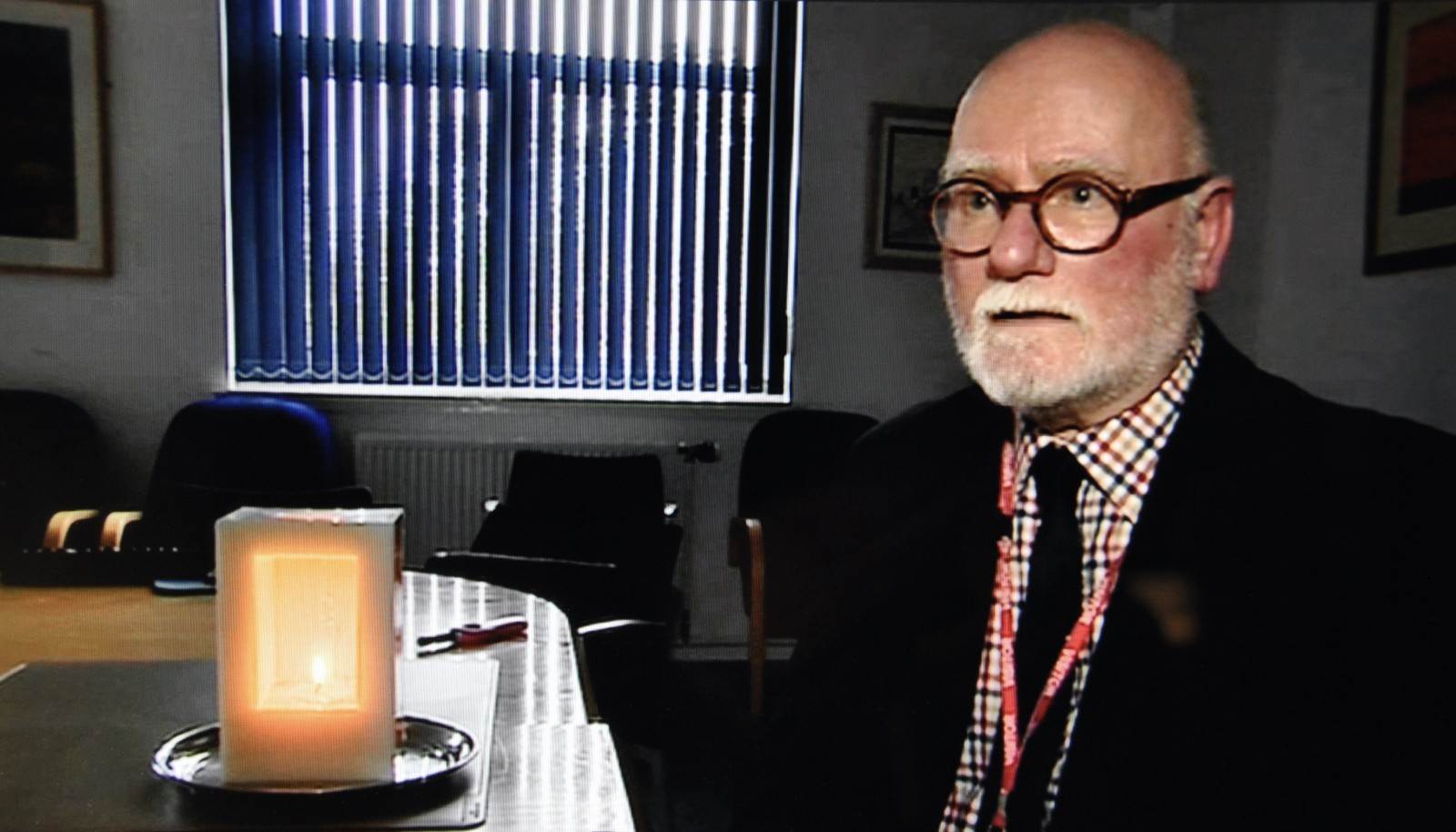 Robert McNeil. Photo: robertmcneil.co.uk
McNeil worked with British and international forensic teams at home and abroad from 1996 until 2009, providing physical and scientific evidence of terrorist attacks in Britain and Ireland, and crimes against humanity and genocide in war zones in the Balkans and in Africa.
He also assisted in the identification of British and Australian soldiers killed in France during World War I, and victims of the South-East Asian tsunami in Thailand in 2004.
He said he has passed on the knowledge he gained in Bosnia with experts from other countries during his forensic missions in various countries.
"The development of DNA analysis and procedures from Bosnia and Herzegovina has improved the standards across the world. Some of the protocols in forensic autopsy developed in Bosnia, which concern mass murders, are used in the UK today and were used after the terrorist attacks in July 2005 [in London]," he explained.
"Numerous scientific papers based on the knowledge acquired in Bosnia have been written worldwide," he added.
McNeil suffered a mild form of post-traumatic stress disorder as a result of his experiences, and after he retired, he began painting images inspired by what he saw during his career as a way of addressing this. He donates the paintings to educational establishments in the hope of encouraging people to ask questions about what happened in the Bosnian war.
He returned to Bosnia in 2014, and when he visited the Srebrenica Memorial Centre, where victims of the massacres are buried, his emotions overwhelmed him.
"When I saw the names of over 6,000 victims carved in stone, I shed some tears for the families," he said.
"During all of my times working in Bosnia, I had only known the victims by their grave numbers. To see them now, at last, having their names returned to them, was emotional. I was very moved but also proud that I played a small part in what was the biggest forensic investigation in history."
Today, McNeil works with Remembering Srebrenica UK, a British government-backed organisation that stages commemorative events and runs educational programmes about wartime crimes in Bosnia and Herzegovina.
"I try to help educate people in my country and abroad about the war of aggression that attempted to destroy a people, because of their names and their religion," he explained.
"I go into schools, museums, colleges and prisons, and try to explain to people that what happened in Bosnia, unless we are very careful, can happen anywhere."