Croatia Charges Bosnian Croat Ex-Fighter with War Crimes
Croatian police arrested a former Bosnian Croat fighter and charged him with committing war crimes against two civilians in the north-eastern Bosnian town of Orasje in 1992.
This post is also available in: Bosnian (Bosnian)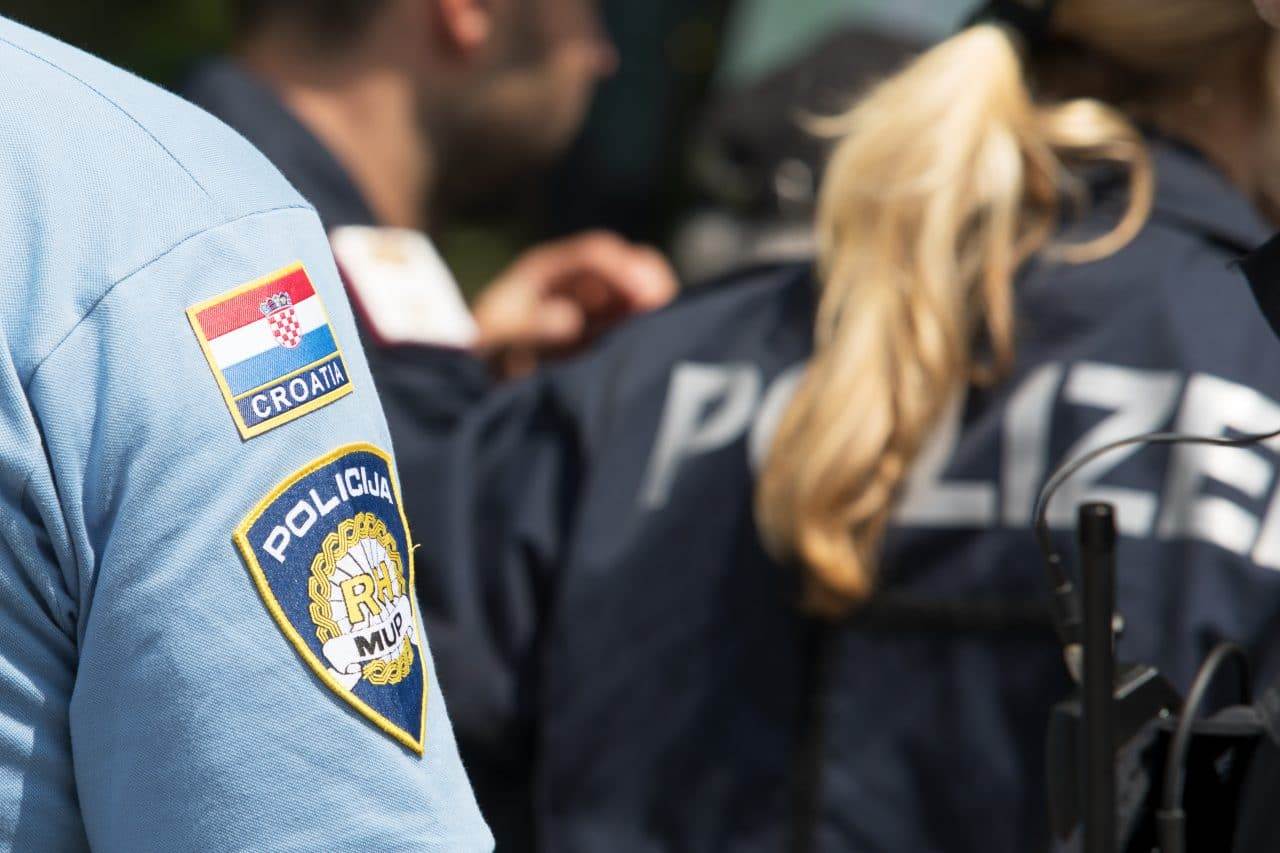 Croatian police. Foto: EPA-EFE/ALEX HALADA.
Croatian police said on Wednesday that they have arrested and charged an unnamed 53-year-old former member of the Croatian Defence Council, HVO, the Bosnian Croat wartime force, with war crimes against civilians in Orasje in 1992.
The Bosnian state prosecution then identified the man as Pero Vincetic, alias 'Horse'.
It said that Vincetic has already been indicted in Bosnia and Herzegovina for "war crimes of rape and sexual abuse in the Orasje municipality, as well as for committing other war crimes against Serb victims in that town during 1992 and 1993".
Croatian police only said that the man was suspected of seriously abusing two civilians.
"There is a well-founded suspicion that in May 1992 in Orasje, the suspect, then a 24-year-old member of the Croatian Defence Council, brutally physically and mentally abused two civilians by exposing them to intense pain, suffering and humiliation, violating the international law of war and humanitarian law," a Croatian police statement said.
The suspect, who has Croatian citizenship, was arrested on Tuesday in Vukovar-Srijem County in eastern Croatia after an investigation by the Osijek-Baranja Police Administration in cooperation with the Osijek County State Attorney's Office.
Vincetic has long been the subject of war crimes allegations. In an interview with BIRN in 2016, two civilians, Croat Marko Benkovic and his Hungarian wife Tunde, who ran a Hungarian restaurant and nightclub in Orasje before the war broke out, accused him of rape and torture.
Tunde Benkovic also testified in court in Bosnia that she was raped in Orasje in May 1992 by Vincetic and his subordinate Mate Baotic, who was later sentenced to 13 years in prison for war crimes including rapes and the abuse of prisoners.
Vincetic has denied the allegations.
"The only thing that is true in what the Benkovic couple is stating is that they stated their name and surname correctly, I guess," Vincetic told Croatian reporters from NovaTV in February 2019.
In 1992, Orasje, which is separated from Croatia by the River Sava, was surrounded by Bosnian Serb forces and had a vital position on transport and communication lines between the Serb stronghold of Banja Luka and the Serbian capital Belgrade.
The town of Orasje was mainly populated by Bosniaks and the surrounding villages predominantly populated by Croats, so Croats and Bosniaks fought together against the Bosnian Serb Army to defend the municipality.
In 2016, ten former HVO fighters were arrested on suspicion of committing crimes against Serbs in Orasje from April 1992 to July 1993 in the town, sparking angry reactions from officials in Croatia.