Serbia Sentences Bosnian Serb Soldiers for Killing 11 Prisoners
In a retrial before the Belgrade Higher Court, Bosnian Serb soldier Joja Plavanjac was convicted of killing 11 people at a prison in Bosanska Krupa in Bosnia in August 1992, and his fellow ex-serviceman Zdravko Narancic of helping him.
This post is also available in: Bosnian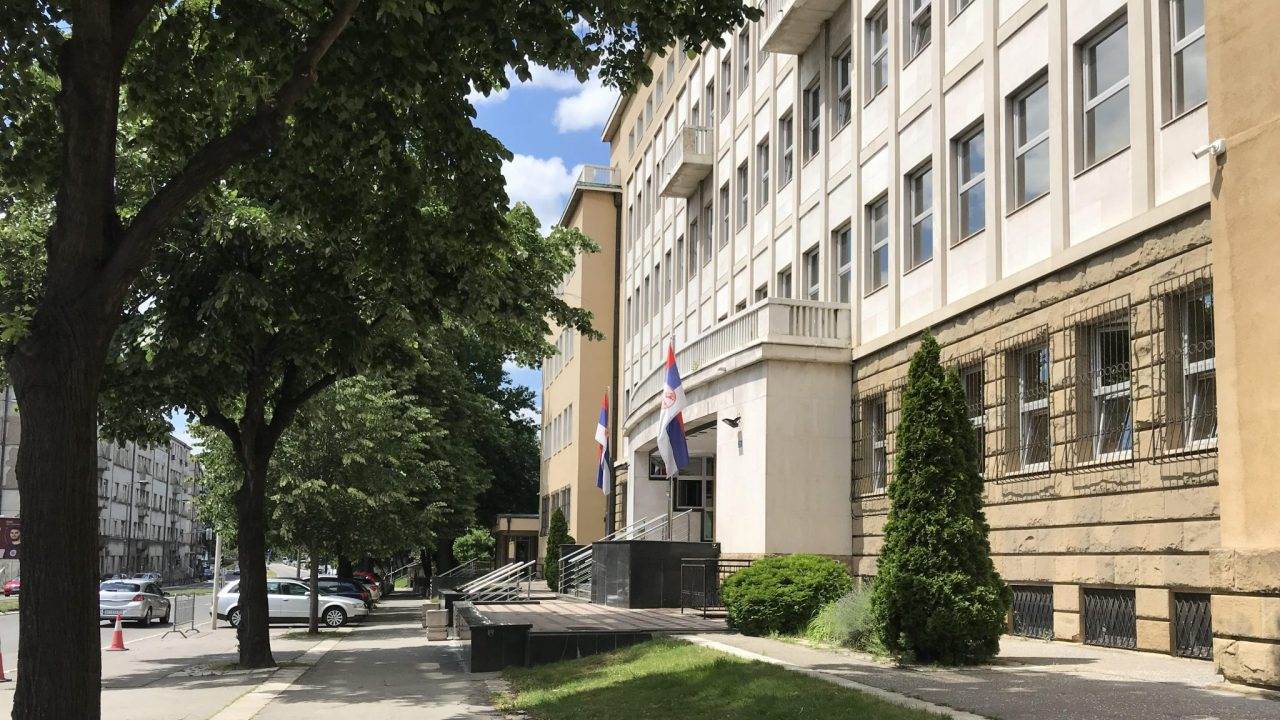 Belgrade Higher Court. Photo: BIRN
Belgrade's Higher Court on Monday sentenced Joja Plavanjac to 15 years in prison and Zdravko Narancic to 7 years in a retrial for their roles in the killings of 11 civilian detainees at a prison in Bosanska Krupa in Bosnia on August 3, 1992.
Plavanjac was convicted of killing the prisoners and Narancic of helping him.
Plavanjac and Narancic were sentenced for the same crime in November 2019, but in September 2020 the Appeal Court in Belgrade overturned the verdict and ordered a retrial.
During the retrial, seven defence witnesses appeared in court, some of them with family ties to Plavanjac, claiming that Plavanjac's father, Lazo Plavanjac, had committed the killings and that he told them so.
But Judge Mirjana Ilic said that their testimonies did not change the court's mind.
"The court did not accept the testimonies of [these] witnesses, considering them illogical, unconvincing and contradictory and aimed at helping Joja Plavanjac avoid guilt for this crime," Ilic said.
According to the indictment, the civilians were detained at a military prison set up in the Petar Kocic elementary school in Bosanska Krupa.
Narancic, a member of the Bosnian Serb Army's Eleventh Krupa Light Infantry Brigade, was a guard at the prison and let fellow soldier Joja Plavanjac into the school armed with a machine gun.
Plavanjac was initially looking for a Serb called Predrag Prastalo who had allegedly killed his mother, but as Prastalo had already been taken into custody in Banja Luka, Plavanjac killed 11 Bosniak civilians who were being detained at the school.
That evening, Narancic assisted with the removal of the bodies from the school. Their bodies were exhumed in 2006 from a mass grave in Zvecka in Sanski Most municipality.
Plavanjac and Narancic claimed that Plavanjac's father, Lazo, had killed the prisoners. They said that on the day of the killings, Plavanjac and his father came to the school and Lazo Plavanjac had insisted on seeing the man who killed his wife. Narancic let them in, but told them that Predrag Prastalo had already been transferred to Banja Luka.
Joja Plavanjac and Narancic went to an office to confirm this. While they were doing this, they heard shooting, ran out and saw that Lazo Plavanjac had shot the prisoners, they claimed.
Lazo Plavanjac died in 1999.
The case against the two defendants was transferred to Serbia from Bosnia and Herzegovina and the indictment was issued in Serbia in December 2017.