UN Court Dismisses Karadzic's Objections to UK Jailing: Lawyer
Former Bosnian Serb Radovan Karadzic's objections to serving his sentence in a Britain prison, where he claims he could be attacked by Muslim extremists, have been rejected by the Hague war crimes court, his lawyer said.
This post is also available in: Bosnian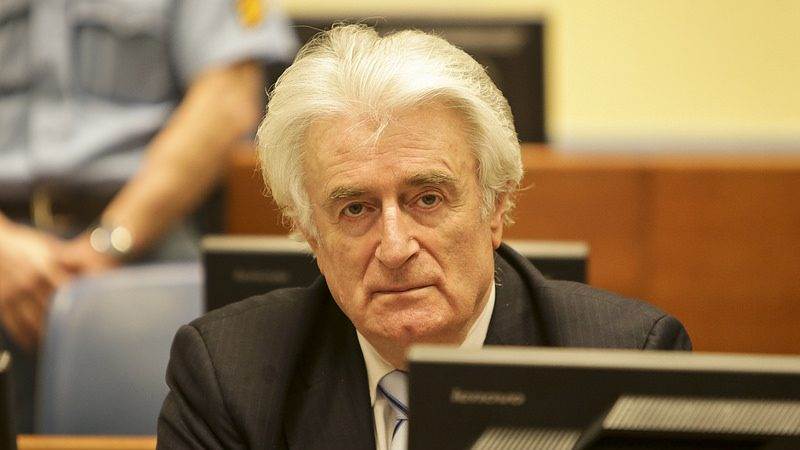 Radovan Karadzic's lawyer Peter Robinson told BIRN on Friday that the Mechanism for International Criminal Tribunals in The Hague has not agreed to the wartime Bosnian Serb political leader's demand to serve his sentence in a country other than Britain, where he feels his life could be in danger.
Robinson said that the president of the UN court "did not address the substance of our objections, he only stated (in a footnote) that he had considered them. No reasons were given."
The court said in its decision to send Karadzic to a prison in Britain to complete his sentence for genocide and other wartime crimes that it had already considered objections beforehand.
Karadzic's lawyers had claimed he could become the target for a potentially deadly revenge attack by Muslim prisoners because of his conviction for wartime crimes against Bosnian Muslims, and described the decision to transfer him to a British jail as "tantamount to a death sentence".
They cited an attack at a jail in Britain in 2010 on Bosnian Serb Army general Radislav Krstic, whose face and neck were slashed by three Muslim prisoners in his cell.
They also said that to keep Karadzic safe from attack, he would have to be kept in conditions similar to solitary confinement.
The former Bosnian Serb president was sentenced to life in prison in March 2019 for the genocide of Bosniaks from Srebrenica, the persecution of Bosniaks and Croats across the country during wartime, terrorising the population of Sarajevo during the siege of the city, and taking UN peacekeepers hostage.