Bosnian Serbs Honour Controversial Nobel-Winning Author Handke
The Bosnian Serb authorities presented an award to Austrian Nobel Prize-winner Peter Handke, who has been accused of sympathising with Slobodan Milosevic and downplaying the Srebrenica genocide.
This post is also available in: Bosnian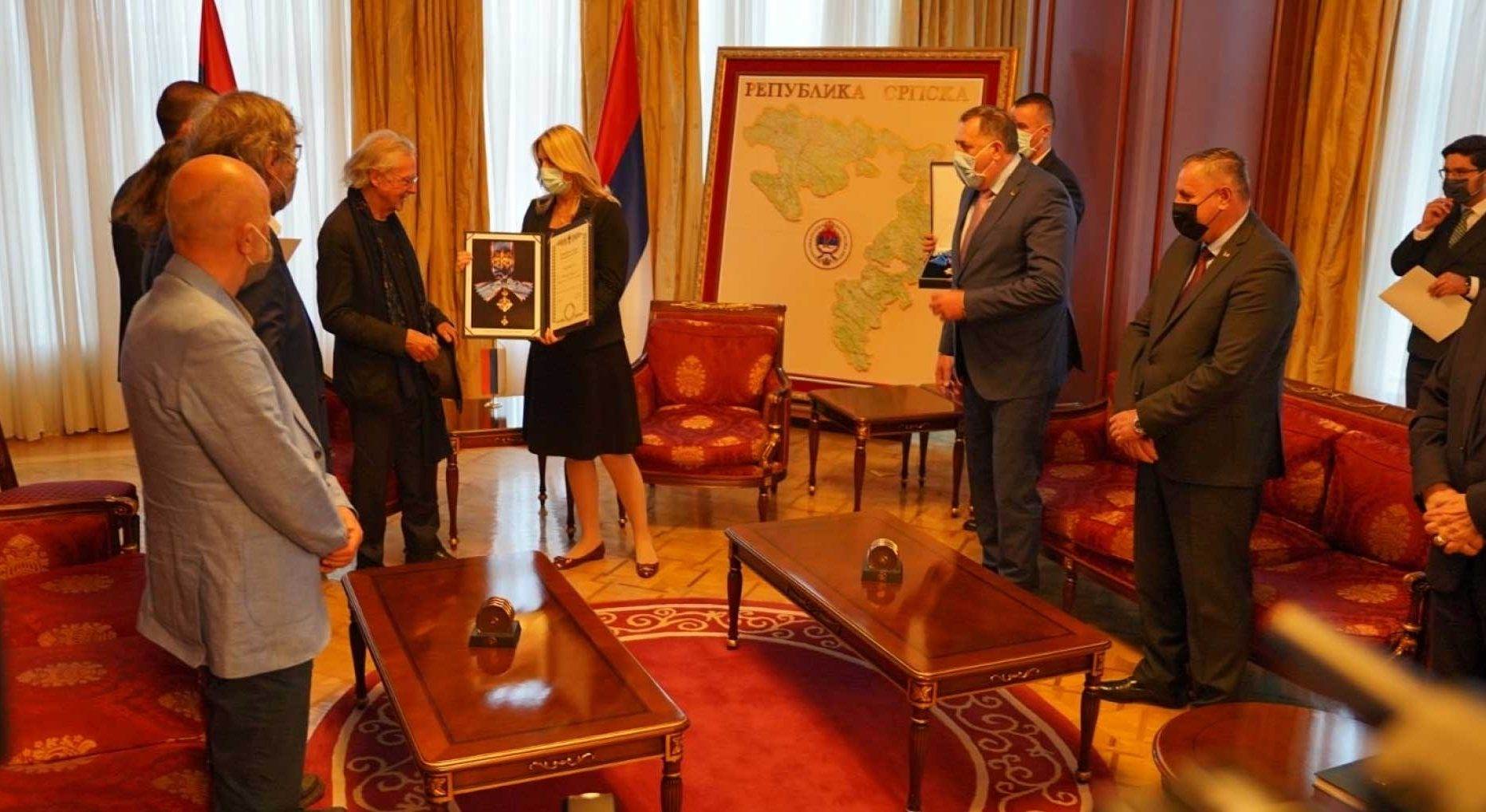 Peter Handke receiving the Order of Republika Srpska in Banja Luka. Photo: BIRN BiH.
The president of Bosnia's Serb-dominated Republika Srpska entity, Zeljka Cvijanovic, presented controversial Austrian author Peter Handke with the Order of Republika Srpska on Friday in Banja Luka for "exceptional work and contribution in the field of cultural and spiritual development".
The Austrian Nobel laureate, who has been accused of downplaying wartime atrocities by Serb forces, was welcomed to the Republika Srpska government building by Bosnian state presidency member Milorad Dodik and Republika Srpska Prime Minister Radovan Viskovic.
"I am happy to be here. This is a big moment for me," Handke said after the meeting, the Republika Srpska news agency SRNA reported.
He then visited a monument built in his honour in the yard of the Integral hotel in central Banja Luka.
Handke had arrived to receive the award accompanied by film director Emir Kusturica, who caused bemusement by putting a surgical face mask over his eyes instead of his nose and mouth at the meeting with the Republika Srpska officials.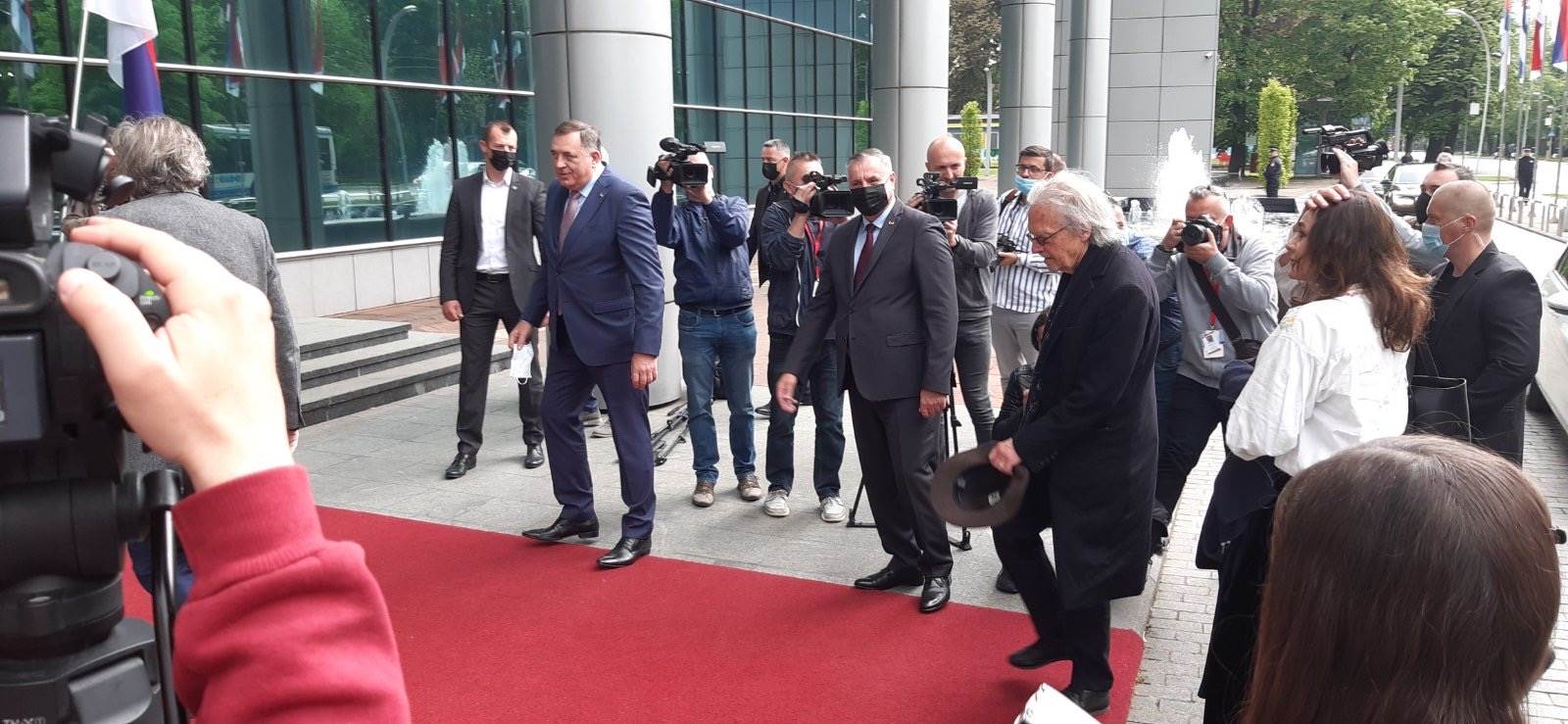 Austrian Nobel Prize-winner Peter Handke with Republika Srpska officials. Photo: BIRN BiH 
Handke's Nobel award for literature in 2019 was highly controversial and sparked protests by Bosnian war victims' groups because he has expressed doubts about atrocities committed by Bosnian Serb forces during the siege of Sarajevo and the Srebrenica massacres.
He also wrote what was seen as a pro-Serb book about the Balkan wars entitled 'A Journey to the Rivers: Justice for Serbia'.
In 2006, after Slobodan Milosevic died during his war crimes trial, the Austrian author made a speech at the Serbian leader's funeral in his hometown Pozarevac.
It has also emerged that Handke was granted a Yugoslav passport under Milosevic's regime.
Mats Malm, the head of the Swedish Academy, defended the controversial decision to award the prize to Handke, the author of various critically-acclaimed novels and the script of Wim Wenders' film 'Wings of Desire', by saying that he had made "provocative, unsuitable and unclear comments" but had not glorified violence or supported the Srebrenica massacres.
The Nobel award was warmly welcomed by officials in Serbia and Republika Srpska.