Bosnian Soldier's Appeal Against War Rape Conviction Rejected
The Constitutional Court rejected an appeal from former Bosnian Army soldier Mirsad Menzilovic, who was sentenced to six years in prison for raping a minor in Sarajevo in 1993.
This post is also available in: Bosnian (Bosnian)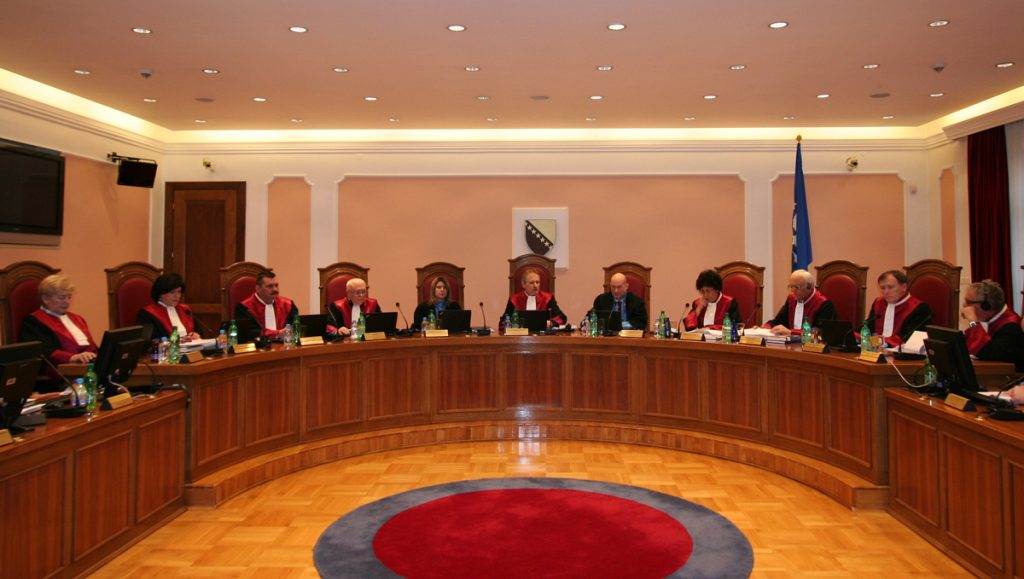 The Constitutional Court of Bosnia and Herzegovina. Photo: The Constitutional Court of Bosnia and Herzegovina
The Constitutional Court of Bosnia and Herzegovina has ruled that Mirsad Menzilovic's right to a fair trial was not violated and upheld his conviction for raping a teenage girl in the capital Sarajevo in May 1993.
At the original trial in 2018 and at a retrial in 2019, Menzilovic was found guilty of raping the girl alongside another former Bosnian Army soldier, Samir Kesmer.
The 2018 verdict said that the court determined that Menzilovic and Kesmer "beat and insulted [the victim] on the grounds of her ethnicity and raped her, while threatening her with murder, in a building in Sarajevo".
The Constitutional Court ruling, made on April 7 but only made public afterwards, found that the regular courts provided detailed, clear and substantiated explanations of their decisions in terms of the evidence presented in the case and its legal validity, and that their assessment of the evidence did not look arbitrary or unacceptable.
Kesmer and Menzilovic were initially sentenced to five years in prison each, but the verdict was quashed on appeal and they were retried.
Under the retrial verdict, they were sentenced to six ears each and ordered to pay a total of 30,000 Bosnian marks (15,400 euros) the victim in compensation.
The Constitutional Court's decisions are final and binding.