Republika Srpska Probe of Terrorism Financing Suspect Continues
The Republic Public Prosecutor's Office in Bosnia's Serb-dominated Republika Srpska entity said it is still conducting an investigation into Zikrija Krkic for allegedly financing terrorism, after a Norwegian court jailed him for murder.
This post is also available in: Bosnian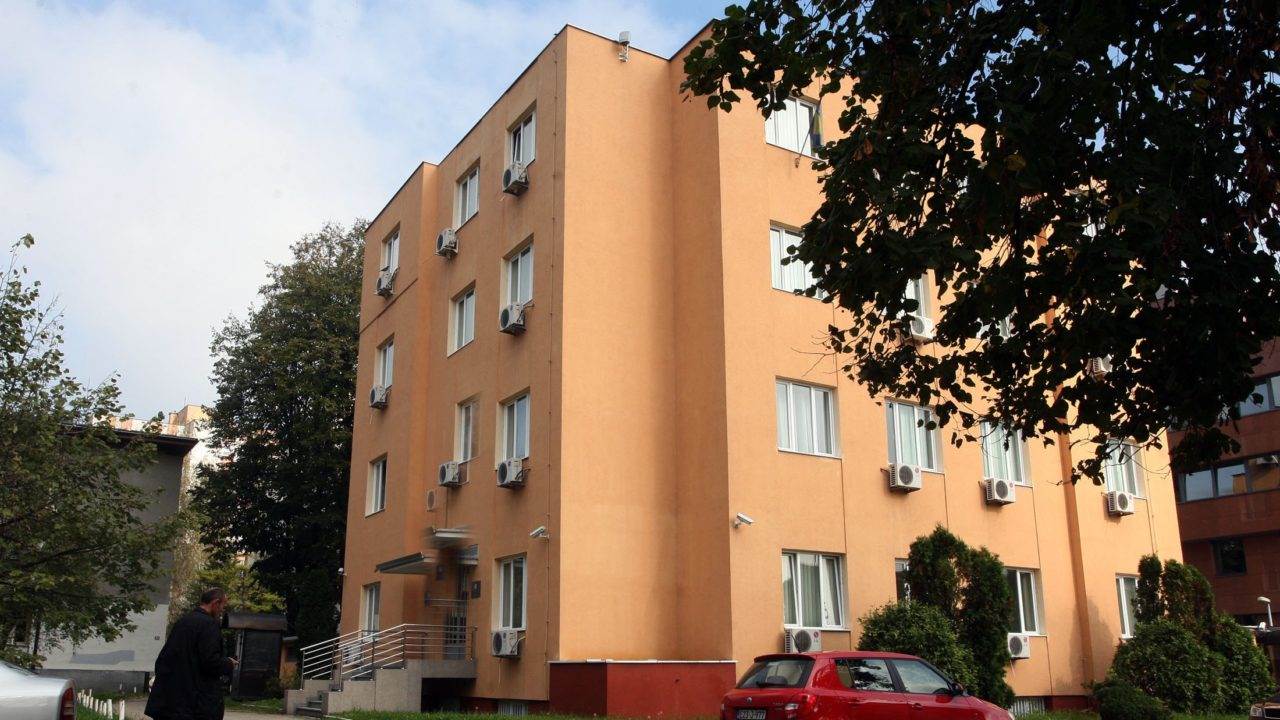 The Republic Public Prosecutor's Office of Republika Srpska. Photo: BIRN BiH
The Republic Public Prosecutor's Office told BIRN Bosnia and Herzegovina that an investigation is still underway after a police report raised suspicions that Zikrija Krkic was involved in financing terrorism.
"Through an inspection of a register kept by the Special Section of the prosecution, it has been determined that an investigation against the person in question is underway. In order to protect the investigation, the prosecution cannot provide any further information," the Republic Public Prosecutor's Office said.
According to police information, Krkic is in Norway, where he was sentenced to 21 years in prison under a first-instance verdict in August 2020 for a double murder near Prijedor.
In August 2018, the Republika Srpska Interior Ministry filed an amended report to the Public Prosecutor's Office accusing Krkic of "financing a terrorist act".
In September 2018, a meeting was held with a Norwegian team of investigators in conjunction with the proceedings in the double murder case, where the joint use of evidence material was agreed.
The Republic Public Prosecutor's Office did not respond to a part of BIRN's inquiry into whether any pieces of evidence related to terrorism financing have been exchanged with the Norwegian investigators.
The Republika Srpska Interior Ministry has confirmed that, on December 7, 2017, it they filed a report expressing suspicion that Krkic "paid large amounts of money suspected to have been used for the commission of criminal acts in the field of terrorism on several occasions in the period from November 2011 to August 2016". The report was then amended in August 2018.
The report states that Krkic paid amount of money into a man called Husein Bilal Bosnic's account, knowing that it would be used for "public incitement to terrorist activity, recruitment for terrorist activity and organising a terrorist group".
Bosnic has previously been sentenced by the Bosnian state court to seven years in prison for recruiting and inciting terrorism, as well as organising terrorist groups, by giving speeches in 2013 and 2014 aimed at encouraging members of the Salafi Muslim community to join the so-called Islamic State.
The Republika Srpska Interior Ministry told BIRN that all the evidence material related to the criminal offences committed in Republika Srpska has been put at the disposal of Norwegian investigators.
"The investigation into him was consolidated in Norway. The Norwegian court imposed a prison sentence on him," the Interior Ministry said.
But according to media reports from August 2020, the District Court in Drammen in Norway sentenced Krkic to 21 years for a double murder after having taken over the case from Bosnia, and the financing of terrorism was not mentioned at all.
In the double murder case, the District Prosecution in Banja Luka initially accused Krkic of having killed Muharem Balic and Almir Redzic with an automatic rifle at the San café in Trnopolje on July 28, 2014.
Under the first-instance verdict, he was acquitted, but following an appeal, the Supreme Court of Republika Srpska quashed the acquittal and ordered a retrial.
Krkic in the meantime left for Norway, where he has citizenship. In Norway he was sentenced to six years in prison for domestic violence – the physical abuse and mistreatment of his wife and five children.
A recent analysis by BIRN showed that police agencies have filed reports about the financing of terrorist activities in the past few years, but no one has yet been charged. Some of the cases were subsequently classified as other criminal offences associated with terrorism.