Bosnian Serb Chetniks Plead Not Guilty to Inciting Hatred
Three members of the Ravna Gora Movement, a Serb nationalist Chetnik organisation, pleaded not guilty to inciting ethnic and religious hatred at a uniform-clad rally in the eastern Bosnian town of Visegrad in 2019.
This post is also available in: Bosnian (Bosnian)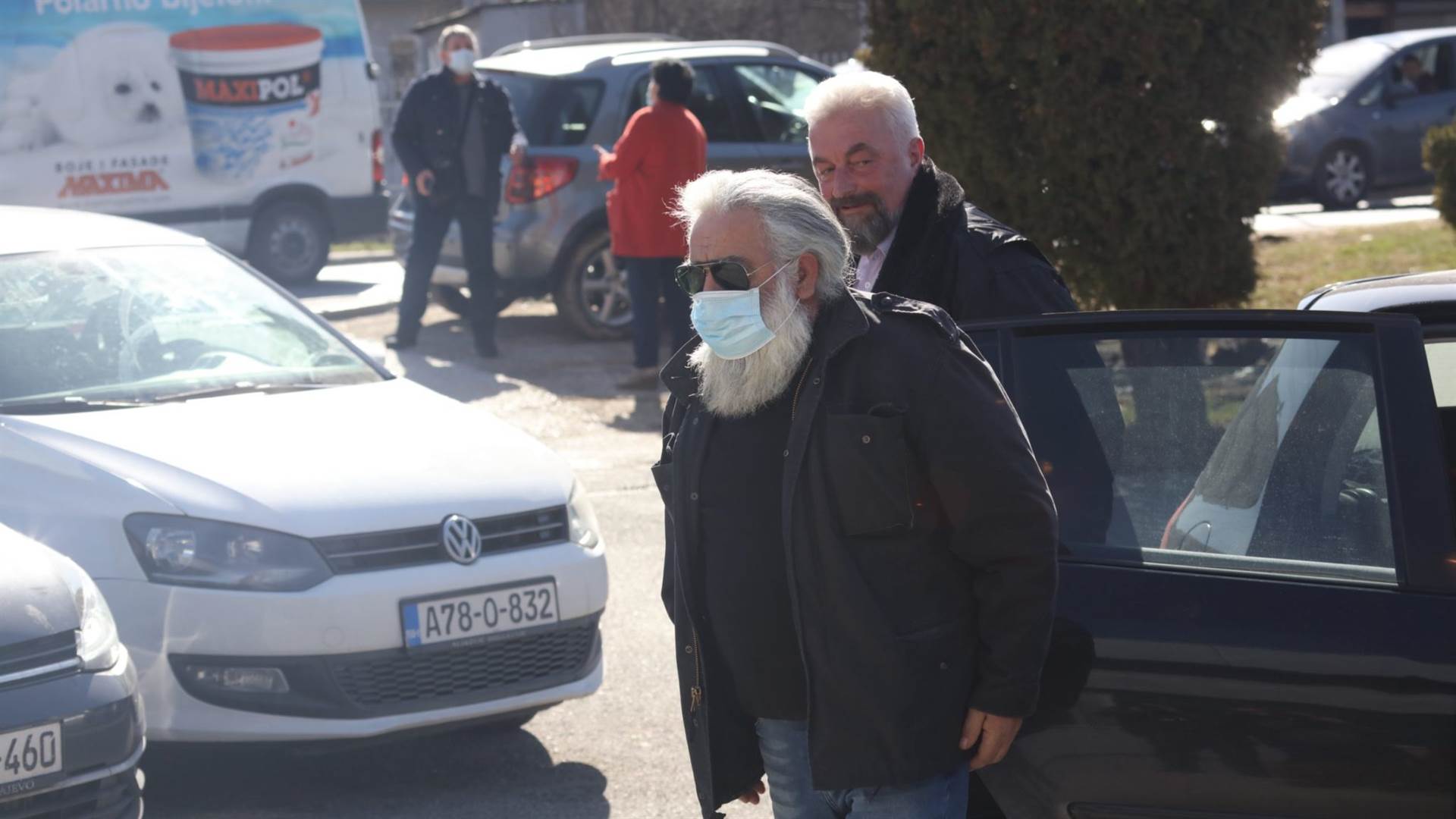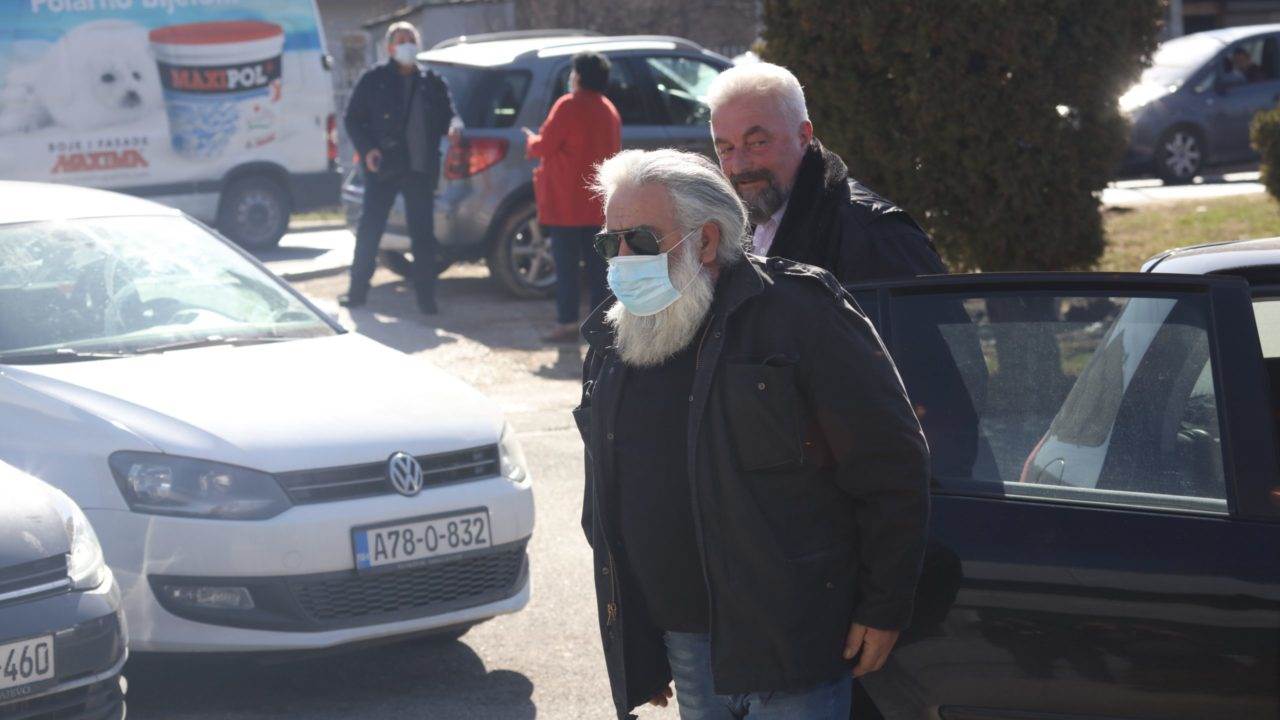 Aleksic and Risto Lecic outside the Bosnian state court in Sarajevo. Photo: BIRN.
Ravna Gora Movement members Dusan Sladojevic, alias Krvce and Cica, Slavko Aleksic, alias Vojvoda, and Risto Lecic pleaded not guilty at the Bosnian state court on Monday to charges of inciting ethnic, racial and religious hatred, discord and intolerance at gatherings in the town of Visegrad and the nearby village of Dobrunska Rijeka in March 2019.
"I plead not guilty," Sladojevic said, while Aleksic said: "The same as Dusan, not guilty." Lecic also said he pleaded not guilty.
Members of the Ravna Gora Movement – widely known as the Chetniks – rallied in Visegrad on March 10, 2019 wearing black uniforms and reportedly singing ethnically provocative songs.
The indictment alleges that the three defendants participated in incidents that "caused distress and fear among the population in Bosnia and Herzegovina, particularly [post-war] returnees and residents of Visegrad and surrounding places".
The prosecution accuses Lekic of singing a song that glorified the Chetnik movement with "lyrics that expressed threats or violence".
AFP news agency reported at the time that the Chetniks were filmed singing that "the River Drina will be bloody again". Visegrad, which is located by the River Drina, was the scene of war crimes by Serbs against Bosniaks in 1992.
The Chetnik rally is held annually to commemorate the day on which Dragoljub 'Draza' Mihailovic, the leader of the World War II Chetnik movement, was caught by the Yugoslav Communist authorities in 1946.
During WWII, Mihailovic's forces committed war crimes and other atrocities, including crimes against Bosniaks in the Visegrad region.
He was executed in Belgrade in 1946 but was controversially rehabilitated by a Serbian court in 2015 on the grounds that his trial under the Communist regime was politically motivated.
The Chetnik gathering did not take place in Visegrad in 2020 because of the coronavirus pandemic.