Laws and counter-terrorism strategies in the Balkans demonstrate a failure on the part of governments to take seriously the threat from far-right extremism, according to a BIRN analysis.
This post is also available in: Bosnian
His dog was kicked, but Culibrk escaped unhurt. Whenever he has reported such incidents, however, the police have not classified them as far-right attacks.
Indeed, despite graffiti scrawled across Prijedor in honour of far-right organisations such as 'Blood and Honour' and 'Combat 18', police in the town told BIRN they are not aware of the presence of any far-right or neo-Nazi organisations. The same goes for Mostar in the south of the country, where BIRN has documented the presence of far-right organisations but they pass unrecognised as such by local authorities.
For years, Bosnia's security ministry has warned about the operations of far-right organisations. Yet the country's official counter-terrorism strategy, which encompasses the fight against violent extremism, makes no mention of far-right extremism.
The omission is indicative of a failure on the part of governments across the Balkans – in contrast to the West – to recognise the threat posed by far-right organisations, according to the findings of a BIRN analysis, choosing instead to focus on Islamist extremism.
Blood and Honour, whose name can be found scrawled on walls across the predominantly ethnic Serb town of Prijedor, is one of 23 far-right groups active in neighbouring Serbia, according to a 2018 study supported by Open Society Foundations and titled 'Where Does Extremism Live?'
But such groups represent only "the tip of the iceberg," said Marija Srdic of the Anti-Fascist Coalition of Serbia. "They are the most visible to the public."
Srdic said that research conducted in 2018 painted a worrying picture in which far-right crimes in Serbia frequently go unpunished, suggesting authorities are turning a blind eye.
"By acting in such a way or, rather, not acting, crimes are left unpunished and a dangerous message is sent to society that spreading racial, national, religious hatred is acceptable and that such behaviour is 'normal,'" she told BIRN.
Searching for a 'scapegoat'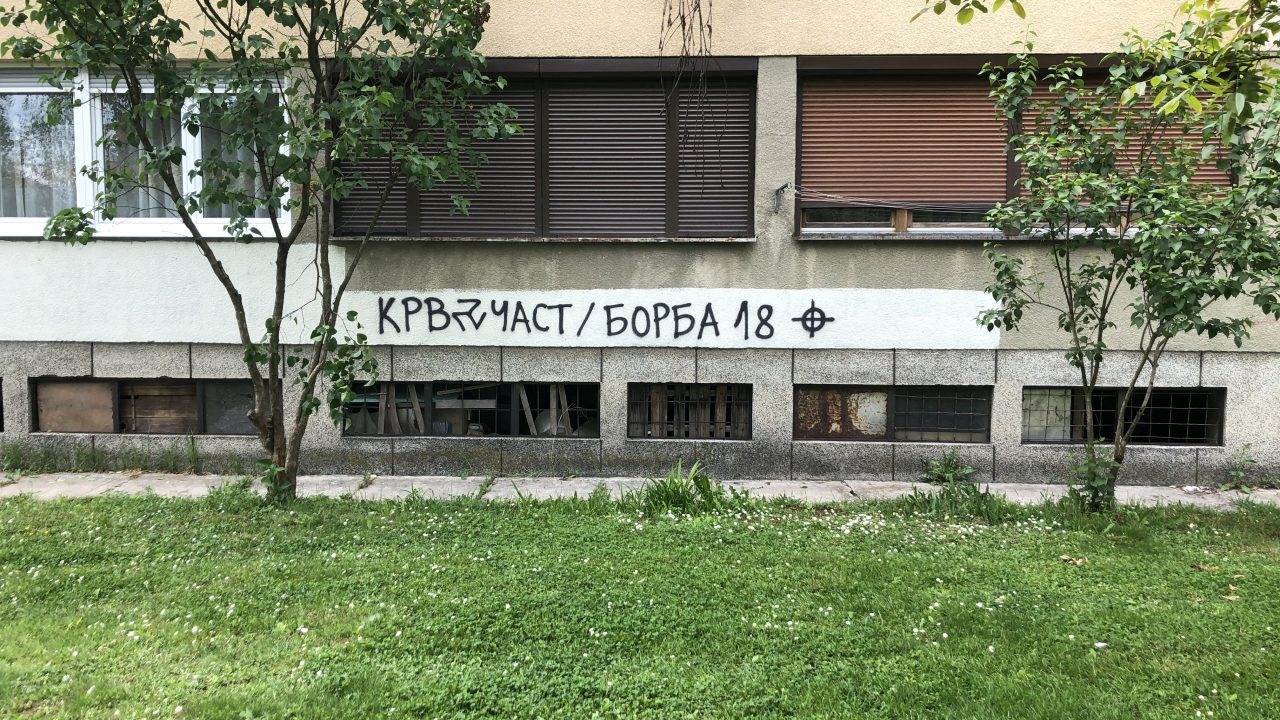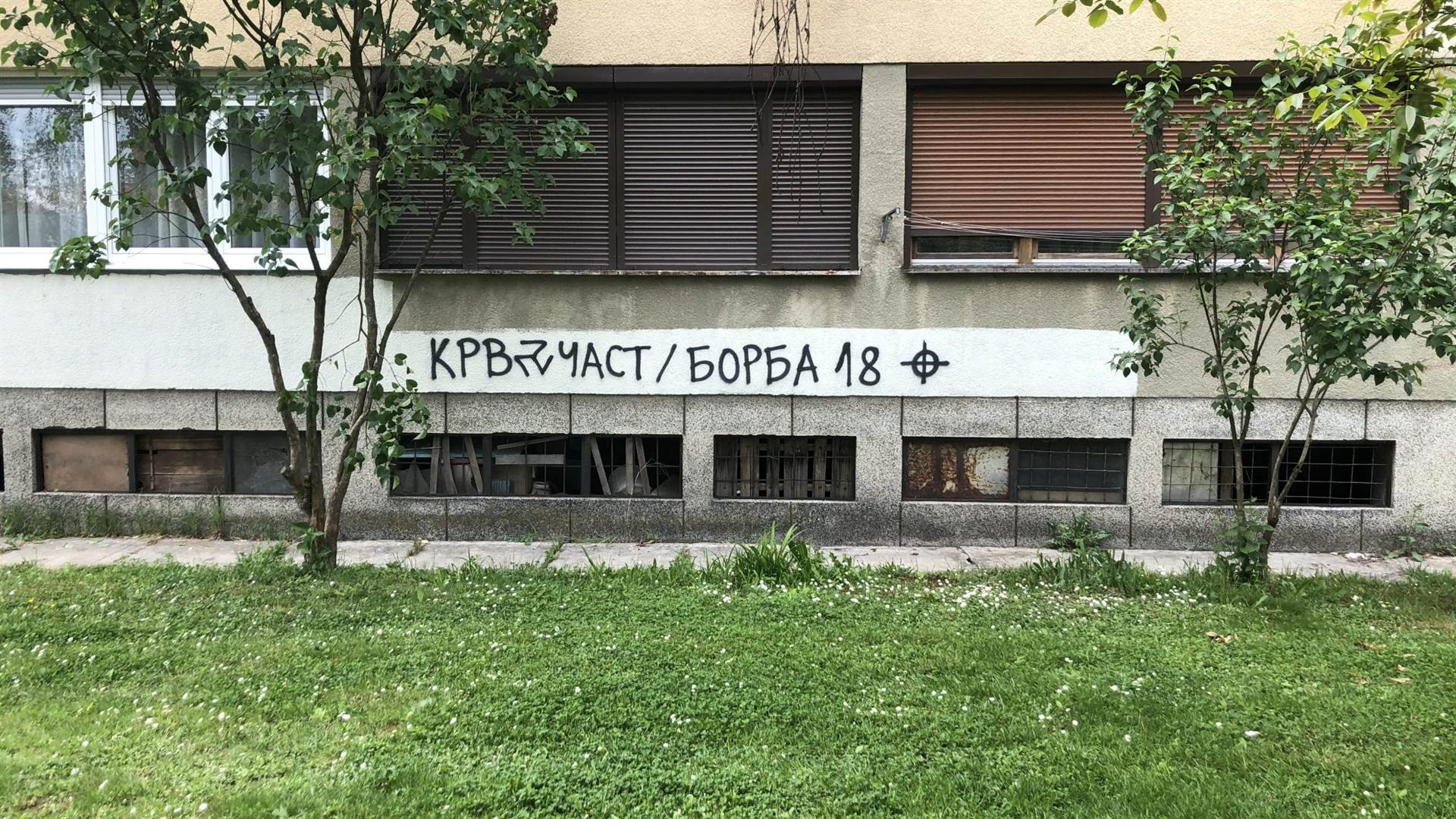 Graffiti of far-right organisations "Blood and Honour" and "Combat 18" in Prijedor. Photo: BIRN
In Serbia, the law states that organisations that use "neo-Nazi or Fascist symbols" can be deleted from the official state register and that anyone displaying such symbols can be fined.
Such symbols are banned in many countries, including France, Germany and Austria, but not in Bosnia, Montenegro, North Macedonia or Albania.
Such bans are "symbolic and important," said Matthew Feldman, director of the UK-based Centre for Analysis of the Radical Right, "as by that you show support for ethnic and religious minorities."
"You show to them they have civic rights in the country, but also, of course, in some cases, it gives tools to the police, to prosecutors to be able to make cases for people who, before these things were outlawed, weren't doing criminal acts," he told BIRN.
Far-right groups "can attack anyone," Feldman said, but particularly "those people who are ethnic and religious minorities in their own country, or they are sexual minorities or they are coming from left-wing groups."
A similar ban and amendments to the Criminal Code to sanction infringements have previously been tabled in Bosnia but have still to pass the national parliament, in which representatives of all three 'constituent' peoples – Bosniaks, Serbs and Croats – must agree.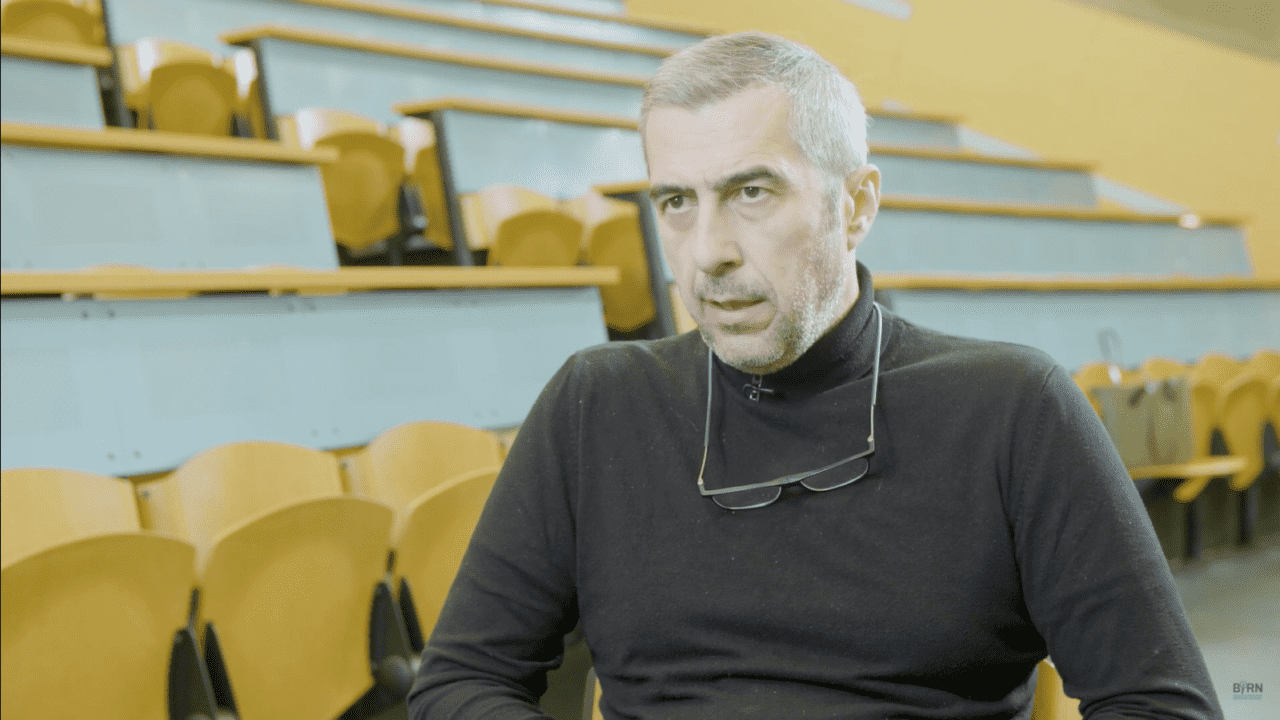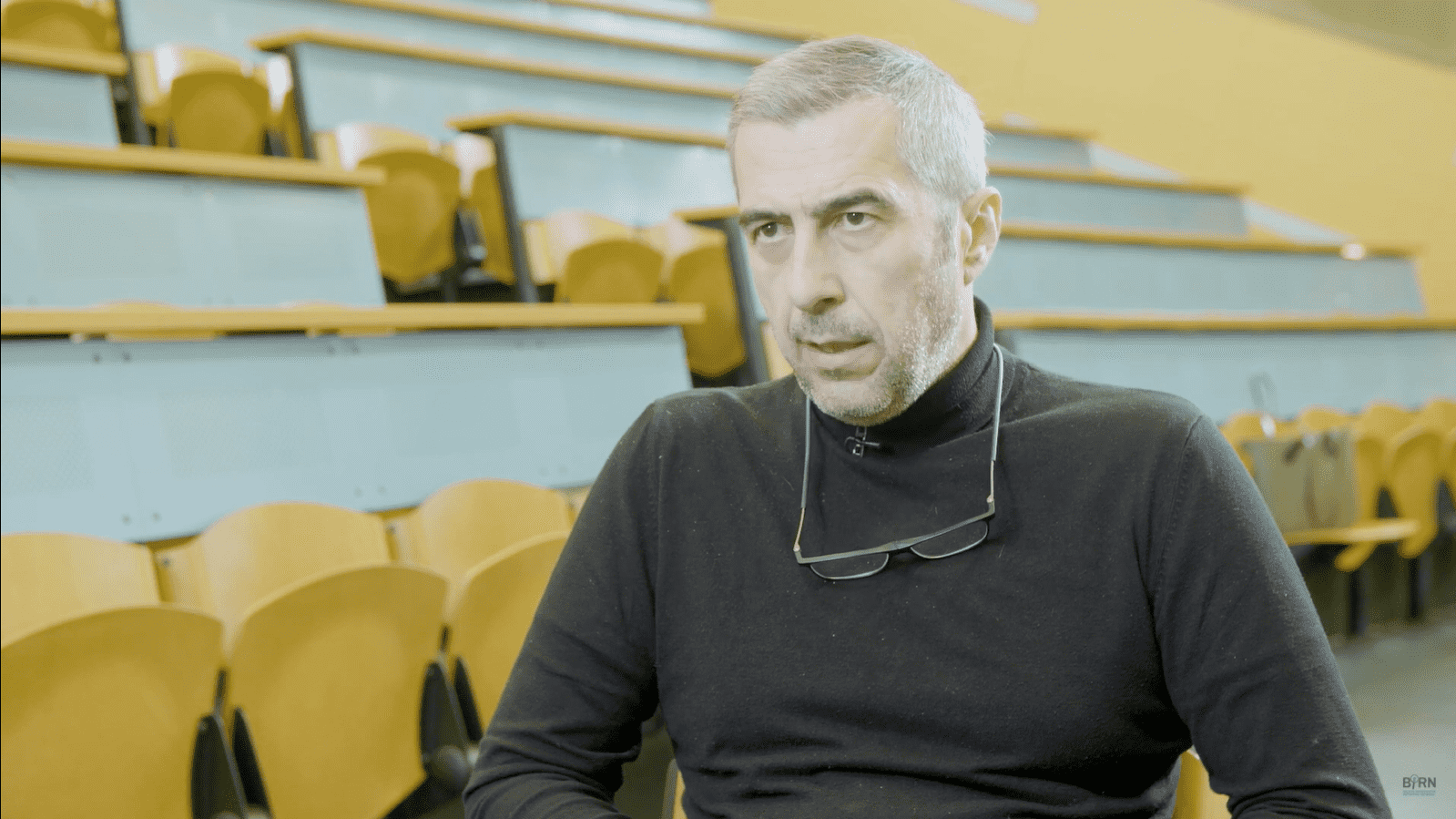 Dino Abazovic, professor at the Faculty of Political Sciences in Sarajevo. Photo: BIRN
Sociologist Dino Abazovic, professor at the Faculty of Political Sciences in Sarajevo, said Bosnia provided fertile soil for the development of right-wing and far-right ideologies, which he said thrived on identifying "a scapegoat".
"A scapegoat is most often found among minorities, foreigners, someone who is considered different, those who do not belong here," Abazovic told BIRN. "It is only a matter of time when one of those far-right actors will start pointing fingers."
An obvious candidate is the migrants and refugees crossing the Balkans en route to Western Europe.
According to Srdic, in Serbia "we can already see patrols chasing migrants and announcing the 'cleaning' of the park in front of the Faculty of Economy," a gathering point for many migrants and refugees in the capital, Belgrade.
"This society is actually steeped in violence," Srdic warned. "The bad consequence of the long-running situation is that we no longer know where the threshold is, we are actually no longer sensitive to violence."
According to Srdic, far-right ideologies in Serbia manifest themselves in two ways – in groups with a "Nazi or skinhead prefix" that Srdic says are part of a broader European context, and those "with a Serbian prefix", which she said was "disastrous for Serbia".
Far-right symbols are less common in Albania, but experts say this may change as migrant and refugee numbers grow.
Gjergji Vurmo, director of the Institute for Democracy and Mediation in Tirana, said that a 2018 study revealed major potential for non-religious extremism in Albania.
"In fact, nearly one third to one half of Albanians would justify actions going beyond the bounds of the law," Vurmo told BIRN. "This means there is a lot of potential for populist narratives and narratives against 'the establishment', including far-right ideologies and groups."
Political connections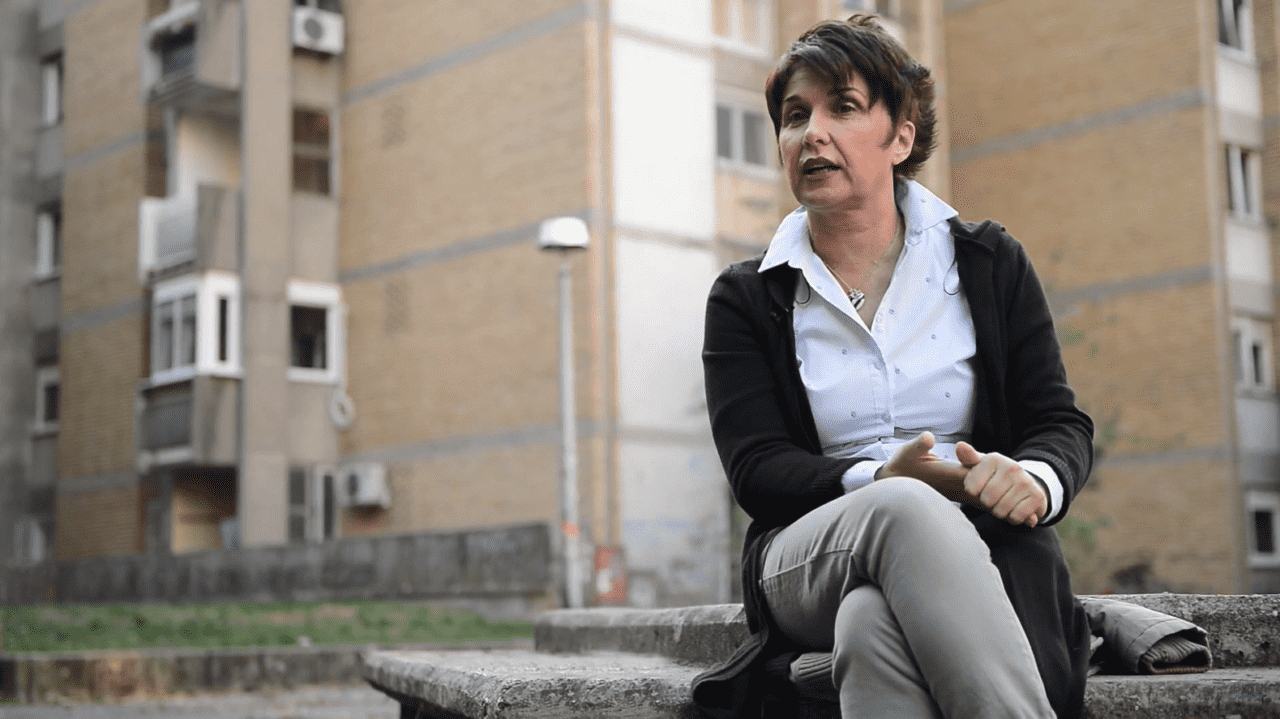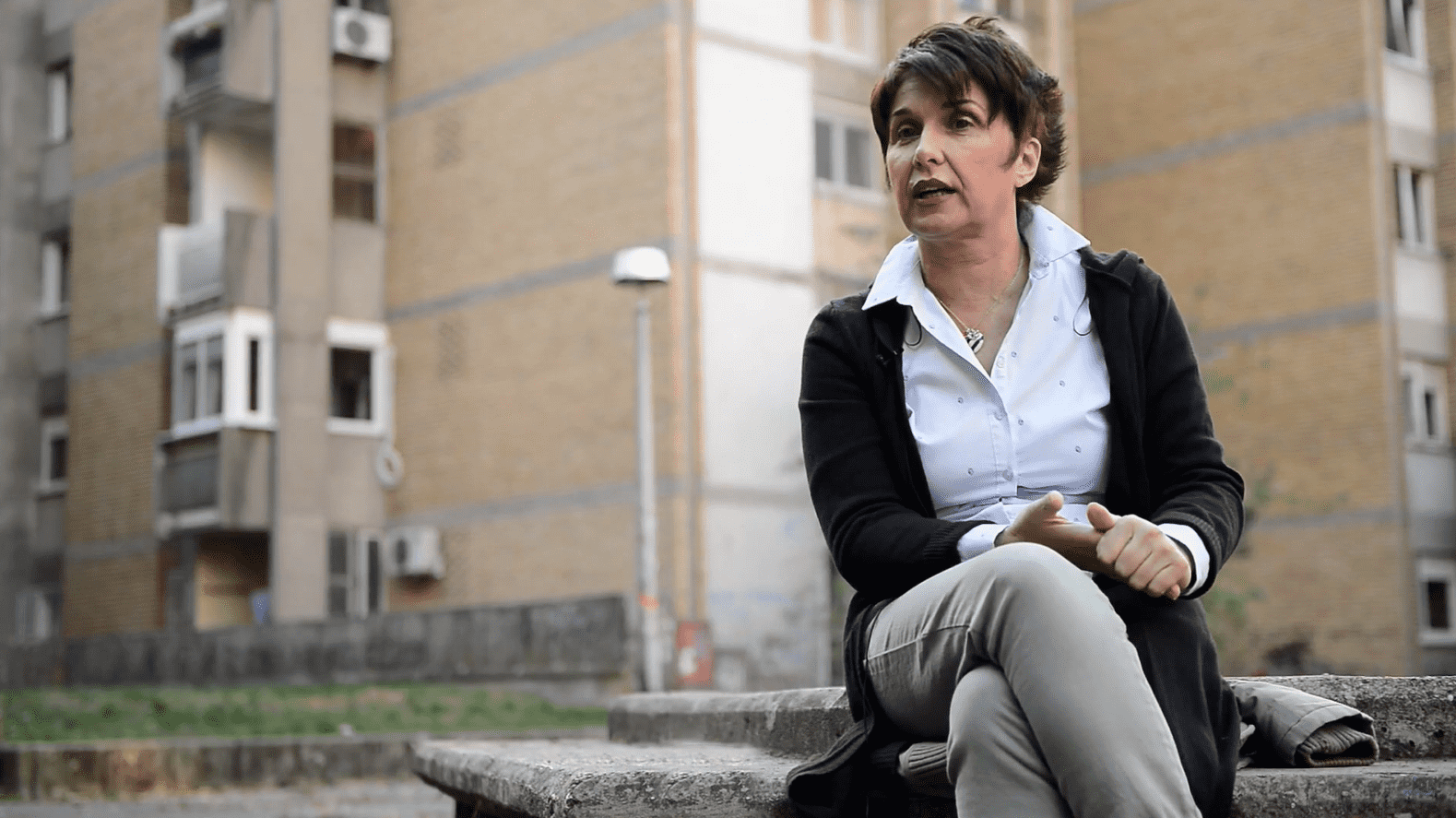 Marija Srdić, Anti – Fascist Coalition of Serbia. Photo: BIRN
According to Srdic, Blood and Honour in Serbia is part a larger international group, which, alongside Combat 18, was banned in Canada in the wake of a gun attack in March 2019 by a white supremacist on two mosques in Christchurch, New Zealand, in which 51 people died. Combat 18 was also banned in Germany in early 2020.
In Serbia, Blood and Honour is based primarily in the capital, Belgrade, and the northern city of Novi Sad and most often operates online, Srdic told BIRN.
The group has been known to organise concerts, under the radar, for its followers; the last one was planned for October 2020 but was cancelled after the event was made public by the Association of Communist Youth of Yugoslavia, SKOJ.
A similar concert was announced last year on a blog promoting the ideology and activities of Blood and Honour in predominantly Serb-populated Republika Srpska, one of two entities that make up Bosnia. BIRN was unable to ascertain whether the concert went ahead.
Srdic said that not all far-right organisations operating in Serbia had been identified.
Some groups, she told BIRN, "are registered NGOs or associations of citizens".
"So those organisations are legitimate and often supported by various funds and domestic and foreign institutions. They get so-called legitimate support for their activities."
The operations of two groups – Obraz and Nacionalni Stroj – were banned in 2011 and 2012 respectively by Serbia's Constitutional Court. At the time, prosecutors also asked the court to ban the Serbian People's Movement 1389 in Belgrade and the Arandjelovac branch of the 'Nashi' movement, but the request was rejected.
To get around the ban, Obraz altered its name and, in 2019, officially registered with authorities.
Reflecting the tacit political backing some far-right groups enjoy, a prominent member of another right-wing group SNP 1389, Misa Vacic, was briefly employed in 2016 as an adviser in a government department dealing with the former Serbian province of Kosovo, though his contract was terminated shortly after news leaked to the press.
In late 2017, Vacic founded Serbian Right, which has since run for election at the municipal and national level.
Banned on paper
In Montenegro, the interior ministry in 2016 banned the Serb nationalist organisation Ravnogorski Pokret, a group rooted in the World War Two-era Serb nationalist 'Chetnik' movement.
"They advocate an ideology that represents a threat to the independence, sovereignty and constitutional arrangement of Montenegro," the ministry said.
The decision was taken after a complaint by the NGO Gradjanski Savez, which said the organisation was associated with WWII fascist ideology "known for hate and war crimes against ethnic minorities and the Partisan movement."
But Milos Vukanovic of the Centre for Civil Education in Podgorica said the ban had little effect.
"Although the registration of the Chetnik movement is prohibited, its activities are not essentially eradicated," he told BIRN. "The Chetnik movement and other similar organisations spread their ideals more and more aggressively. During the last decade they have developed an entire network of activities."
Some participants in Montenegro's ruling coalition, which took power in late 2020, are known to have attended gatherings of the Ravnogorski Pokret, such as the party New Serb Democracy.
Journalist and security expert Aleksandar Srbinovski said such trends were apparent in North Macedonia too, though not to the degree seen in countries like Serbia.
"Depending on whether such groups are Macedonian or Albanian, they are characterised by extreme hate towards the neighbouring peoples and Roma and spread the ideas of 'clean Macedonia' or 'Ilirida' [a would-be state some Albanians aspire to create in western parts of North Macedonia]," Srbinovski told BIRN.
But just as in other countries in the region, North Macedonia's official counter-terrorism strategy makes no mention of the threat from far-right organisations.
PREVEX, a European Union-funded project looking at approaches to preventing violent extremism in the Middle East, North Africa and the Balkans, said in a report that Serbia had been encouraged by "some international stakeholders" to acknowledge right-wing extremism in its strategic documents, but so far without result.
Experts say this is all the more worrying given the large proportion of violent attacks in parts of the West that are attributed to far-right extremists.
In the United States, for example, far-right "terrorists" carried out 67 per cent of "terrorist attacks" in the country between January and August 2020, according to the Centre for Strategic and International Studies, CSIS.
North Macedonia's interior minister, Oliver Spasovski, said extremism posed "a real danger".
"Irrespective of their political, ideological or religious background, the existence of extremist individuals and groups, as well as spread of radical stands and ideas in the region, points to a real danger from acts of violence with elements of terrorism," Spasovski told BIRN.
This publication was produced with the financial support of the European Union. Its content is the sole responsibility of BIRN and does not necessarily reflects the views of the European Union nor of Hedayah.