Bosnian Serb Ex-Soldier Charged over Prisoner Abuse, Killings
Former Bosnian Serb Army soldier Branislav Gavrilovic was charged with ordering the killing of civilians and abusing Bosniak and Croat prisoners in the Ilidza and Hadzici areas in 1992 and 1993.
This post is also available in: Bosnian (Bosnian)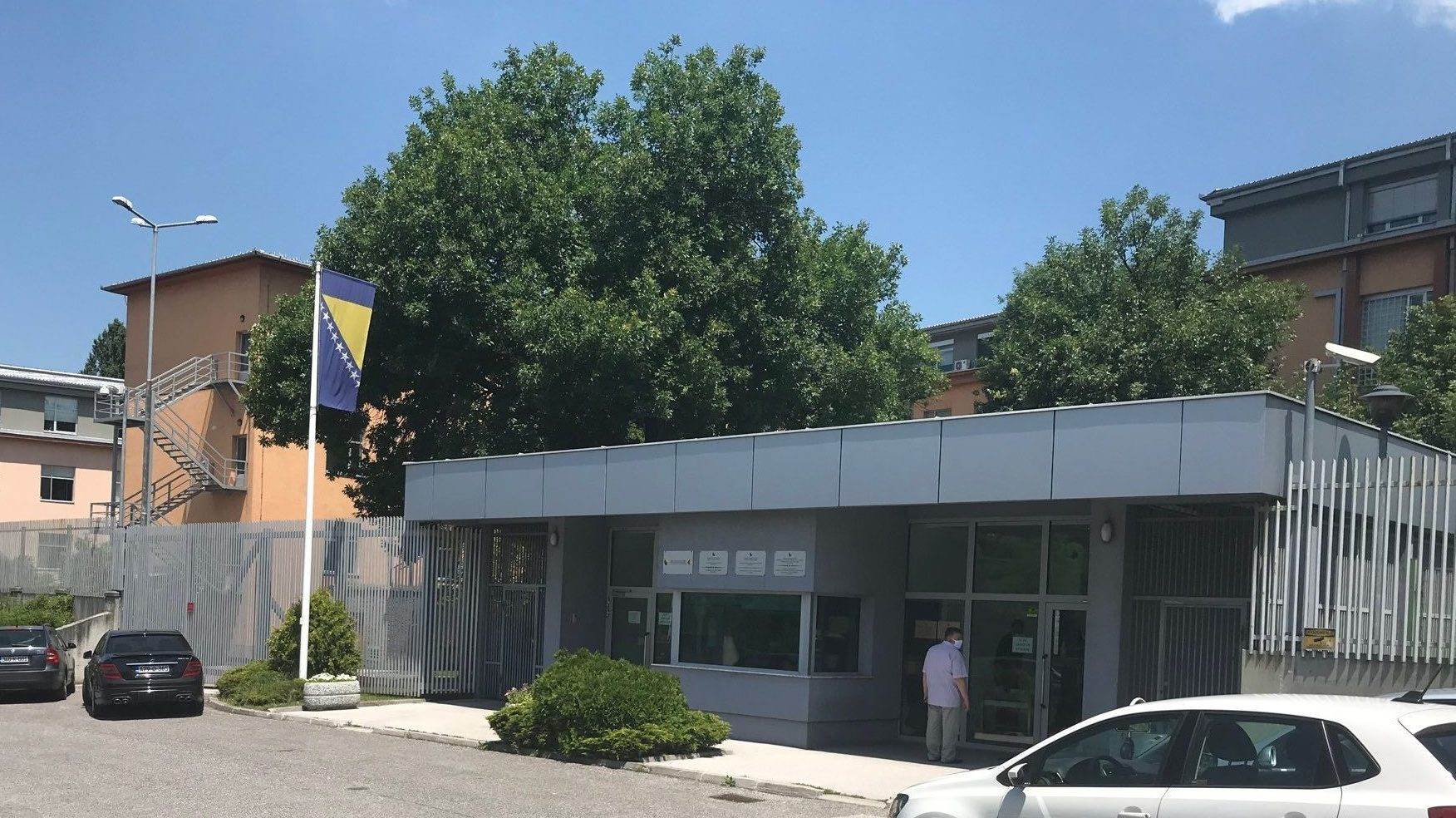 Court and Prosecutor's Office of BiH. Photo: BIRN BiH
The Bosnian state prosecution on Tuesday charged Branislav Gavrilovic, alias Brne, with committing a war crime against civilians and prisoners of war while he was the commander of the Brnet's Chetniks military unit, which was part of the Bosnian Serb Army's First Igman Brigade.
The prosecution said that during an attack on the Otes settlement in the Ilidza municipality near Sarajevo at the beginning of December 1992, in which members of the Brnet's Chetniks unit took part, a "wounded and immobile" Bosniak was "shot dead in the presence of the accused by a subordinate member of [Gavrilovic's] unit".
Gavrilovic is also charged with personally participating in the abuse of prisoners at Golo Brdo on Mount Igman near Sarajevo in the summer of 1993, when several members of the Bosnian Army were captured, including Serbs and Croats as well as Bosniaks.
The prosecution said that Gavrilovic shot and killed one prisoner, while subordinate soldiers from his unit killed two other prisoners on his orders, and took a further prisoner to a detention facility in Kula near Srajevo after first abusing him.
The prosecution accuses Gavrilovic of ordering and committing the killing of civilians, and of intentionally inflicting severe physical and mental pain and suffering.
Gavrilovic's name was mentioned at the trials of wartime Bosnian Serb political leader Radovan Karadzic and Bosnian Serb Army commander Ratko Mladic.
Testifying at Karadzic's trial in June 2013, Serbian Radical Party leader Vojislav Seselj did not deny having contacts with three leaders of Serb units around Sarajevo including Gavrilovic, but said he had "no knowledge" that the men committed any crimes.
At Mladic's trial in August 2014, witness Velimir Dunjic, the former commander of the Bosnian Serb Army's Igman Brigade, denied that he knew about any crimes committed by members of his brigade, "including a group of 'Seselj's men' led by Branislav Gavrilovic alias Brne".
The indictment has been forwarded to the Bosnian state court for confirmation.
According to the prosecution, Gavrilovic is a Serbian citizen and now lives in Belgrade.