Bosnia and Herzegovina marked the 25th anniversary of the Dayton Peace Accords that ended the 1990s war - but amid the pandemic, the slow process of prosecuting the crimes committed during the conflict got even slower.
This post is also available in: Bosnian (Bosnian)
Inzko, who is responsible for overseeing the implementation of the 1995 peace deal that ended the war, declared that "there is one Bosnia and Herzegovina for all, where there is room for all".
But post-war divisions continued to mark 2020, while the country was again criticised for its inefficiency in tackling the huge backlog of cases left over from the conflict.
After a delay of two years, the Council of Ministers, Bosnia and Herzegovina's top state-level governing body, finally adopted the country's revised national strategy for processing war crimes cases in September.
According to the plan, work on hundreds of unsolved cases should be completed by 2023.
However, the deadline set in the previous national strategy, which envisaged that the most complex war crimes cases would be solved by 2015, was not met, and some legal experts doubt that the new strategy will succeed either.
"I am convinced that the deadline will not be met. I am convinced that the strategy will be revised again and the deadline extended," said Miodrag Stojanovic, a lawyer who represents war crime defendants before the Bosnian state court.
Stojanovic said that the coronavirus pandemic, which initially halted all trials in the country earlier this year, was another reason for this. After the initial court shutdown in March, trials resumed, but hearings in cases with more than five defendants were not permitted to be held due to restrictions to curb the spread of the virus.
"Sometimes a month or two passes without hearings, because defendants catch the coronavirus or their lawyers catch it or expert witnesses cannot come from another country [because of restrictions]," said Minka Kreho, president of the Criminal Section at the Bosnian state court.
The prosecution of war crimes cases at the state level was criticised by British judge Joanna Korner, a former prosecutor at the Hague Tribunal, in a report in September.
Korner said the prosecutor's office continues to file indictments charging individuals who live outside the country and cannot be brought to court, and suspects who are already serving long-term sentences. She also pointed to the need to transfer less complex cases to lower-level courts to ease the state court's workload.
If there is sufficient evidence to prosecute the remaining 4,000 potential suspects, it's unlikely that this can be done before the 2023 deadline, she said.
"It will never be possible to prosecute each individual, so it is necessary to determine priorities," Korner argued.
"He constantly threatened Muslims"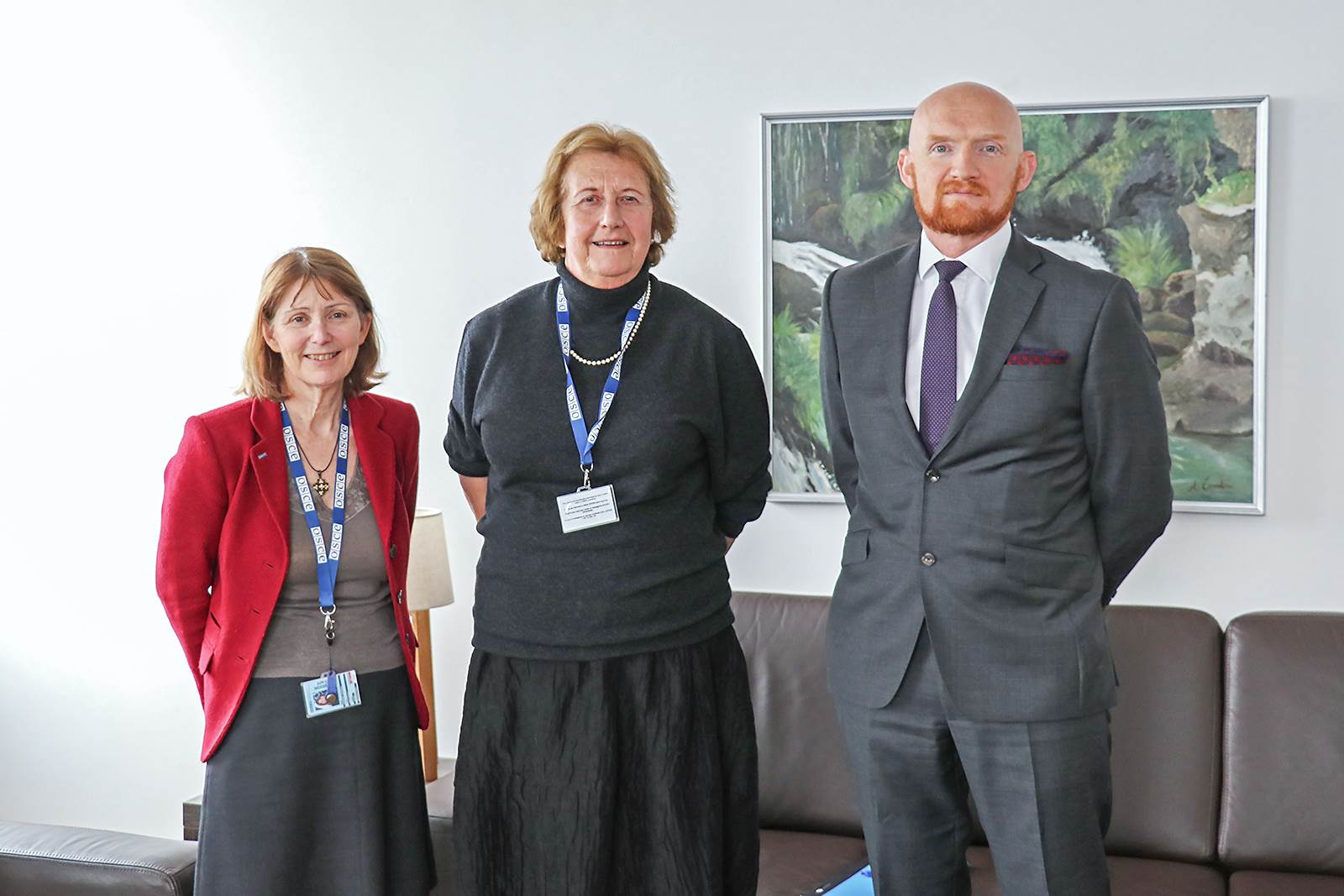 Head of the OSCE Mission to Bosnia and Herzegovina, Ambassador Kathleen Kavalec (l), Judge Joanna Korner of the United Kingdom and British Ambassador to Bosnia and Herzegovina Matt Field; Sarajevo, January 29, 2020. Photo: OSCE
August saw the former commander of the Bosnian Serb Army, Ratko Mladic, appeal against his life sentence for genocide and other wartime crimes.
The former Bosnian Serb military chief, who is 77 and has had a series of health problems while in detention, including two strokes and a heart attack, appeared in court in The Hague wearing a medical mask due to coronavirus prevention measures, but took it off soon afterwards.
The UN court sentenced Mladic to life imprisonment in November 2017, finding him guilty of the genocide of Bosniaks from Srebrenica in 1995, the persecution of Bosniaks and Croats throughout Bosnia and Herzegovina, terrorising the population of Sarajevo during the Bosnian Serb Army's siege of the city and taking UN peacekeepers hostage.
But he was acquitted of committing genocide against Bosniaks and Croats in 1992 in several other Bosnian municipalities.
Mladic's defence, which has often asked for him to be hospitalised, alleging he is not getting adequate treatment at the UN detention centre where he is being held and that his health has deteriorated, claimed that his human rights were being violated because he was not well enough to follow the proceedings in the courtroom in a meaningful way.
On the following day, the prosecution also appealed, arguing that Mladic should have been convicted of genocide in five other municipalities as well as Srebrenica – Prijedor, Sanski Most, Kotor-Varos, Foca and Vlasenica.
"He wanted an ethnically pure Serbian state to be established, and constantly threatened Muslims that they would disappear or be exterminated," said prosecutor Laurel Baig.
The UN court has said it will hand down the verdict in May next year, when the judgment is also due in the Hague retrial of former Serbian State Security Service officials Jovica Stanisic and Franko Simatovic, who are accused of wartime crimes in Bosnia and Croatia.
Investigations reveal unprosecuted commanders
Over the past year, a series of investigations published by BIRN has revealed that a series of middle-ranking commanders allegedly responsible for a variety of serious crimes during the war have never been prosecuted.
In the first investigation, it was found that despite strong evidence that emerged in their superiors' trials, officers who led brigades of the Bosnian Serb Army's Sarajevo-Romanija Corps as it targeted Sarajevo with shells and sniper fire during the three-and-a-half-year siege of the city were not indicted.
The second BIRN investigation established that the commanders of three Bosnian Serb military police units involved in capturing Bosniaks from Srebrenica and escorting them to mass execution sites in July 1995 were not charged.
The third investigation showed how Hague Tribunal judgments and evidence files contain the names of Bosnian Serb soldiers and policemen who were not prosecuted for suspected involvement in killings, ethnic cleansing and detention camp abuses in Bosnia's Prijedor area in 1992.
In the fourth investigation, another study of Hague Tribunal documents uncovered the names of Croatian Defence Council brigade commanders and military policemen associated with the unlawful detention, abuse, rape and killing of prisoners in Bosnia and Herzegovina's Prozor-Rama area in 1992 and 1993.
A further investigation by BIRN this year revealed how the Bosnian state court has paid out some 1.8 million euros in compensation over the past eight years to people acquitted of war crime charges. Legal experts blamed poorly-drafted indictments and shaky evidence for the spiralling costs.
BIRN also found that the authorities in the Sarajevo Canton have allocated around 1,370,000 euros from 2013 to 2020 to help defend former Bosnian Army soldiers standing trial for war crimes and to assist their families.
"We point out that these actions do not justify individual crimes by members of the armed forces of the Republic of Bosnia and Herzegovina, which unfortunately happened," said Sarajavo Canton's Ministry for Veterans' Affairs.
Wartime figures re-elected as mayors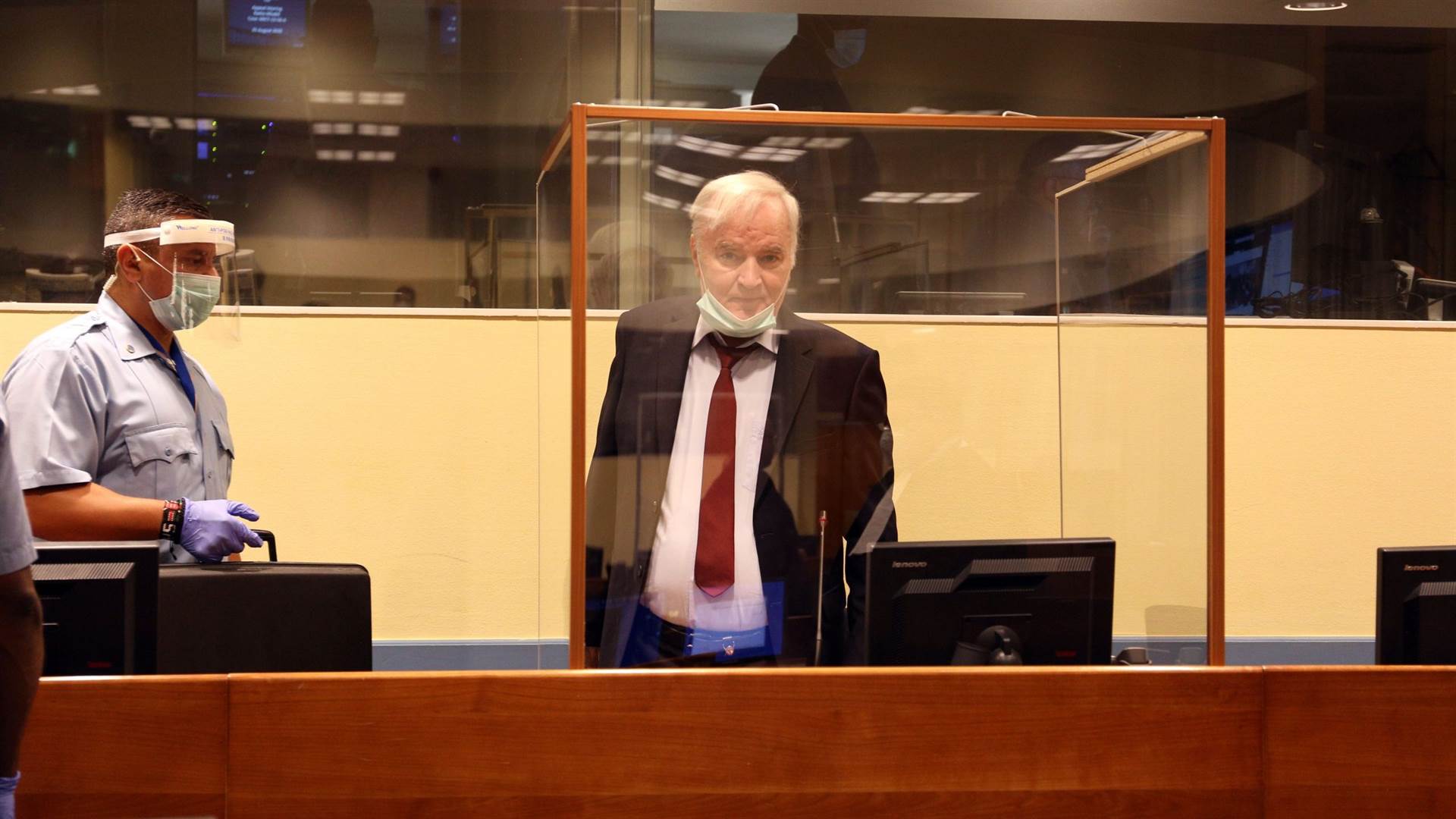 Ratko Mladic. Photo: MMKS
Bosnia and Herzegovina's local elections in November saw war criminal Fikret Abdic re-elected as the mayor of the north-western municipality of Velika Kladusa.
Abdic, who was a popular businessman in the late Yugoslav era, spent about ten years in prison after being convicted in Croatia for war crimes against Bosniaks.
During the war, he led a separatist statelet called the Autonomous Province of Western Bosnia, and fought against fellow Bosniaks who were loyal to the Sarajevo government. He also cooperated with Serb and Croat forces, and set up prison camps where war crimes were committed against captured Bosniak soldiers.
Miroslav Kraljevic of the country's main Bosnian Serb party, the Alliance of Independent Social Democrats, was also re-elected in November as mayor of the Vlasenica municipality even though he is on trial for alleged war crimes.
Kraljevic is accused of being responsible for the persecution of Bosniak civilians through unlawful detentions, murders, sexual abuse, torture, disappearances and other inhumane acts in 1992 and 1993, when he was commander of a special police squad in Vlasenica.
In another political development related to the 1990s war, the Bosnian state prosecution opened an investigation in September after media in the country's Serb-dominated entity Republika Srpska disclosed the identity of a protected witness at a Srebrenica genocide trial.